Well, I think I can safely say I haven't really come across anything quite like this before. Meet The Masque.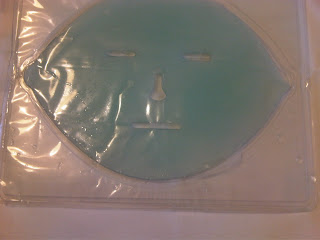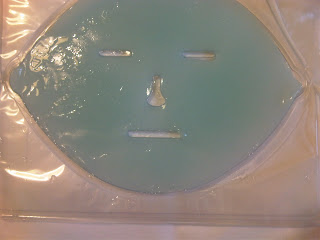 First of all, I'll explain what it is for. Sue Devitt is known for the use of her Microquatic blend comprising micronized marine crystals, marine collagen, hyaluronic acid and seaweed extracts. The Masque targets skin that is post dermatology or cosmetic facial procedures, such as laser, microdermabrasion or maybe even a little lift. It's a medical grade formula that helps to heal, moisturise and soothe skin that is red and inflamed. What's really quite remarkable about my new friend is that it reduces the temperature of the skin by 10 degrees F in less than a minute. I can vouch that it really does. From the minute you lay the jelly like mask over your skin any heat evaporates and leaves skin feeling beautifully cool.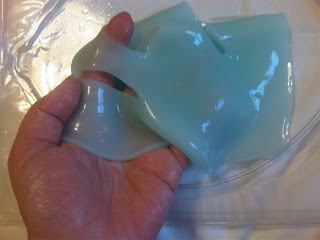 You can see here that the masque is quite thick, and indeed it feels a bit heavy but once on the face there is no trace of weight. I can't see a true need for this unless you are any of the above – there are other ways to give an anti-ageing boost to skin that don't cost as much as the box of three Microquatic Masques. If you are contemplating surgery or dermatology treatments, this could well be an absolute blessing for calming inflammation and ensuring that your traumatised skin gets a surge of hydration.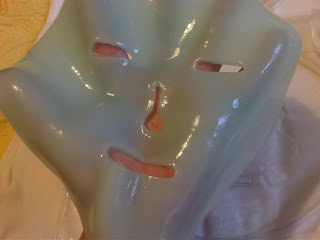 The other area this masque claims to give benefits is after sun exposure – I can see that would make absolute sense to take the sting out of a burn and remoisturise over-sunned skin. At £82 for three masks, I'd definitely recommend post-surgery/cosmetic treatments when you want healing to hurry along, bruising to disappear quickly the horrible hot feeling to disappear. For any other conditions, it would be an optional luxury. It's available exclusively at Harvey Nichols and on-line at www.harveynichols.com.


Disclaimer: If you have a partner, children, elderly relatives or even a cat, you might want to warn them ahead that wearing this mask will turn you instantly into a sinister and frankly terrifying horror movie extra. Actually, maybe more like the lead part. It is not pretty. I took pictures of myself wearing it and decided they are genuinely disturbing. More so than the saturated cloth masks that we are probably all used to by now. This slippery sucker is truly alarming!
Transparency Disclosure
All products are sent to me as samples from brands and agencies unless otherwise stated. Affiliate links may be used. Posts are not affiliate driven.