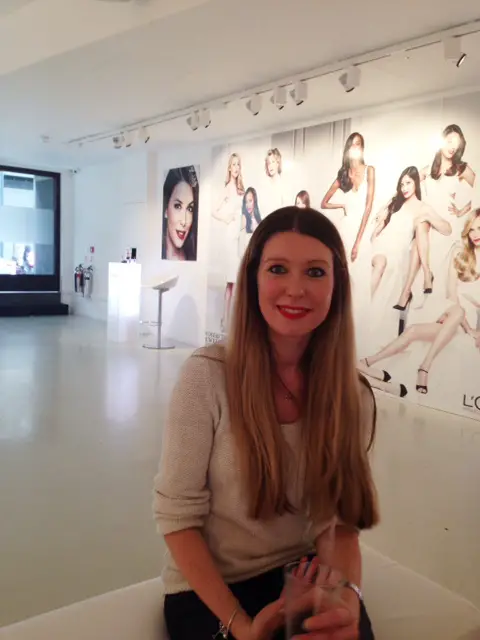 At the launch of L'Oreal Reds, I met the person that picks the shades – of all L'Oreal Paris lip products – that launch into the UK market.
Sometimes there's a disparity between shades and countries so I wanted to know how the colours we're offered in the UK get chosen. When it's a small shade launch, it's not that difficult, but imagine 40 new colours launching from a brand and having to knock ten out from that line-up. It's predicting what the consumer is going to buy and why, and that varies from country to country.
So, let's meet Lucy, The L'Oreal Paris Lipstick Picker!
First up, Lucy, what's your real job title?
I'm Assistant Product Manager, L'Oreal Paris Lip.
Can you explain what your remit is when it comes to colour selections for the UK market?
Selecting the right shades is all about knowing what colours already work well in the UK – the best-selling shades rarely change that much. I regularly check which shades are my best sellers from L'Oreal Paris' existing ranges and use that as a guide for bringing in any new additions!
Do you decide whether the UK takes a range at all? Are there some ranges that never enter the UK market?
Our French head office do a really great job and knowing what lip products are needed in the market so we tend to take the majority of what they offer us. It's always a very exciting day when we get new collections from the Paris office!
What's always a UK best seller?
'Dirty' pink shades always sell incredibly well in the UK for glosses and for lipstick it's all about plum and nude shades. I'm also expecting great things from our new red collection as the formula is really fantastic.
Do you order in the same numbers for each colour, or do you make less of what you think may be less popular available?
We order different quantities based on the different shades – our job in the London HQ is to make sure we order the correct amount of each shade for the UK to ensure nothing goes out of stock.
Any clangers? Colours you thought would do really well and didn't? And conversely, any you thought would bomb but did really well?
It's a lot easier to predict the shades that will do well versus the shades that aren't so popular. There are a lot of brown lip glosses amongst our best-sellers, which I thought wouldn't perform as well as they did. It's always fun to see how any new shades are performing when they are first launched – you hope that your predictions are correct!
Best-selling L'Oreal Paris lipstick shade of all time in the UK?
Our current best-selling lipstick is Color Riche 214 Violet Saturne – it's a beautiful pale plum shade that suits most skin tones. Another L'Oreal best-seller is our Extradordinaire liquid lipstick in the shade Nude Ballet – sales for this shade soared when Kim Kardashian's make-up artist tweeted that she wore the shade on her wedding day!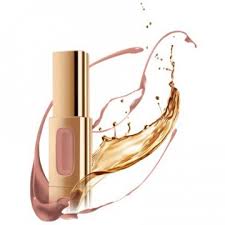 Are there any colours that really don't grab us here in the UK?
We do like to offer a wide range of shades to choose from but there are some that never perform as well as others! Extremely vibrant shades are always difficult to predict because any 'high trend' shades (e.g bright orange, fluroscents) can be really hit or miss. I think that's because people know us for our nudes, plums and reds so don't necessarily come to our stand to look for vibrant shades. When the sun is out, people tend to shop more for a bright shade so that can be rare in the UK!
Transparency Disclosure
All products are sent to me as samples from brands and agencies unless otherwise stated. Affiliate links may be used. Posts are not affiliate driven.