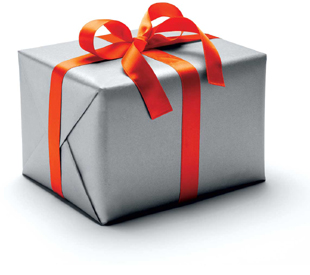 Liz Jones has lifted the lid on press gifting over on the site of guilty pleasure, The Daily Mail HERE. It's not the first time this basket of bonuses has been opened for wider viewing but it's a timely reminder of what 'gifting' can do for brands.
Fashion and beauty editors do not live in the lap of luxury; the instant editorial coming out of London Fashion Week tells you that they have slogged into the early hours to deliver what is now – in the digital age – required. What bloggers have brought is 'now delivery' and magazines have to keep up – there's no note-taking and leisurely copy writing – you see the show, you write your feature and you press send as fast as you can. That's after Instagram or Vine video-ing the live show and backstage mayhem. It is no walk in the park. So, on the one hand, I think they totally deserve a free bag every now and again – salaries in fashion are notoriously mean and if they had to dress themselves in designer clothes on their own dollar, they would not eat. However, it's not generally the jobbing editors that get the goodies – it's far more likely to be the directors.
I once overheard a conversation between directors and it went like this: "I'm totally a keeper – why should they (the editors, assistants etc, presumably) get free stuff when I'm the one that has to sit through all the advertiser meetings." And that's when it goes awry, really. Gifting has nothing to do with deserving… nothing at all. It's all to do with product placement – getting the right clothes on the 'right' people. So is it the brands that we call out, or the directors or the editors?
Personally, I wouldn't say no to a Burberry shirt – who in their right mind would? Would I turn down a pair of Louboutins? I'd struggle (not that I am ever likely to be in that moral dilemma!) to be honest. I don't have the best part of £500 to drop on one piece of clothing. I'm very careful on disclosures – it's a given that beauty product I am sent is free – that's not really 'gifting' – no beauty blogger or editor could deliver decent editorial without the products to hand and it's part and parcel of the job. Things arrive in the post that I haven't asked for and, it's partly presentation based (i.e. a lovely basket or scarf to wrap product in) but it's to make the product all the sweeter. After a while, you aren't steered by this – in fact, sometimes – most recently in the case of a barrage of glitter-filled balloons that kept arriving at my door – I am downright irritated. On Saturday at LFW, I was offered all kinds of gifts and I always, always ask what the expectation is of accepting it. I got a pair of UGG slippers – which I am SO happy to have because cold feet is an on-going misery of mine and was happy to mention going to the UGG lounge because I did go and I didn't know they were gifting (and they didn't ask for one single inch of copy). I turned down some underwear (because I have plenty) and turned down most of the beauty products on offer (other than what I can legitimately blog about such as the new L'Oreal Hair Chalks). What I mainly took for free was Coconut water! I'm not in control of what comes in the post and I'd be lying if I said I don't cherish some of the gifts (I have worn a gold necklace for two years straight that was a gift – I love it so much I almost never take it off) and I can't remember now if I wrote about the product it was connected to.
But should I have to tell everyone that I'm wearing something that was gifted? I don't think so. I try to make it very clear to brands if they're gifting that no matter what it is, nothing guarantees coverage. However, the joy of having a blog is that it does chart my beauty life so in the case of a trip for example, it is relevant content and that's quite often a way of keeping everyone happy. I will never say I like a product if I don't and I can find no merit in it. It's always awkward at Christmas because that's when brands do gift – if they've sent me a gift I see it as a relationship-building thing and don't expect to have to write about any products because of it. I actually, now I think about it, don't know what the brand expectation is there – I've never asked.
I'm pretty sure there are legal rules about gifting now and declaring gifts for tax purposes etc, that are being blatantly ignored (although in beauty they are definitely much tighter on this) – I very much doubt that Victoria Beckham's free Burberry shirt will appear as deductible. However, I will say that years ago, the PR for a skincare brand that VB adored at the time told me she and David were the only celebrities that always offered to pay.
I don't have any answers really on the freebie debate: at the user end, sometimes it feels right and sometimes it feels downright wrong. I guess you have to go with your gut.
Transparency Disclosure
All products are sent to me as samples from brands and agencies unless otherwise stated. Affiliate links may be used. Posts are not affiliate driven.