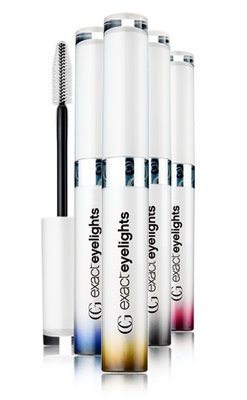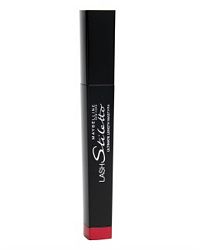 Having been on a bit of run of testing mascaras – I've got at least eight that I can easily lay my hands on in my make up bag (okay it's a huge box) there are some real time wasters out there. In order of the very worst, here goes:
Covergirl Exact Eyelights in Black Pearl (bought in the USA): Supposed to make my brown eyes 4 x 'brighter'. It didn't and actually managed to make my lashes look stumpy.
Maybelline Lash Stiletto: Promises extremely lengthened lashes and a black patent shine. Whatever. No shine and little lengthening and it flaked by the end of the day. This is even more disappointing because my press blurb has well known make up artist (admittedly tied to Maybelline), Fiona Jolly, quoted as saying 'I love the black patent shine it gives'…..hun, it doesn't. There is no shine. End of.
Benefit Bad Gal Plum: This colour intensifying mascara didn't intensify anything other than my irritation.
Prescriptives Motoreyes: Normally I am putty in Prescriptives' hands, but this motorised mascara only vibrates at the end of the wand meaning no vibrations make their way down to the brush. So, the point would be……..? The mascara is fine, but the gimmick poorly executed.
Becca The Ultimate Mascara: I liked this 'tube' effect mascara but felt it didn't lengthen or thicken quite enough. It gives good separation though.
Max Factor False Lash Effect Mascara: I raved about this mascara in previous posts because it does give mega lashes; thick, long and full, but it doesn't stand the test of time terribly well. Over a period of weeks, it has started to dry out and the brilliant effect it gave when the tube was brand new is a thing of the past. I'd buy it again however, but this time knowing it's probably only good for about 3 weeks.
Clinique High Impact Mascara: You can't really go wrong with a Clinique mascara; they've got formulations down pat. This one gives gorgeous inky black lashes with great separation but it flakes by the end of the day.
Givenchy Phenomen' Eyes Mascara: The weirdly shaped brush (its like a spiky ball) has a tendency to become overloaded so you get a nice fat clump of black on application. However, the formula is amazing; it doesn't seem to dry out and it's jet, jet black. It gives a good thickness and length to lashes and a spiky, spidery look that I really like. Just wish now they'd use the same formula with proper brush!
Revlon Beyond Natural Mascara: I've posted previously about this one too, and it has stayed the course giving lovely separated, spidery lashes after a couple of months of use. I feel it's a tiny bit drier now than when first opened but this doesn't seem to effect it's performance. Easily my best buy.
Transparency Disclosure
All products are sent to me as samples from brands and agencies unless otherwise stated. Affiliate links may be used. Posts are not affiliate driven.