I've been writing about Ole Henriksen and his products for about 15 years, one way and another, but I'd never actually met him. I had no preconceptions either – he's always just been a name on a product bottle, but oh, my! He is completely lovely. And he has literally not one open pore on his face. At the age of 63, he has natural lines and skin creasing but nothing, absolutely nothing, in the way of pores.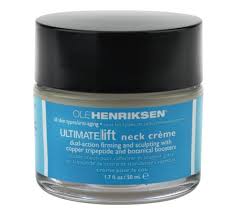 It's not all that unusual for me to meet brand owners and feel that – given they're selling an anti-ageing range – they're not exactly a living example of its excellence. If they were doing anything other than trying to convince me that their brand was the elixir of youth, then it wouldn't matter at all. But, emperor, new clothes and all that.
From his name, pronounced Oola, you might guess he is from Scandinavia – Denmark, actually. He had cystic acne as a teen so he has every reason to know how it feels not to be happy in your skin. He lives predominantly in LA, but flits about the world often.
I wanted to know if there was any difference between how American women and European women view their beauty. "Yes, in Europe, women are more comfortable in with the way they look. I find in the US that women have a much less positive view of the way they look." It's also interesting to note that American women like direction in their skincare, whereas, in Ole's experience, European women are more prepared to make their own decision.
Ole Henriksen is actually pretty relaxed; he's passionate about skincare but is more inclined to advise following an exemplary basics routine as primary advice. "We all have to age," he says, "but faces that look alive, with good skin texture and have expression have more personality." Has he had a little of the Tox himself? Not so far, but he thinks one day he might have his neck done. Maybe. For someone who has an intense passion for skin, and to my eye, knows just about everything there is to know about skin, he is remarkably non-judgemental about how women choose to age. He is less tolerant with poor timekeeping though. If you show up late at his clinic, you'll get what's left of your hour – the clock doesn't restart, even if you are Naomi Campbell.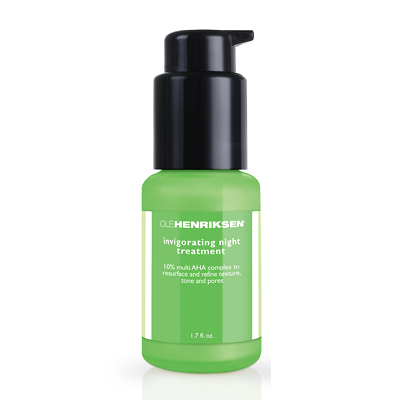 What's clear is that Ole likes people. He is a charmer, for sure, with immaculate manners, but when you know he loves to read spiritual books (as well as historical books and biographies) and that he loves cats (although is 'in between' cats at the moment) you realise it's not all about flogging the creams. He's impish, animated and jolly but carries a core of calm that I was seduced by, to be honest. I allocated half an hour to interview him, ended up staying over an hour and left feeling that 8 hours wouldn't have got dull. One thing I really noticed when we were talking about cats was that his arms made big hugging and stroking gestures. I think he needs a new cat really; those were arns that needed a pet in them.
In any case, they pretty much sell themselves. Ole Henriksen products go a storm on QVC, where consumer reviews are mostly positive, and focus on the roots of Ole's theory of good skin – continual exfoliation and AHAs, which are at the forefront of his range. Products that I'm completely convinced are worth trying, on his recommendation (for my skin), are Ultimate Lift Neck Cream (and only because I completely believe him that it really does make a difference – he offered before and after pictures but by that time I was just a weak Ole convert so I declined) and Invigorating Night Treatment. Invigorating Night Treatment has a very potent AHA complex, including glycolic, citrus and lactic acids. It's the one if you have obvious and open pores. Nothing closes them completely, but he's the man with no pores – something made that happen. I cannot wait to get it on my skin.
Ole Henriksen Ultimate Lift Neck Creme is £40 HERE . Invigorating Night Treatment is £42 HERE. Actually, Night Treatment has sold out but you can put your name down to be notified when it's back in stock (this is with FeelUnique.com) and there's also a free gift if you spend over £30 on one order.
Transparency Disclosure
All products are sent to me as samples from brands and agencies unless otherwise stated. Affiliate links may be used. Posts are not affiliate driven.