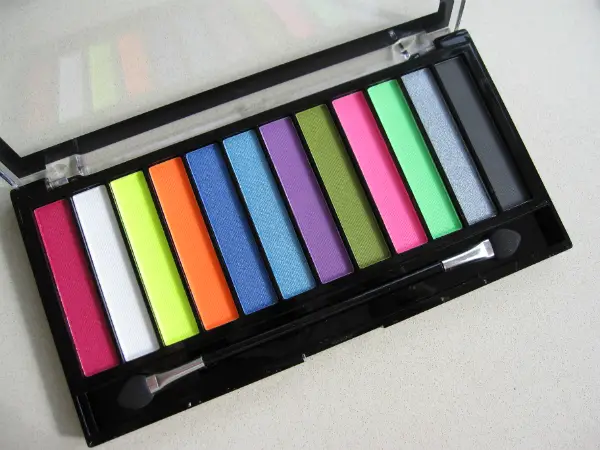 We're looking at some crazy prices for make-up now – the £25 lipstick is a common occurrence. So, it would be nice to find a budget brand that delivers on quality without the money madness. Oh wait. Look what I found! New brand Makeup Revolution is (mostly) ticking that box – I'm predicting big things for this. There is actually so much to swatch (296 products!) that I've had to hold off from swatching everything right now, but  I'll gradually get to it in another post, especially the Redemption Palettes – above is Acid Redemption.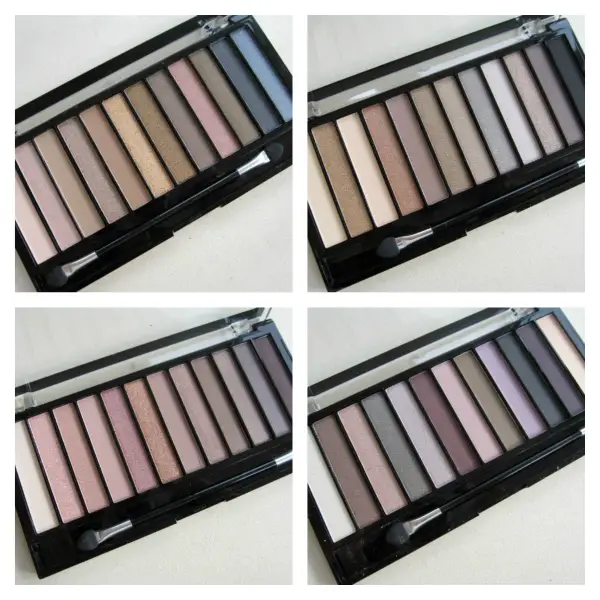 The Redemption Palettes, above, from top left heading clockwise are: Iconic 1, Iconic 2, Iconic 3 and Romantic Smoked. I've tested (although not yet swatched) and find the formulas good and long lasting (although ditch the sponge applicators in favour of brushes). And, yes, if you're thinking they might look like dupes for a certain range, I think they pretty much are and I'm sounding the Dupe Alert klaxon. The Redemption Palettes are £4 each (yes, I had to go back and check).

Next up, the Awesome Metals Foil Finish Shadows. There are five of these – I'm not sure they give exactly the pay-off of the similar Stila ones (which themselves are similar to LIT), but there's rather a lot of shimmer going on! The shade I've tested here is Emerald Goddess. These are £4.

Right, the Vivid Blush Lacquers are one of my favourite products from this range – creamy, blendable blush that gives amazing pay-off in a variety of shades. I'm wearing a shade called Lacquer Desire right now and the pigment is incredible. They're £3 each.

#HappyLips are 100% my favourite product from the Makeup Revolution range. They have a central core of pigment and a surrounding argan oil balm and they are SO soft and creamy on the lip. I'd wear any of these any day of the week and I'd challenge you to put this up against a much pricier lipstick and tell the difference. They're £3 each.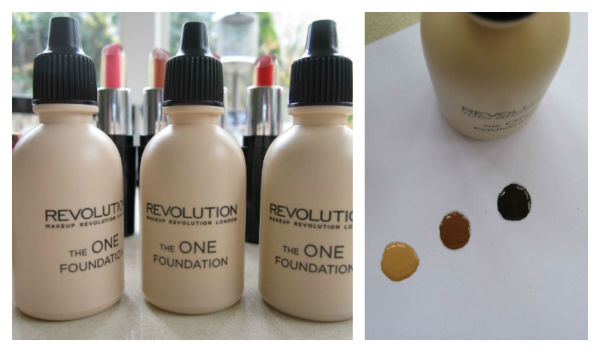 The ONE Foundation is a similar texture to Armani Maestro (it's not as premium in feel though) AND best of all goes from the palest skin tones right through to very dark black (see image). Cleverly, there's also a white pigment in a separate bottle so you can adjust your shade if needed. The shade line up, I notice is similar to Illamasqua's and comes in 16 different colours. These are £4 each.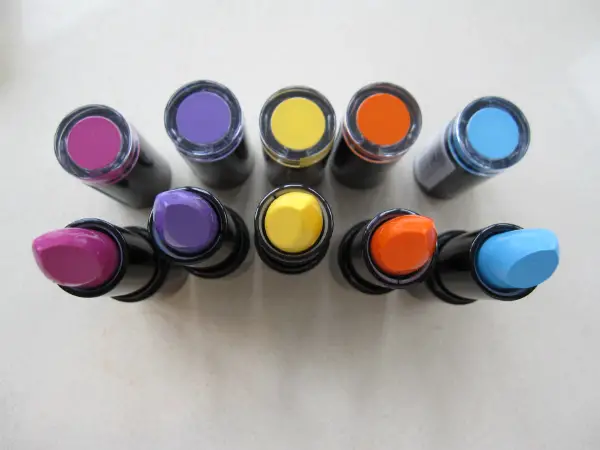 Finally, the Scandalous Lipsticks. Oh my gosh – I tried the yellow – on me it's vile! But these are for a distinct look that's not really very me! If you are going for yellow or the lighter blue shade, I would definitely advise using a white underneath. I can't quite believe that they're £1 each, but they are!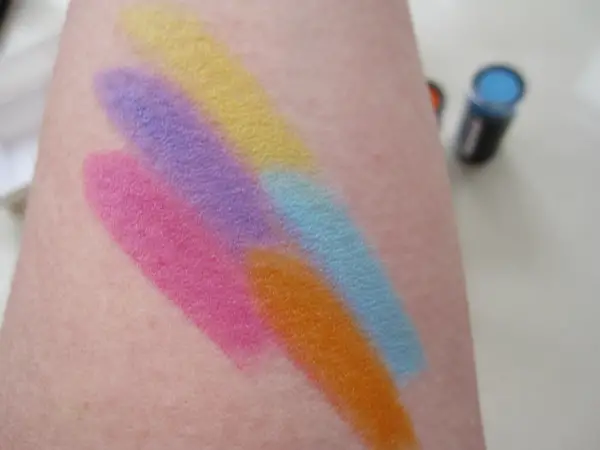 There are some more pared back colours (a line-up of 20 shades) that are very pretty – well worth £1 of anyone's money, and a very vampy selection of deep wines shown below.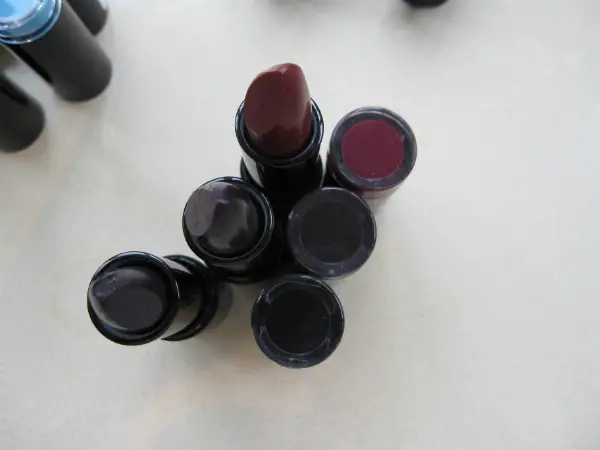 So, what you need to know is that Makeup Revolution launches onto Superdrug.com on 9th April (in store later in the summer) but the Revolution site has launched today HERE. My personal view is that Makeup Revolution is a little like MUA only better, and quality wise, I don't think you will find anything that isn't amazing value for money. If anything, it's kind of scary how much of a mark-up other brands put on their products. There are some products that are a bit 'young' for my taste (such as the yellow lipstick.. never again!) but actually, I'd say there's not really a demographic that won't get something from this new range.
I'll be doing a massive £500 giveaway of Revolution on Monday so keep an eye out for it. That's pretty much  a box of make-up for life.
Transparency Disclosure
All products are sent to me as samples from brands and agencies unless otherwise stated. Affiliate links may be used. Posts are not affiliate driven.