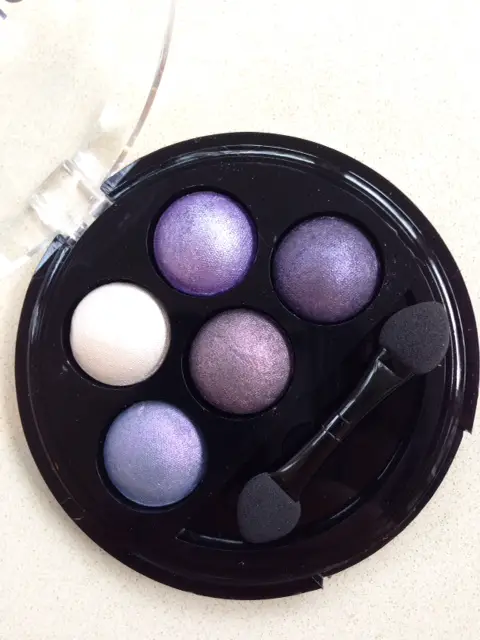 For someone who doesn't like baked powders, I'm a bit of a convert with the Makeup Revolution Baked Eyeshadow. They're softer than other baked I've tried and more blendable. Again, I'd always recommend using an eye primer for these – they're great on pigment but need help with longevity. There are five Makeup Revolution Baked Eyeshadow palettes and they're all sheens. Above is Electric Dreams.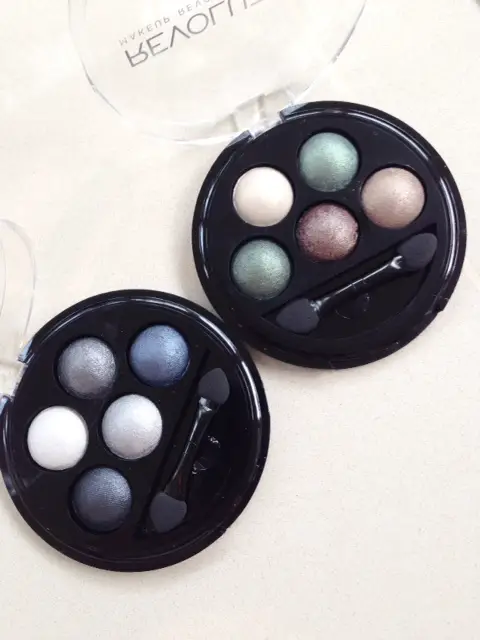 In the bottom of the picture above is Bang Bang, all steely, high sheen greys (they look a bit blue in the pic), and top is Beyond Eden. Some of these shades could have come straight out of a Chanel palette.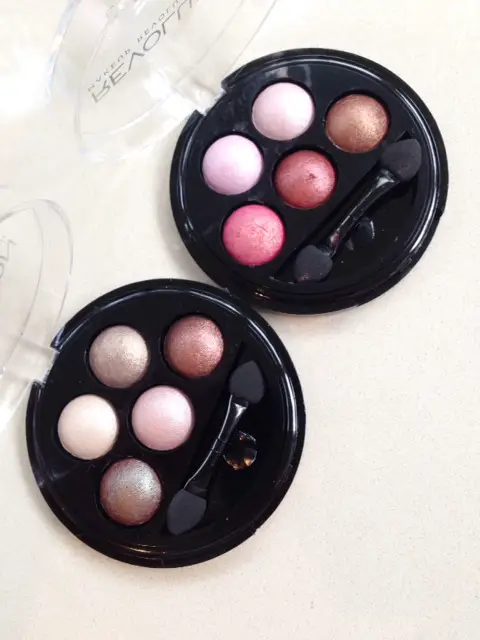 These two are my favourites! Bottom is Pure & Innocent; rusty shades with elements of pink and gold, and Chocolate Delux with a golden shot peach that is gorgeous. I've swatched Chocolate Deluxe, below.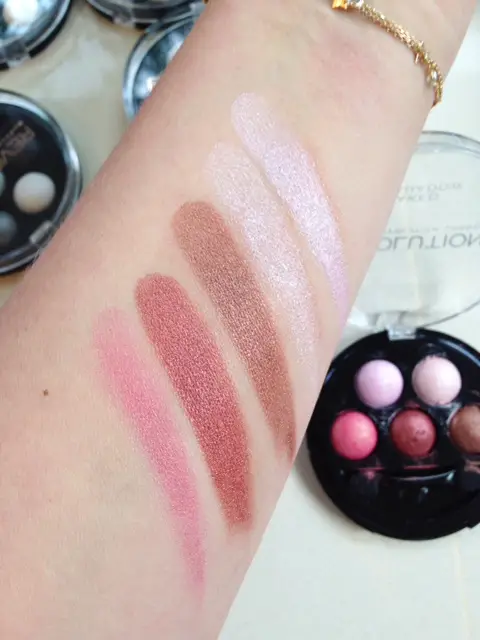 Sorry, but I think that's a lot of pay-off for a £2.50 palette. And that's not even the wet version, which is even more intense.
The first thing you should do when you get a Makeup Revolution palette is throw away the applicator – they're really not great at all. I have found the better the brush you use the better the result with these (I use Wayne Goss or Charlotte Tilbury brushes) so you might want to invest in a really, really good brush to get the best from these.
There's quite a lot of drop with these colours so take care to tap your brush before applying – but as with the original Makeup Rev palettes, I am finding them quite extraordinary for the money. I can see I am going to have to go into a third post to cover a couple of other key products, so I'll get that up and live for Saturday – I don't want a Rev take-over!
You can find the Makeup Revolution Baked Eyeshadow HERE.
Transparency Disclosure
All products are sent to me as samples from brands and agencies unless otherwise stated. Affiliate links may be used. Posts are not affiliate driven.