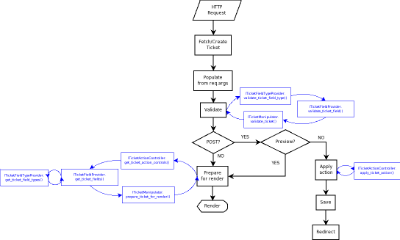 Things are not good for magazines right now. The recent ABC figures published by The Press Gazette are pretty shocking in their drops. These figures represent circulation – the number of people reading the magazines. I've pulled out a few that are most relevant to us.
| | | |
| --- | --- | --- |
| Glamour | 400,371 | -14.8% |
| Cosmopolitan | 300,255 | -15.0% |
| HELLO! | 281,831 | -20.2% |
| Marie Claire | 230,973 | -9.4% |
| Red | 202,463 | -10.5% |
| Look | 200,265 | -19.9% |
| Vogue | 193,007 | -5.9% |
| Elle (U.K.) | 170,286 | -10.2% |
| Grazia | 168,030 | -11.6% |
| Instyle UK | 147,219 | -9.9% |
| Harpers Bazaar | 112,895 | -5.3% |
| Essentials | 111,333 | -6.5% |
| Company | 90,726 | -36.7% |
| Vanity Fair | 88,377 | -12.2% |
| Tatler | 84,285 | -3.1% |
| Psychologies Magazine | 73,357 | -20.5% |
What, in hard fact terms this represents is more job losses for excellent writers and that's something that nobody wants to see.
It's not as though nobody knows why this is happening – I don't often stick up for print because I live on-line mainly – but behind the scenes are the corporates who understand absolutely nothing about how emotional connection plays a part in women's love of magazines. The flick of a page – and they all have that 'new magazine' smell – is something that will resonate with all of us I think. You can't get that on-line! So, at the top level – and we can't get away from the fact that it's mostly men, because it is a fact – they're implementing processes and cost-saving and pouring over stats and figures but quite literally have no clue about the intuitive and emotive nature of loyalty. They leave all the content to understaffed (mostly women in the fashion and beauty magazine sector) editorial departments and then complain when circulation goes down. They really don't care what is in the magazine as long as it sells enough to make a decent profit. But the writers do. They really care about what goes into their pages.
Publishers looking to on-line with a magazine head – which doesn't work – will listen to anyone and everyone they perceive to be an 'expert' and yet they have their own experts just sitting right there (who they're getting rid of by the shed-load); the writers who know how to connect. It's the understanding and implementation of emotional connection that will bring readers and loyalty; it goes back to gathering people, not numbers – the top likes the numbers no matter how irrelevant, while the writers understand the people. Those responsible for the fall in circulation are those who think writing for women is about processes, streamlining, selling and creating writing factories that allow no time for creative thinking. A good magazine editor or writer will always ensure they over-deliver: they will always make it the best it can possibly be. At the top, over-delivery is a no-no because for a magazine writer today, their time is managed so tightly and because their creativity isn't controllable, it's not valued at all. Anything you can't legitimately fill in on a time-flow chart isn't acceptable at top level.
And yet… many magazines can't afford to run separate web and editorial teams because the magazines aren't making enough money and nor are the websites. Today I've seen digital paper.. yes, my brain nearly exploded.. but it's going to exist (google it) so there is a digital future for magazines but perhaps not in the way that anyone thinks.
Everyone in the print industry knows this and yet the right people don't care. I haven't bought a magazine for at least a year but I can tell you right now, I'm buying some tomorrow. Whether magazines and editors are pro or anti-bloggers (a lot are openly anti) I don't want to see great beauty, fashion and life-style writers with no jobs through absolutely no fault of their own because they're too busy filling in their work flow chart and not left to do the thing they do best – provide good content and connect with readers. It's also rather insulting to readers – that the publishers deem it acceptable to only allow their writers time for sub-par or rushed content – and then they wonder why blogging has taken off as it has. Head-desk, head-desk, head-desk.
Transparency Disclosure
All products are sent to me as samples from brands and agencies unless otherwise stated. Affiliate links may be used. Posts are not affiliate driven.