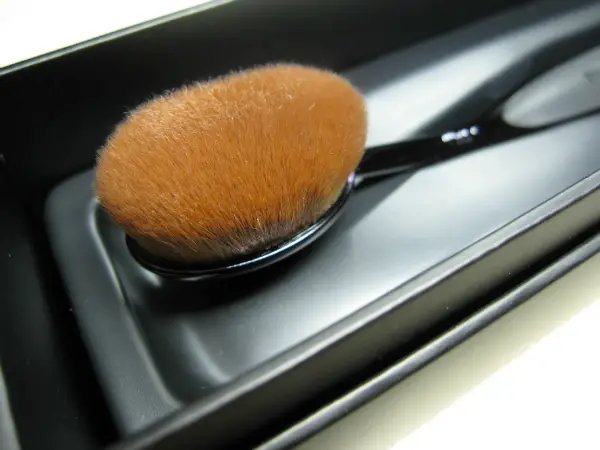 Okay, so MAC have only gone and re-invented make-up brushes as we know them! They are so weird with incredibly dense and soft hairs (synthetic) and if you'd told me it was a new type of toothbrush I would probably have believed you.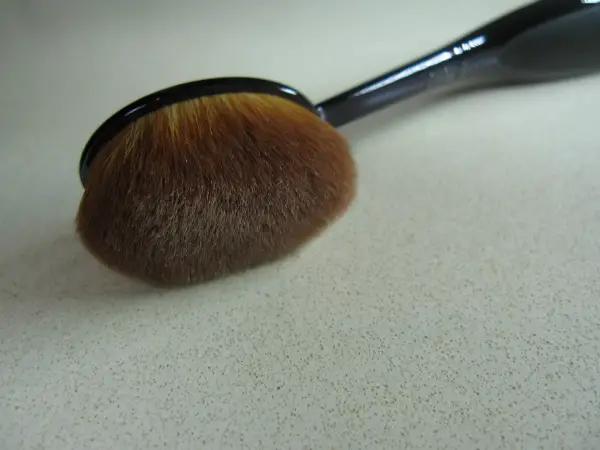 Not only is it just very strange to look at when all my life I've been used to looking at make-up brushes one way (kabukis were enough of a shock!) but it's also a teeny bit creature like.. not sure whether to offer it some milk.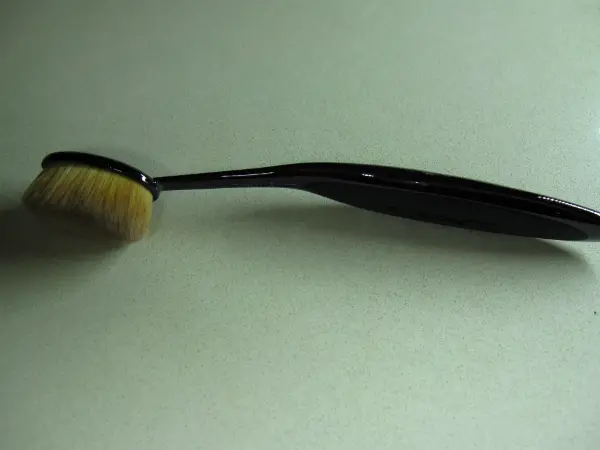 See? It just needs a blankie and it will be fast asleep in no time.
All jokes aside, what's the performance like? Well, not like a kabuki and not like a regular brush but more firm than that – still very soft though. I'm trying not to say it's like brushing your face with a hamster, but haven't, clearly, succeeded. I tried this one, which is the largest one (Oval £33.50), with my Chanel healthy-look powder and it goes on like a dream, hugging the contours of your face. I need to try it with blush as well but pick up on the powder was good, distribution excellent and overall experience was unusual.
I'm still side-eyeing it a bit (not coping well with change ;-0) but you've got to hand it to MAC for re-inventing the most basic make-up tool so beautifully.
There are three brushes in total, a Linear (£22.50) the Oval 6 above and an Oval 3 for eyes. I don't have one to try on my eyes but I'm guessing that will feel the most different of all. The Masterclass Brushes launch in January 2014.
I've got some great quotes from Nick Gavrelis, Vice President, Global Product Development at MAC and it's worth bearing in mind that the brushes were developed with make-up artists in mind, first and foremost, and then consumers.
"Several years ago, we in Artist Training and Development began to think about how to re-design a makeup brush to make self-application more effortless and consistent for both the right and left handed individual."
"The brush head and handle are meant to run parallel to the face, instead of having to point the brush towards the face, utilizing a new type of synthetic bristle, Cosmefibre."
*Masterclass Brushes are shaped to match the planes of the face, and the shape of the fiber bundles were made to adhere to the face's various surfaces and contours.*
Transparency Disclosure
All products are sent to me as samples from brands and agencies unless otherwise stated. Affiliate links may be used. Posts are not affiliate driven.