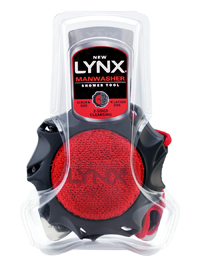 You know, sometimes the old adage, a fool and their money are easily parted really comes into play in beauty world. Meet The Lynx Manwasher – the in-shower gadget that you never knew you needed. Centuries of washing have successfully produced clean men with no help from a shower gadget, least of all one with an 'exfoliating derma abrasive texture' on one side and a 'high wearing micro-mesh' for more sensitive parts. I think, to be honest, there are better things to spend £3.99 on – a sponge, maybe. If you look at the picture, you'll see they've sexed it up in black and red so it looks a bit sporty but it's not really any different to this: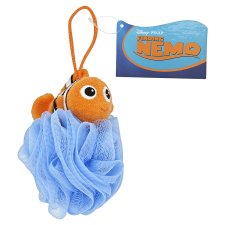 …which is £1. Incidentally, if you google 'manwasher', there is actually someone who will, for a fee, come out and wash you. *raises brows*. 
PS: The Manwasher was originally promoted in the US as the Axe Detailer as pointed out by a BBB reader. I am actually starting to wonder if they really are alluding to balls when they say 'sensitive, hard to reach parts'… is it really a ball-washer, and are balls really hard to reach in the shower? I'd say that's a short-arm issue if they are, rather than a ball issue. 



Transparency Disclosure
All products are sent to me as samples from brands and agencies unless otherwise stated. Affiliate links may be used. Posts are not affiliate driven.