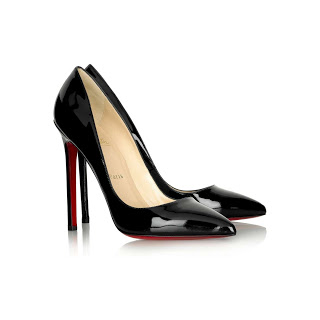 Feet. A very neglected area, certainly on my body, and definitely during winter months they are pretty well left to look after themselves. It's only when the shock of summer arrives that I panic and do some hardcore maintenance to get them looking half-way decent. 
I was sent the Micro-Pedi a couple of weeks ago, and my goodness, it is a handy tool. I'm not normally a fan of beauty gadgets – only one or two have ever become grooming staples – but if your feet are on a walk of shame, the Micro-Pedi really is the thing. Actually, hard feet on skin isn't just not all that pretty, it can be rather painful. And, once skin starts to crack then infections can follow. So, it pays to put the effort in and get rid of dry skin, then slather on the moisturiser. I generally don't recommend any pricy moisturisers for this – basically, anything like Eucerin is great for feet, and best applied at night so you aren't slipping about in your socks. Once a week should do it, but only you know how much love your feet actually need.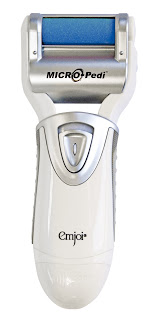 The Emjoi Micro-Pedi uses a spinning roller system with two different rollers – one coarse and one extra coarse, depending upon how much hard skin you have – and you literally just roll it over hard-skin areas and let it buff away the offending skin. It is really that simple. I don't have a lot of hard skin on my feet, so I've tested it out on a couple of people who do (look away now, Mr BBB) and it does the job. Let's face it, foot files are ultra-tedious. Micro-Pedi is £29.99 at Boots http://www.boots.com/en/Emjoi-Micro-Pedi-rapid-hard-skin-remover_1245237/?cm_mmc_o=-uubkbzfwlCjCKww5kbELCjCvi%20i9%20niioCjCC
Anyway, now to the give-away. In celebration of fabulous feet, Micro-Pedi are gifting one reader their very own pair of Louboutins. Yes! The classic Pigalle 120 pair is black patent with the famous red sole. All I need to know from you is what your favourite walk in the world is and why. It might be a country walk with beautiful scenery or it might be a walk to your favourite shop, or it might be a walk that brings beautiful memories. Whatever it is, let me know, either in the  comments section or via email to britishbeautyblogger@gmail.com. As ever, it's not me who picks the favourite answer; I'll leave that to the good people at Micro Pedi. Starting from now, this give-away ends 4pm Friday 2nd December 2011.
Shoes are available in sizes 35.5 to 41. If for some reason, your size is unavailable you will be offered another choice of Louboutin shoe.
You must send your shoe size with your entry.
Shoes are non-returnable and may not be traded on.
Transparency Disclosure
All products are sent to me as samples from brands and agencies unless otherwise stated. Affiliate links may be used. Posts are not affiliate driven.