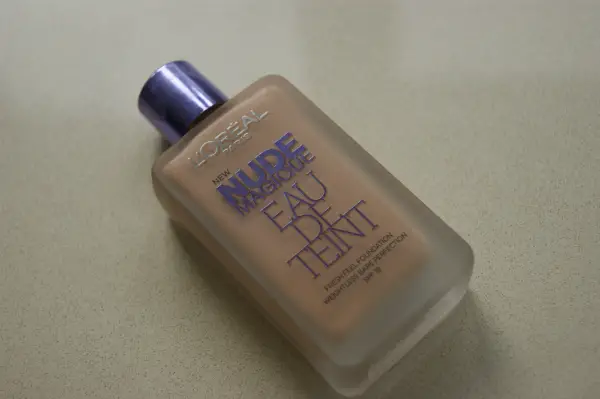 In the US this is called Magic Nude Liquid Powder – in the UK it's called Eau de Teint. To be honest, the US name seems more appropriate to describe what it does.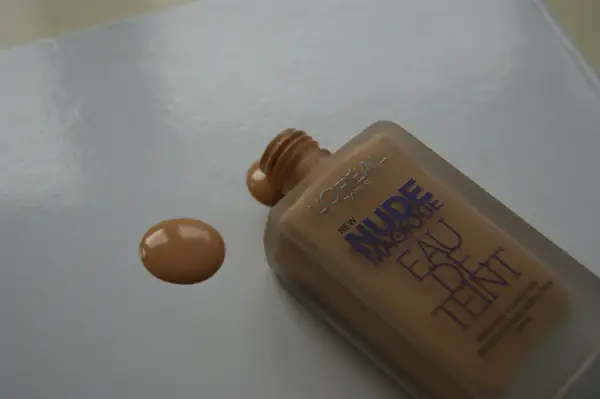 When the liquid – and it is very liquid so be careful – comes out of the bottle it has a glossy sheen on it, but very quickly dries to a silky matte finish.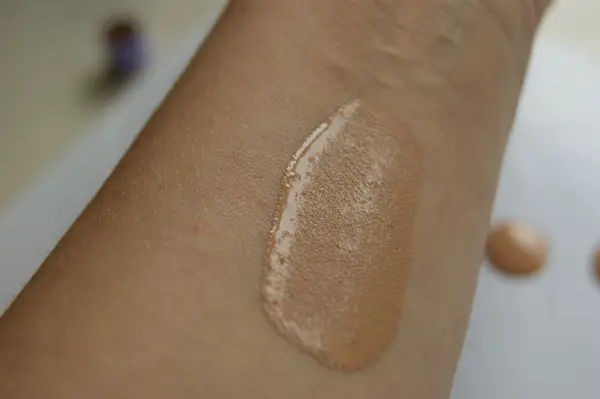 You can see both effects in the picture above as it dries on my skin. Obviously, I've used a thicker layer for swatching, but when it blends out it is much more subtle than this. The liquid feels both powdery and slippy – definitely feels silicone-y – but it's a genius thing. What it does is give a rather 'blurred' effect – and I know that's a marketing term but I can't think of another way to describe it – so it looks like your own skin, but much better!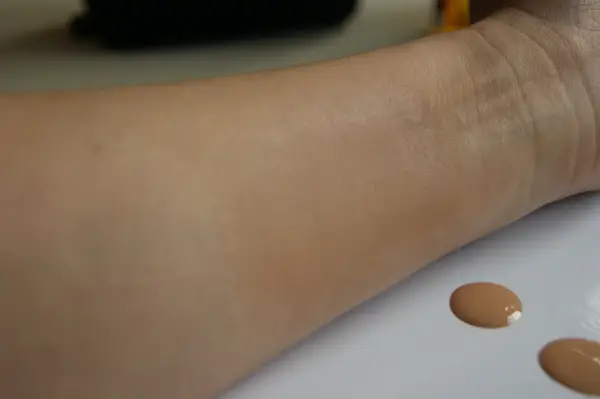 It's what I would use on days where I don't want a lot of make-up but my natural state isn't quite up to no make-up, if you see what I mean – maybe a 'healthy weekend' look. Concerns that the powder element would be skin-deadening are totally unfounded – it doesn't deaden the skin at all, instead gives it a refined and perfected finish that is absolutely lovely.
It does need topping up though – after two hours the blurring effect wasn't quite as noticeable but I don't think I'd mind topping up on this every now and again given that for my use it would be a downtime look rather than a glamour look. I've seen one negative comment from the US saying it's quite oily but I didn't find that so at all, although if your skin hates silicones then you may want to avoid.
The need-to-knows are: it contains SPF 18, will cost £9.99 and launches in two weeks time in six shades. The shade I've swatched is Nude Beige (150). I've already had several commenters who work at stores saying that it's already arrived and is waiting to go on shelf so it could well be that it launches a little earlier.. hurry up Boots elves!
Transparency Disclosure
All products are sent to me as samples from brands and agencies unless otherwise stated. Affiliate links may be used. Posts are not affiliate driven.