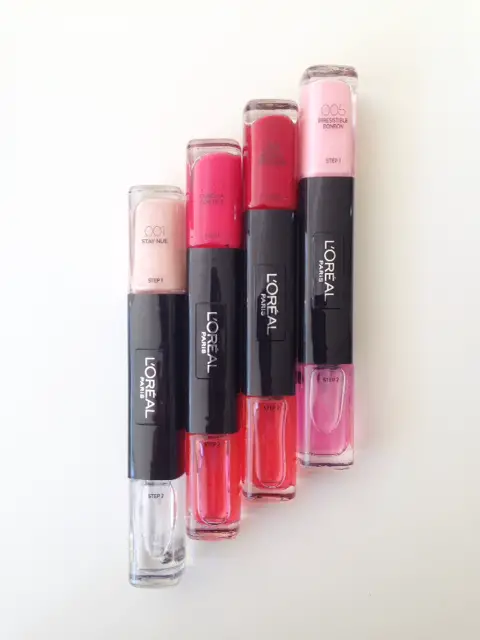 At last, the L'Oreal Paris answer to gel-effect nails! I'm very much half and half on the L'Oreal Paris Infallible Nails – there is absolutely no doubt that they give a lightly plumped and seriously shiny nail effect like gel nails do, without the tedious commitment issues, but the packaging bothers me!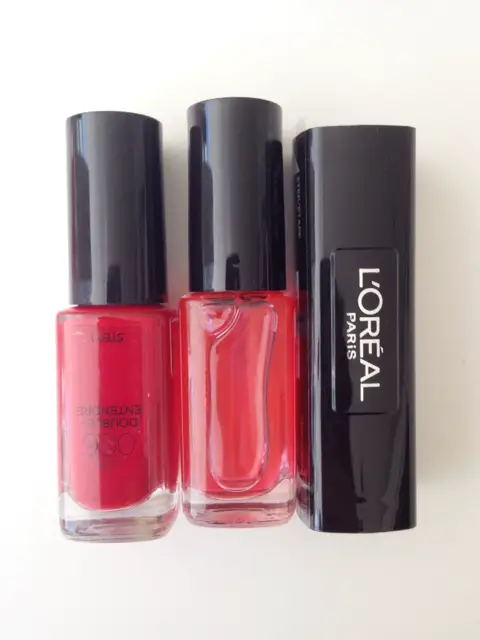 It's probably obvious why! Although it's really clever to get both bottles into a central holder so two bottles become one product, when you remove the bottles, the colour title is upside down – and it's bugging me! I am sure the packaging department twisted the concept every which way to incorporate shelf size and space, the way the product looks as a whole and the instructional element (in that the colour goes on first, so it is Phase 1), but it's still upside down when it's sitting on your table.
Anyway, that doesn't detract from the actual product – simple as anything to use with a very refined finish. The claim is that they last upto 12 days which would be remarkable – I haven't put them to the 12 day test though, and in any case, I'm in nail rehab so have tested only on one thumbnail. These days the sign of a good plumping polish is if it stops the nail ridges I have on my thumbnails showing, and yes, L'Oreal Paris Infallible Nails does exactly that, giving them back a perfectly smooth look and feel.
So, love the product, loathe the upside-downiness of the packaging. They're not quite in store yet, but you'll be able to spot them later this month for £7 each in a range of 12 shades.
Transparency Disclosure
All products are sent to me as samples from brands and agencies unless otherwise stated. Affiliate links may be used. Posts are not affiliate driven.