for Part II of the Lash Report.
My previous experience with the brand:
Japonesque and Ardell are going to have a tough time in this battle of eyelashes as Eylure is my no.1 ultimate favourite brand of lashes. I have stopped counting how many times I have purchased lashes from Eylure. I would purchase them for myself and I would also naturally turn to this brand if I had to apply lashes on others. They are just a doddle to apply and I am in love.
First, I was very excited to try the Double lashes style 202 and double lashes style 205. This is exactly the style I would be going for (but more dramatic) and I was naturally, as a result itching to try them on. Just look at them, have you seen anything more gorgeous and fuller in your life? And fuller they were indeed.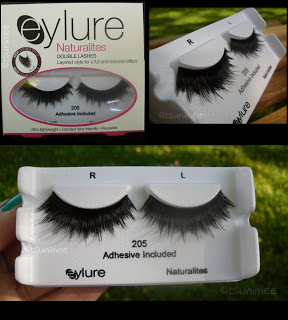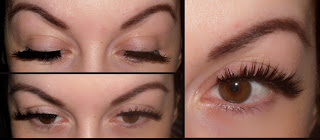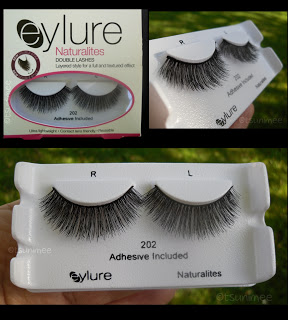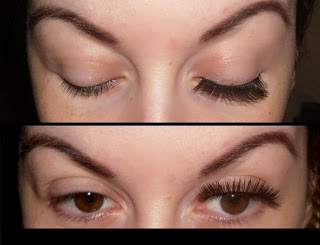 These lashes are not for the faint hearted: Their dramatic fullness brings out also their main drawback. Because you essentially have 2 pair of lashes in each of them, they require a thicker lashline to hold everything in, which in turn would require more effort/time in the application. The concept is brilliant, however I didn't think these lashes worked for me: They had a tendency to flare too much upwards, making the eye look too open. Each layer of these lashes could have benefited from being lighter to be easier to work with. Beginners might want to stay away from these. More confident users would want to customise them, feather them a little and reserve them for more dramatic looks. 
 One look at the 146 lashes, and I can feel already that these are going to just pop right onto my lashes without any effort. The lashline look their usual delightfully thin but not flimsy. I can also see right away that these won't require any trimming. At this stage, I need to pinch myself; I actually can't believe I have been sent these for review. I am so happy because I know these will be such a walk in the park to apply and will give me happy makeup moments. I would not normally go for a slanted style, but who cares with such a predictable easy application.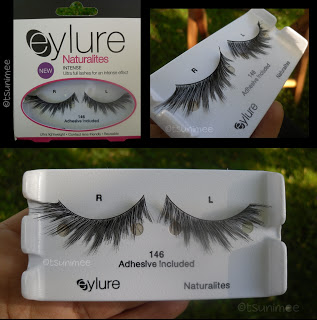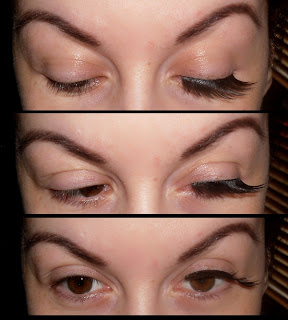 These lashes are perfect and you know that even before applying them: usually lashes would rest on a stand, their lashline firmly stuck to the support. Not these. These defy the need for a support, you can already appreciate how they're going to 'marry' the natural curve of your eyes, without the disappointment of ending up with a straight line when removing them from the support. You can hardly tell I am a die hard fan can you? Let's pop them on, shall we? As I expected, the 146 were a dream to apply and fitted my small eyes to perfection.
The amount of difference according to style is striking. I wouldn't have personally released style 202 and 205 as part of the naturalites range and would have kept them for a party range, with a fancier packaging.
Transparency Disclosure
All products are sent to me as samples from brands and agencies unless otherwise stated. Affiliate links may be used. Posts are not affiliate driven.