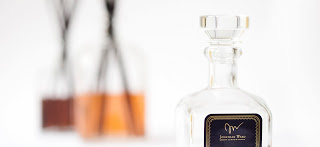 Candles or diffusers? Well, usually I'll always take the candle, not least because diffusers can often be quite ugly things that I don't really want to give house-room to. But, I've got a sneaky peek at the beautiful diffusers from Jonathan Ward London that look so stylish they'll definitely be a permanent fixture. I'm kind of biased when it comes to JW – he creates a palette of fragrances that are just so appealing to my olfactory senses. Some I adore and others I like, but I've yet to come across one that I actively dislike. This is like discovering a shop where all the clothes fit you and nothing needs taking in, out, up or down. They just fit straight off. 


So, back to the diffusers. The custom made glass is gorgeously curved and chunky – and in fact can be re-used for oil or vinegar as they have a cork stopper; the bottles won't look out of place on any table. The black reeds which come beribboned are from a mix of bamboo and wood and are super-porous which means you get a good diffusion at all times. I'm currently diffusing Kiss in Rio: a blend of blackcurrant, clove, licorice, pepper and smoky woods. I get the woods most of all with a sweet top note of blackcurrant.. thankfully, my nose doesn't pick up the clove at all! Unlike a candle, the diffuser is the gift that just keeps on giving.. I come downstairs in the morning and my sitting room smells divine. It's a living scent, not a perfume, so there is no initial blast and a dry down.. just a consistent, ambient fragrance at all times. Nice.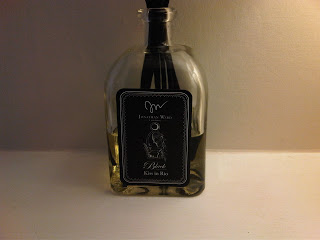 The diffusers will start with Kiss In Rio, Lost in El Salvador, Dance In Summer Rain, Velvet Moss Rose, Santissima, Mombasa and Jasmine and are available in three sizes. 500ml, £50. 250ml, £30. 100ml, £20. From October 1st.




 
Transparency Disclosure
All products are sent to me as samples from brands and agencies unless otherwise stated. Affiliate links may be used. Posts are not affiliate driven.