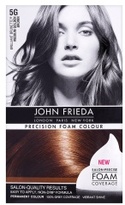 I can hardly believe I am posting pictures of my greys! But, for the first time ever I've used a permanent home dye. Way back when, I used to have highlights, but haven't (other than one semi-permanent colour a couple of years ago) used a proper permanent dye before. I've been holding out before taking the leap til I felt my hair really needed it. My natural hair colour is a lightish brown and has some natural blond highlights in it so it is an overall shade that can conceal greys quite well on its own. But, it was becoming increasingly obvious that I couldn't put it off anymore – just too many strands of grey to keep on pulling them out!
So, I chose the colour from the John Frieda site but the PR kindly sent me a colour either side of what I'd chosen. This was a really good move because I ended up using a different shade to the one I'd chosen from the site. You'll probably have seen the adverts for this brand – it's pretty heavily advertised – and there's a big push on how easy it is to use. For once, I can't disagree. A little bit of pouring, tilting and pumping and it's all done. 

I still have the reminder of clumsiness from the semi-perm colour that I managed to splash all over my bedroom carpet – obviously big brown blobs on a light grey carpet look, er, all kinds of awful. But I didn't spill a drop with John Frieda Precision. The foam is great – it doesn't drip at all. 
The colour I am left with absolutely covers all the greys, no doubt about that. It has changed my natural blond highlights to a reddish tone and slightly darkened the overall colour but I really like it. Completely a thumbs up from me for the whole thing – easy to use and great result.
The only thing I was slightly confused about is on the instructions it says that you can leave it on an absolute maximum of 30 minutes. In fact, it takes a good five or more minutes to get all the foam worked through so some parts of the hair will have longer exposure than others. 
Anyway, here are the pictures along with a BBB Recommends badge. Yep, it was that good.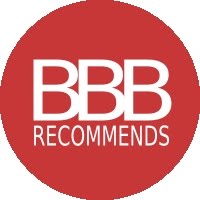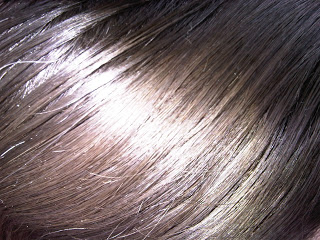 Pre-coloured hair taken in sunlight with a couple of obvious greys showing.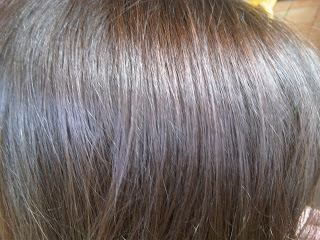 After colouring in duller light conditions (sorry but the sun went in!) and no greys, but reddish tones.

Update 30/05/2011

While I loved the colour and ease of use of this, and have subsequently used it again, it faded much more quickly than I was expecting. I defintely need to use a colour-protect shampoo and conditioner with it to try and hang on the colour. I'd say that within a couple of weeks it had faded and needed updating within the month. Because I'm new to hair dye, I had sort of assumed it would last a great deal longer than this and it makes me question the use of the word 'permanent'.
Transparency Disclosure
All products are sent to me as samples from brands and agencies unless otherwise stated. Affiliate links may be used. Posts are not affiliate driven.