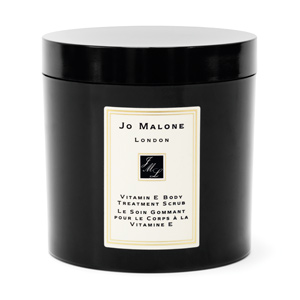 This is a blast from the past for me – I used to use it, but never loved the vanilla smell. I thought I'd give it another go because I love a really good body scrub and get fed up with being disappointed with twiddly bits of loofah or 'beads' that don't do anything. While it is a treat product at £68, it's one of the few that I think is worth every penny (or most of them, anyway). This scrub really does tackle dry skin, leaving it super soft and gleaming. The base is very, very rich so there is absolutely no moisturising needed afterwards; the second you step out of the bath your skin feels supple and hydrated with a film of oil that you can massage in. The smell is still there – I don't love it – but the texture is so divine that I really don't care. A little goes a long way – so it should at that price – so it will last quite some time, and if you love that warm, vanilla scent, it's a properly pampering product that absolutely does the job and perfect for chilly winter evenings to make you feel cosy and completely cosseted.
Transparency Disclosure
All products are sent to me as samples from brands and agencies unless otherwise stated. Affiliate links may be used. Posts are not affiliate driven.