Joanne over at http://www.beautyliciouslove.com/ has done a fab review of Japonesque Fast Lashes for me – I think she likes it! Thank you so much, Joanne.
"When god was giving out eyelashes, I was sadly at the very end of the queue With no mascara
on, my eyelashes are barely visible. I envy women with long fluttery lashes and find myself
working through every mascara on the market hoping to find one that will give me the results
I crave.
The product I'm testing is an innovative new product from Japonesque called Fast Lashes,
which is designed to be used before applying mascara to create the fake lash look. It contains
fine white fibres that basically grip onto mascara, absorb it and expand to extend lashes and
create the look of false lashes.
It's very simple to apply. You simply apply one coat of mascara, then quickly dab the fibres onto lashes then apply another coat of mascara. The fibres instantly cling to lashes and once the second coat is added the fibres absorb the mascara and no trace of white fibre is apparent.
So does it work?
It sure as hell does! Forgive me for swearing on Jane's blog, but this stuff is bloody amazing! It lengthens my lashes, thickens them, gives them volume, it just does it all!
Pictures speak a thousand words….
Bare Lashes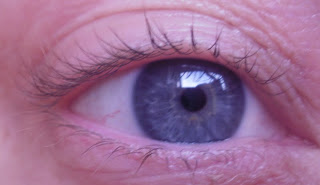 One coat of mascara and fibres applied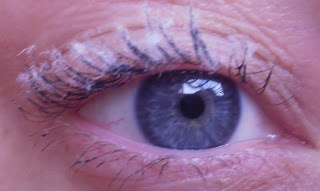 Second Coat of Mascara over the Fibres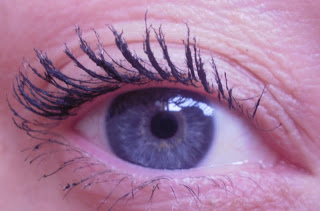 The difference!

The results after just one more coat of mascara being added speak for themselves. I could have gone on and added another coat of mascara for even fuller and thicker lashes and just to cover the remaining few strands of fibre which are visible. For a night out, I do apply more mascara and my lashes look AMAZING! This is definitely one product that lives up to its promise.
I should point out though that this product is not recommended for those with sensitive eyes or extended wear contact lens users. I am in fact an extended wear contact user, as in mine stay in constantly and are slept in so I only choose to use this product occasionally, mainly if I have somewhere nice to attend during the day and if I'm going on a night out. If I didn't wear contact lenses then without a doubt I would use this product daily and have sultry long lashes 24/7!"
RRP. £13.00 from Japonesque.com
Transparency Disclosure
All products are sent to me as samples from brands and agencies unless otherwise stated. Affiliate links may be used. Posts are not affiliate driven.