Right, you'll have to bear with me while I confess to confusion about Isla Sirena: from what I understand, it appears to be a co-brand initiative between DuWop and Disney with parts remaining DuWop and The Treasure Map palette being Disney, but the whole lot 'inspired' to varying degrees by Pirates of the Caribbean..er, I think. I've currently only got an image of the palette closed but inside it carries the image of the map from Pirates of The Caribbean: On Stranger Tides (I will pop in an image as soon as I get one). It contains nine eye shadows, three lip tints, three gel liners and three brush applicators and at £35, it's not a very Disney price.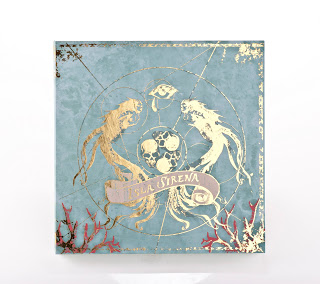 At the more DuWop end of the scale are three new Caribbean inspired Iced Teas, an already existing product in the DuWop range and only anything very loosely to do with pirates as far as I can see: if you haven't used these before they are the sheerest possible tints of colour that are highly flavoured – fab if you love flavoured balms. They come in Mint Mojito, Butter Rum and Pink Grapefruit and are super-sweet in flavour – which probably works against them as a balm as you really can't help licking it off your lips!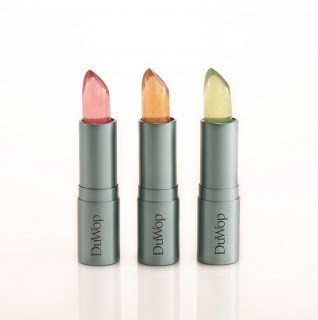 And then, there are the eye and lip duos, Mermaid, Treasure and Pirate Antique Golden Shells, but I'll have to disagree with the release which promises they'll give 'mermaid chic'. What even is that? But, there are some really pretty colours so we'll forgive the fishy tale.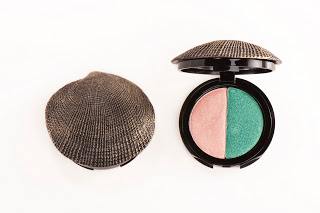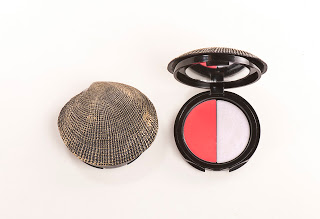 Finally, there is Mermaid Mist, which despite the name, I'm holding out quite a bit of hope for. Formulated with Head Make-Up Artist of Pirates of The Caribbean, Joel Harlow, it's an aerosol version of DuWop's already existing DoubleGlow7 (you see, this PoTC thing isn't making any sense really) a luminous face balm that gives instant radiance and contains jojoba, aloe vera, lily extract and vitamins along with milled pearls, and comes in shades Champagne and Deep.
Okay, so DuWop seem to be using a large part of their existing range with new Pirate themed names as part of a merchandising initiative with Disney and revving it up to be even more piratey by calling it Mermaid something or other. I'm still confused though – even their famous Lip Venom has been repackaged and called Mermaid Venom. I can't really see the point of it, or even who it's going to appeal to.


I do like the shell duos though – there are some really pretty colours and the packaging is full of summer.
Transparency Disclosure
All products are sent to me as samples from brands and agencies unless otherwise stated. Affiliate links may be used. Posts are not affiliate driven.