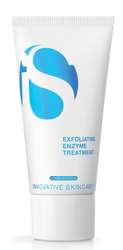 If there is one thing I can't stand, it's super-complicated skin care. I don't care if went to the moon in a nun's habit; I don't care if its ingredients were harvested by singing fairies on the first Tuesday of the month and I don't care if the 'wonder-find' comes from rare albino donkey sweat on the foothills of a previously undiscovered mountain in a country we've never heard of. Great if you want herd albino donkeys all year, no problem, but as long as your skin care works just fine, then spare me the torturous explanations. I'm interested in the bottom line, which is whether it works. I'll leave it formulators, innovators and scientists to do the graft and pass by the hundred-weight of paperwork explaining every single ingredient which just feels like the worst kind of homework. It's not like there is a beauty exam or questions later. 
So, because these intricate details are so gruelling and there is so much skin care in the UK, and it is impossible to know everything about everything,  I've learned that there are people you can trust in the beauty industry, and people that just spin. One of the people I trust implicitly on beauty products is Gill Sinclair of Victoriahealth.com. If she says it's good, it's good. End of. What a relief to be able to just cut to the chase without the BS. Gill has been backing iS Clinical for several years now..and for good reason. Their newest line is Innovative Skincare Extremozyme Formulations and pretty much all you need to know is that it is so named because they've researched micro-organisms and their special enzymes that are able to withstand extreme heat, cold, pressure, acidity, aridity, salinity and radiation. Enough already! But what iS have done is incorporate these abilities into skin care to help complexions on a cellular level. 
I've used the Exfoliating Enzyme Treatment which is nothing short of a treat for the complexion; it warms on contact, thoroughly exfoliates and when rinsed away after five minutes your skin has blossomed. It's £74 but before you click away right away, you only need to use it once a forthnight. It is my experience that most skin care brands would like you to be using their products daily and if there is a way to tell you to do that, they'll find it. Not so Innovative Skincare.


The other product to look out for is Extreme Protect, SPF30 which has undergone extensive clinical trials (not the same as scientific trials I have to state) that suggests that skin treated with Extreme Protect may experience less DNA damage in direct sunlight than untreated skin experiences in total darkness. Like, wow. Anyway, head to VH HERE to see for yourself, and I'm pleased to see there is a small-size kit if you want to try it without the full commitment.
Transparency Disclosure
All products are sent to me as samples from brands and agencies unless otherwise stated. Affiliate links may be used. Posts are not affiliate driven.