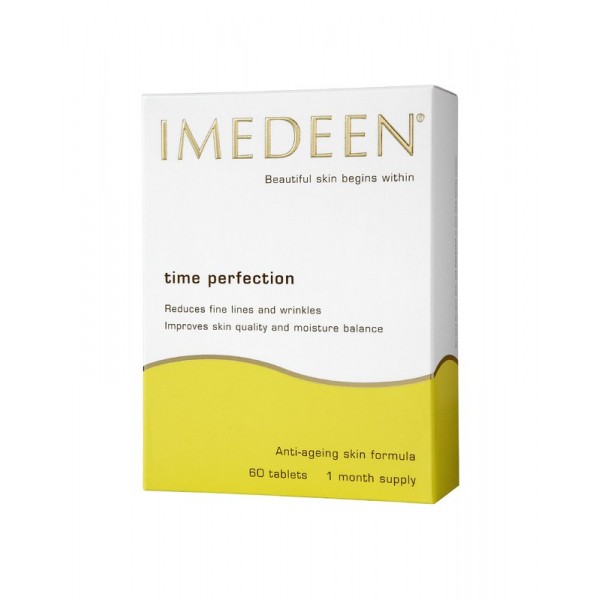 So, to be honest, this is quite a big commitment for me – to take Imedeen for three full months and monitor the changes (if any) in my skin. Not only am I useless at remembering to take tablets every day (although I never forget to eat chocolate.. funny how that works) but I'm also a little bit sceptical too, having spoken to many specialists who say that whatever you take in tablet form, you end up peeing out again, with little ending up actually in the system.
However, I'm going to find out once and for all whether it is really worth doing – and I know some beauty editors who literally swear by Imedeen; they don't want a single day off, no matter what! So, I'm truly curious.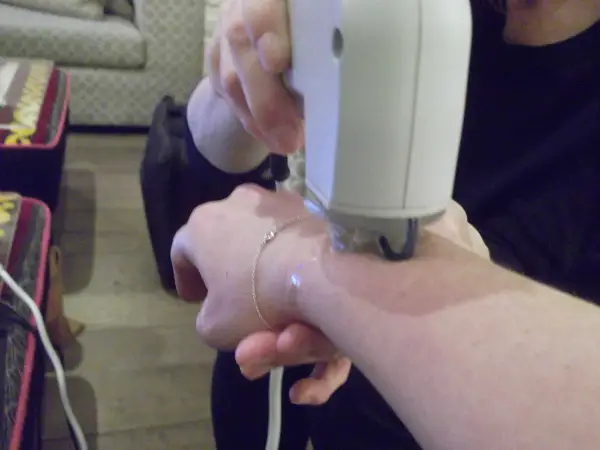 Today I met with Emma from Imedeen who took a scan of my skin, analysing 2mm under the epidermis. I'm very happy to say I scored higher than average (that doesn't usually happen to me in anything, so I'll take what I can get!) but since skin loses 1 to 1.5% collagen a year, it's time to seriously consider a boost. I was very interested to discover that scans aren't taken on the face, but on the forearm. That's quite a relief because I couldn't really fathom how the face could be a reliable indicator, given that I shove all sorts of creams and lotions on it. She has recommended Time Perfection for me.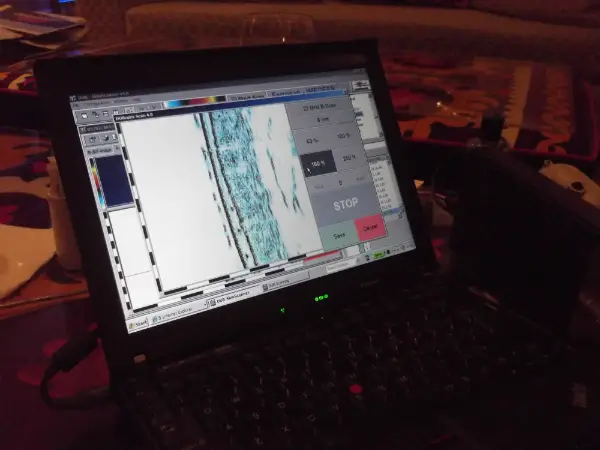 On the scan above, the key things to look for are the second black line (that's my outer skin) and the blue fuzzy stuff (that's measuring 2mm below my skin). The first picture on the scans below (not mine) show how weak looking the black line can be and also how empty of blue fuzz (collagen) it can be. So you can see that black line and the depth of blue strengthening over time. I am hoping that is what will happen to me – even after three months there is a marked improvement.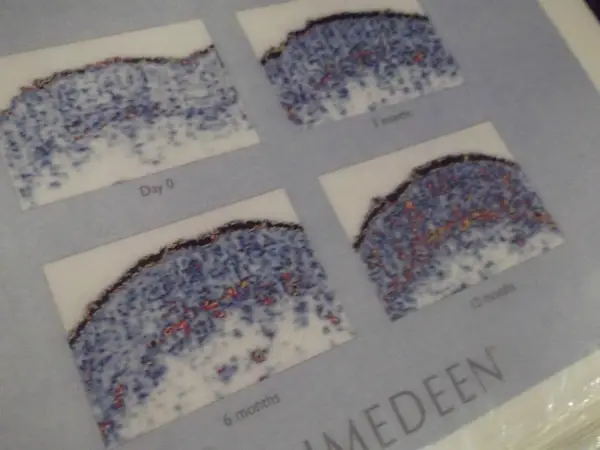 So, we shall see. Despite this being a sponsored trial, I will be posting exactly what I find. Oh, I nearly forgot to mention that anyone can book for a scan (and you get a free 15 day trial pack) so you can have your progress monitored HERE (look for the Book A Scan section).
Transparency Disclosure
All products are sent to me as samples from brands and agencies unless otherwise stated. Affiliate links may be used. Posts are not affiliate driven.