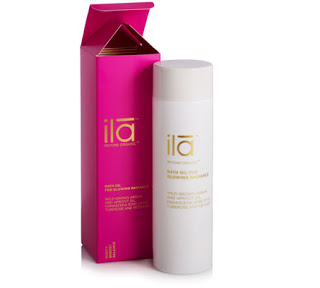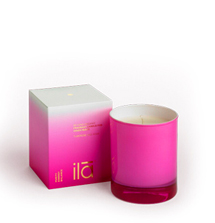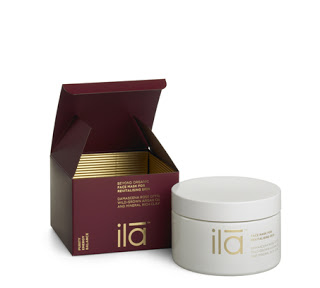 Well, I've had a horrible few days; bronchitis and my worst fear of all, a cold sore, have served to bring me down really low in energy. I'm on the very excellent Floradix tonic and a course of anti-biotics and drinking so much water I feel I might actually drown, but it's all essential because I want to be back on form like, NOW! I use the Virulight machine to treat cold sores, but this time it hasn't even touched it which is a general indicator that my immune system says nah.
So, after a glum afternoon feeling a bit sorry for myself, I remembered I had some Ila products to try out – and thank goodness I did! They've quite restored my equilibrium as well as making me feel pampered and properly looked after.
First up is Ila Beyond Organic Bath Oil, containing wild-grown Argan and apricot oil, Damascena Rose Otto, Tuberose and Vetivert. The oil is very thick – I had to give the bottle a little shake to get it to drop into the stream of hot water – once, its in the water the oil turns to a milk making for the softest water. The scent is divine – a really rosy smell with a hint of green behind it. It helped that I had the Ila Beyond Organic Tuberose and Rose Candle burning too – the bathroom smelled like a rose garden. I love the fact that Ila haven't skimped on fragrance and that it is a full blown, unapologetic blast of rose. If you love roses, this will be sheer bliss.
So, while in my rosy haven, I plastered on the clay based Ila Face Mask for Revitalising skin. I love Argan oil and that's part of the line up for this hearty mask. I've kind of got used to bland, pale face masks, so this pot of green gunk was a surprise, but once on the skin felt cooling and soothing. I found it a little bit drying initially – the clay does a great job of mopping up any excess oils – but my skin felt very clean and soft. I'll definitely use it again as a thorough cleansing mask It was a big ask on this particular day to get my skin glowing, but post mask, it certainly looked more vital and alive than the paleness it was before. Ila is pretty expensive, I must admit..but I was impressed with the amount of face mask you get – it will last for months I should think. The candle comes in at £45 – that's a lot for a candle, but again, a little goes a long way; it is really very highly scented. The bath oil is also £45, and it's the one item that I'm not sure will last as long as the others.
The upshot – and not to bang on about being ill – is that whole routine felt reviving, nuturing and comforting at a time when that was exactly what I needed. Next time any of my friends are under the weather, I know exactly what I'll give them – the oil or the candle. They'll love me forever.
Transparency Disclosure
All products are sent to me as samples from brands and agencies unless otherwise stated. Affiliate links may be used. Posts are not affiliate driven.