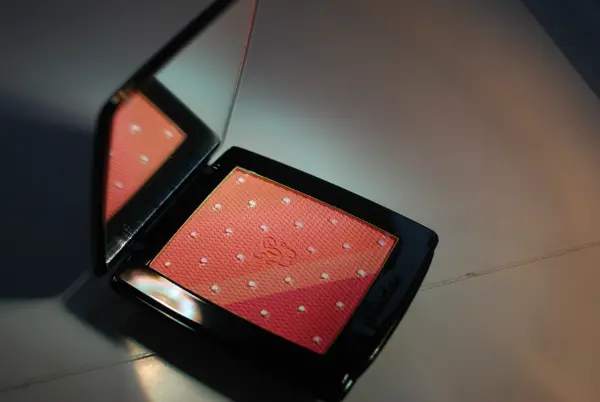 I'm going to split this post into two halves (second tomorrow) because there's quite a lot of product. But starting with the beautifully presented Madam Rougit 4-Colours Blush above which is one of those 'I can't bear to use' products because it's so pretty. It's £42, but wait til you see what's in the bottom compartment!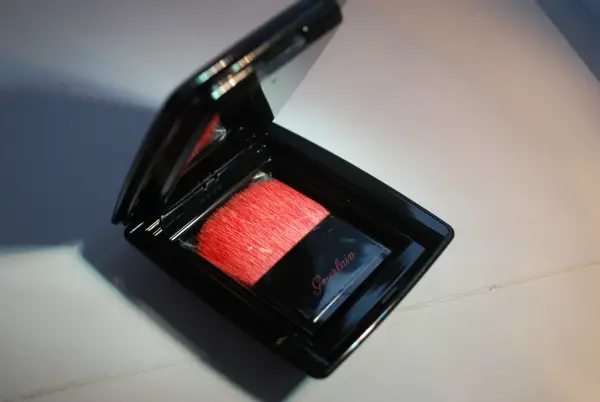 The prettiest of pink brushes to apply your blush!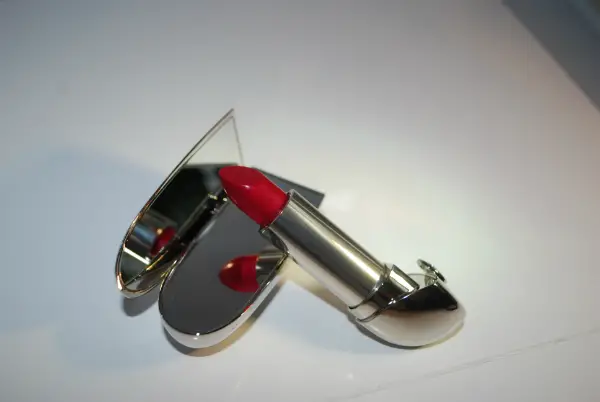 The new lipsticks (there are three, but I only have Madam Batifole in vibrant fuchsia) come in a lace-print casing which my camera just will not get right, so I'll do it on iPhone later. Needless to say, they're pigment packed and powered up! (I've looked on Google Translate and 'batifole' comes up as 'frolics' so I'm not sure I am any the wiser.) They're £31.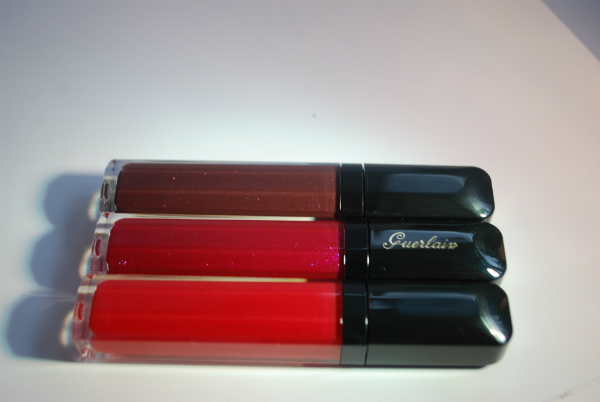 The three new glosses are shimmer shot with iridescent sparkles; and Madame Fascine (the darkest one at the back) has a similar greyish-berry undertone to the Armani that I raved about – this one is easier to wear, I must admit. The red/orange is Madam Flirte and the middle is Madam Batifole in a gentle fuschsia. They're £22 each.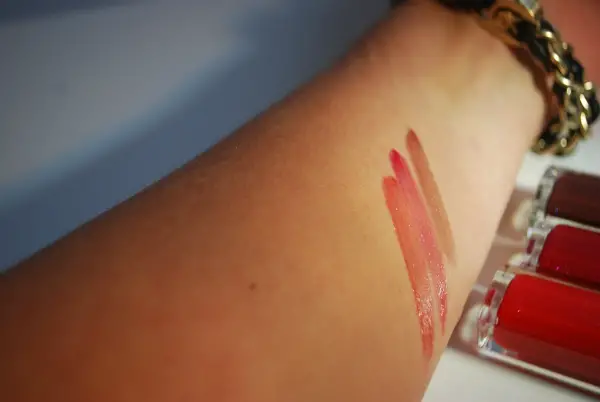 You can see they aren't nearly as pigmented as the lipsticks but this is exactly the kind of gloss I like – something that colours the lip without making them look really obvious.
Part Two Tomorrow!
Transparency Disclosure
All products are sent to me as samples from brands and agencies unless otherwise stated. Affiliate links may be used. Posts are not affiliate driven.