I can't tell you how lovely it was to have a recreation of summer this afternoon with Guerlain. In the background at a London hotel, a beautiful swimming pool with floating flowers, and food servers handing out delicous mini strawberry sorbets. Yes, I shivered a bit as the ice went down, but it was good for the soul – mine is craving summer on any terms!
So, the Terracotta collection for this summer. With a Terracotta product selling every twenty seconds around the world you have to wonder just how many times Guerlain can bring out variations on a theme because Terracotta has been knocking about for years (since 1984), but they've pulled the stops out on this collection and I think it is the best I've seen for a long time. First of all, the masterpiece is Golden Glimmer Powder for Face & Decollete, £43. Pictures don't do it justice as the complex latice work also has undulations; creatively, it is a piece of art. This is for shimmer lovers.. you can't get away from the fact that with 75% of mother of pearl particles, you are going to glow.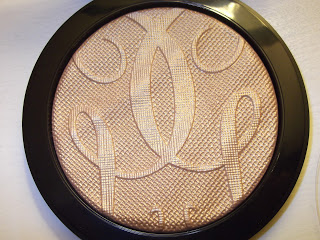 Terracotta Golden Glimmer Powder
I should stress that these pictures were taken under stupidly bad lighting conditions and I will post the official pictures later.
Next, is Terracotta Light Sheer Bronzing Powder, £33.50. As a tan-enhancing powder, there is a bit of glimmer in there. Guerlain make their terracotta products to take into account not only skin tone but hair colour too, Terracotta Light is available in Blondes, Brunettes, and new shades Sun Blondes and Sun Brunettes, the difference is that when you start to catch the sun you'll probably need a different tone to move on to and Sun Brunettes takes into account olive tones and darker skin tones. It adapts to your tone and tan intensities, and smells gorgeous; sweet, powdery and floral.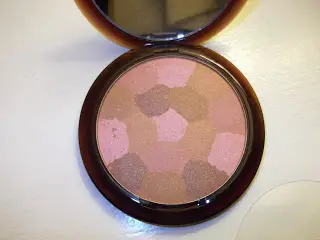 Terracotta Light Sheer Bronzing Powder in Sun Blondes
Terracotta Blush Sun Shimmer Highlighter, £28, is absolutely packed with shimmer so it's a no-no for me, but when you want that totally uplight, glowy and radiant look it is perfect. For Blondes, there is Sunny Pink while Spicy Coral is more suited to Brunettes and they can be used as highlighters to do that catchy-light thing or simply as blush.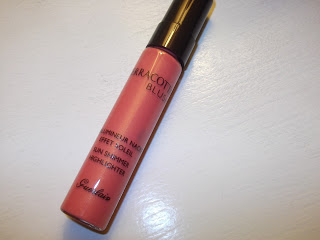 Terracotta Blush Sun Shimmer Highlighter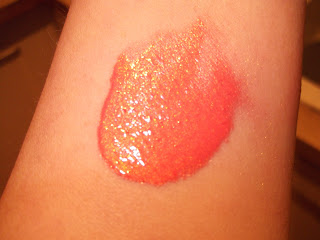 Terracotta Blush Sun Shimmer Highlighter in Coral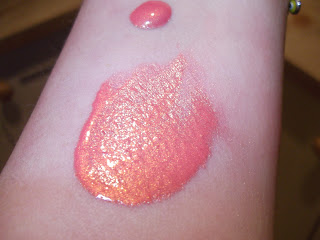 Terracotta Blush Sun Shimmer Highlighter in Coral
Finally, and the thing I think I am most excited about, is Terracotta Sun Moisturiser Tan Booster, £28 available in SPF30 and SPF15. I am a huge fan of tan boosters that let the one or two scant weeks on holiday give a properly golden glow. With UVA and UVB filters, the formula stimulates natural melanin production and helps skin acclimatise more quickly. I have found with other tan boost brands, particularly those that you use ahead of your holiday and before sun, that I do tan much faster. I prefer not to bake til fully cooked, and a light golden tan is fine for me, but with quicker tanning, it means I'm not so focussed on having to lie out in the sun for every last ray… with tan boosters, the tan comes in half the time. Personally, I'd have to recommend the SPF30 for all skin types.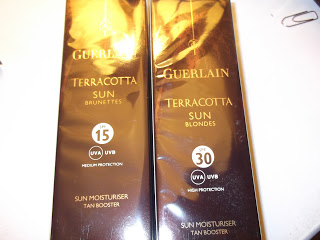 Transparency Disclosure
All products are sent to me as samples from brands and agencies unless otherwise stated. Affiliate links may be used. Posts are not affiliate driven.