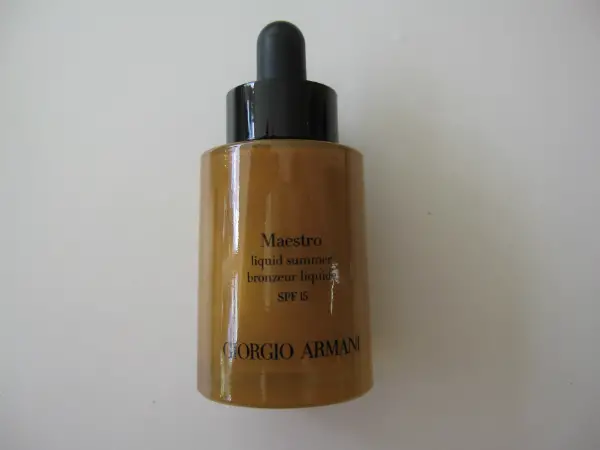 Meet the star of the show from the Giorgio Armani Maestro Mediterranea collection. It's based on Maestro foundation with that same liquidity and blendability. Basically, an oil suspension formula that's not greasy. We were lucky enough to have Linda Cantello at the launch explaining everything and it's interesting to know that Armani have their own mixing lab, born from poor Linda carrying around huge bags of pigment for back-stage custom blending. I couldn't help but notice that the Armani team were at great pains to explain how there isn't another formula like Maestro and pretenders are just that (hello, L'Oreal Nude Magique Eau de Tient – sorry but you feel the same!) because Maestro uses white lotus oil and an SPF oil (didn't know that) whereas imitators don't.

So, you can see in the picture how it shapes up from bottle to skin. I would say go very, very cautiously and blend, blend, blend! One of the downfalls of a make-up artist driven brand is that they're used to working on fresh, young and pretty faces for the majority of the time and products don't necessarily translate that well to those of us not so blessed! I think this is a good case in point – yes, you will get some beautiful bronzing action here but you will need to make sure your skin is as good as you can get it before you do. Maestro Liquid Summer does give a very natural, enhancing sun-kissed look.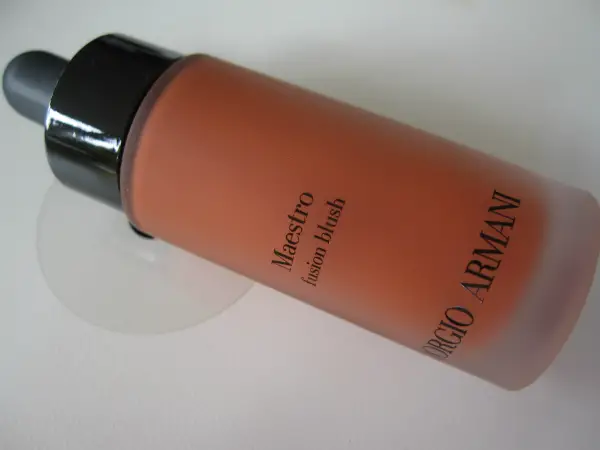 All the nit-picks about Liquid Summer don't really apply to the Maestro Fusion Blush – it's the same formula but because it's just for cheeks, skin condition isn't quite such an issue. It's a dream of a blush really – it blends so beautifully that it almost becomes one with your skin, but again, these are power packed on pigment so go very, very lightly to start with. You need the tiniest dot.

So again, from bottle to skin – I'm not sure what this shade is called – there are only three in the line-up so far but it's a brick-ish orange colour that will be perfect for summer cheeks.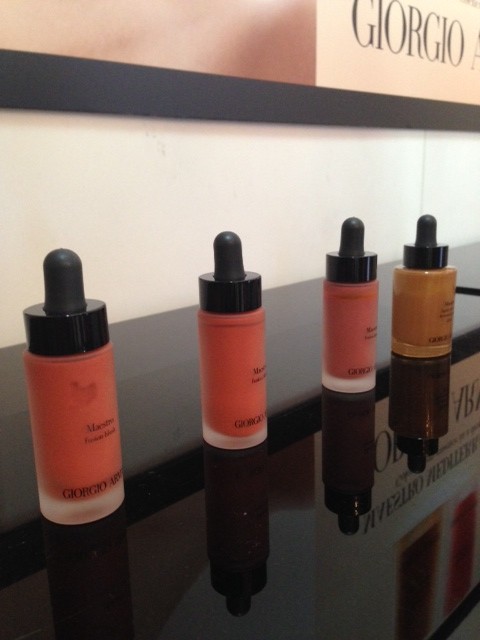 If we fast-forward to post-summer, there are new eye-shadows on the way and also a new brow cream product that looks very interesting indeed.
Price wise, Maestro Blush is £35 and Maestro Bronzer is £39 and I'll leave you with a little tip from Linda Cantello – always use blush with bronzer to stop your face looking flat. Who knew?
Transparency Disclosure
All products are sent to me as samples from brands and agencies unless otherwise stated. Affiliate links may be used. Posts are not affiliate driven.