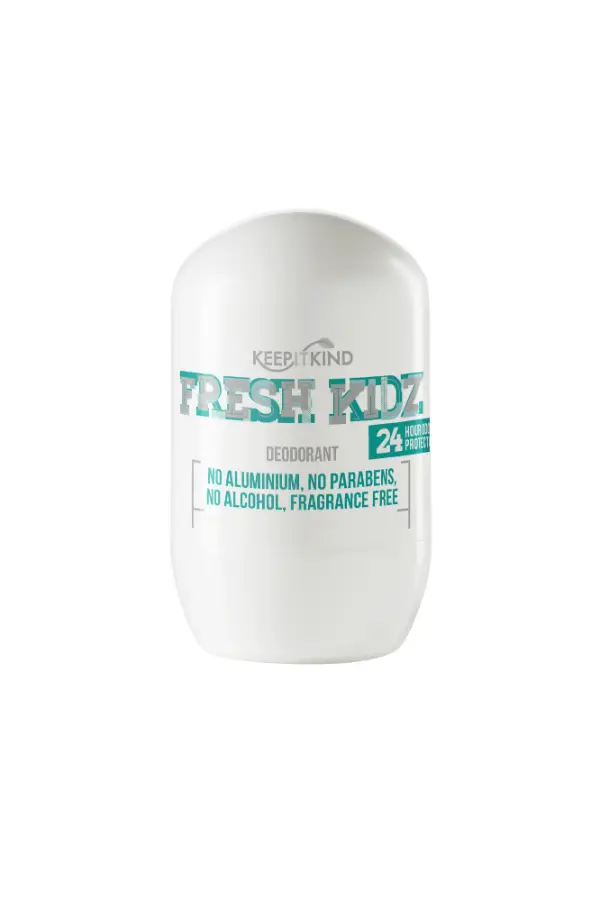 Anyone with kids that are hovering around puberty will recognise the feeling where, as a doting mum, you suddenly realise that your child smells. Of proper BO. But, how can this be – it's your baby, right? I can remember being told I was too young for deodorant as a child, and although I don't think I needed it, I wanted to emulate my mum – it was part of her every day routine so I saw it as something totally desirable. In fact, I couldn't wait to be grown up enough for deodorant!
But, now, it's different times. Mums have a difficult enough time battling brands from over-sexualising everything from kids clothes and underwear to makeup, so it's rather refreshing to see a brand that recognises that puberty hits earlier than ever but despite that, kids are kids. So Fresh Kidz (£2.99) is connotation free. It's for smelly days, and that's all. Fresh Kidz is recommended for age 8+ and formulated without alcohol, parabens or almuninium. It's not even scented. It's as innocuous as soap and fits into a daily routine without sending any messages other than that it fulfils a normal body related function. Keeping kids as kids is a tough job these days so it's good to have something that doesn't infringe on being a child just because hormones start to kick in a little earlier than they used to.
My only little negative is the Z at the end of kidz. They're smelly, not stupid.
Transparency Disclosure
All products are sent to me as samples from brands and agencies unless otherwise stated. Affiliate links may be used. Posts are not affiliate driven.