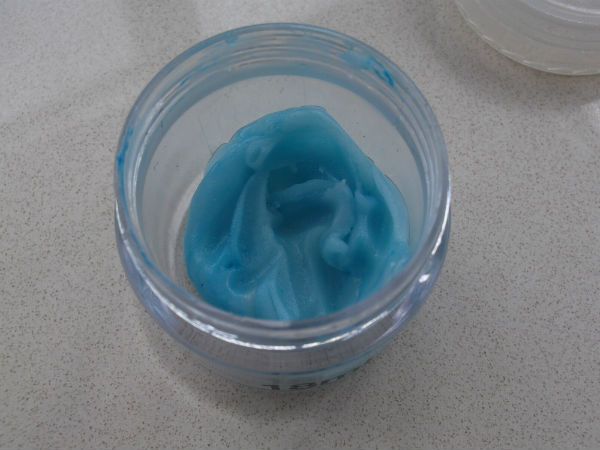 You might not have heard of cosmetic brand FFS; it's about to make its mark on the UK aiming for a May launch.  Rose at Mixed Gems HERE and I have ended up with the scoop on this, with some lab samples that we've been testing behind the scenes. First up is FFS Blue You; the concealer that goes on blue and stays blue so that nobody can see your dark circles. The blue totally counteracts any darkness and it uses the principle of treating like with like.
Hang on though, if it stays blue, then surely that's as bad as dark circles, if not to say downright weird? Well, yes. But, that's where light refraction comes in. FFS Concealer utilizes light refraction that means while it does look blue on your skin, it's a 'well' blue and not a tired 'blue' giving you a look of what the French would call 'bonne mine'.. healthy-looking. It's absolutely incredible and I'm completely addicted already. The only thing I don't like is that it's quite a solid concealer so you need to pat it in really well. It's also going to be pricy at £60 for a small pot. However, I can't wait for this range to launch – it's properly innovative with very usual products and we need some excitement on the skin care front.
Rose at MixedGems reviews the FFS Fine Line Filler Thriller.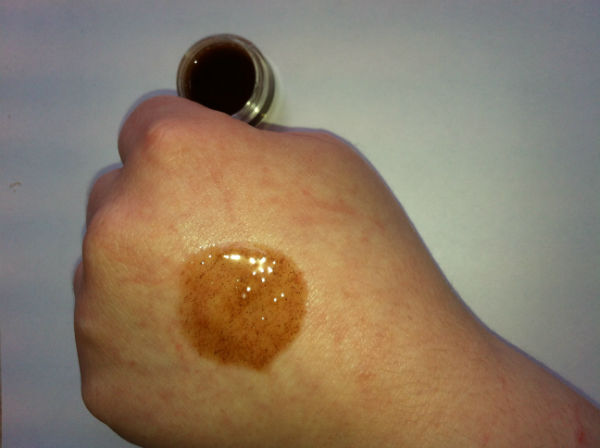 FFS Fine Line Filler is perhaps one of the more unusual products I've tried. The ethic of FFS is to celebrate plump, healthy skin and so in order to do this they believe in accentuating lines to really enhance the fullness of the well skin. When I first read this, I laughed out loud. Accentuating my lines? Once I'd tried it, however, I was amazed to see that it totally worked. This double ended product contains one part kohl (enriched with nourishing minerals) and a cinnamon oil balm. Firstly, you use the kohl to run over any fine lines. This has such a velvety texture and so is gentle enough to use even around the eyes. Then, you work some of the cinnamon oil into the skin around the fine lines. Naturally this will irritate the skin and so you may experience some redness, but overall this will help to plump out the skin and leave a healthy, rosy glow. The finished result is that you get a real light and dark contrast to the skin, and my gosh, your face will never have felt as soft. After just one week of use even my MD had noticed how great my skin was looking. One small hitch; it's £122 for the tube, but the first 100 customers will receive a limited edition gold plated version when the website launches in the UK later this month.
Let's just remind you that there is no time like the first of the month to indulge in a new and innovative product.
Transparency Disclosure
All products are sent to me as samples from brands and agencies unless otherwise stated. Affiliate links may be used. Posts are not affiliate driven.