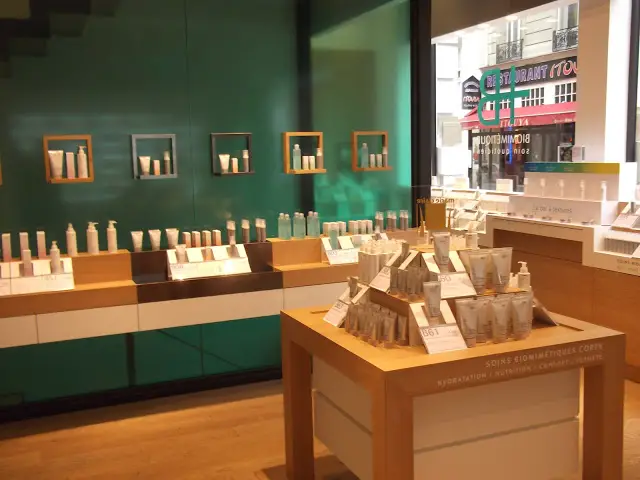 Inside Etat Pur, Paris
I had a little trip to Paris last week to visit the Etat Pur store – we don't have one in the UK because the brand is primarily on-line, so it was very interesting to see the products laid out for store function rather than website function. I noticed lots of products that I hadn't noticed on the website.

We're a bit slow to pick up on Etat Pur in the UK – we are so flooded with skin care choices that putting in effort above and beyond is a big ask. However, it is an effort well worth making. What I love about the Etat Pur is that they have a product for everything and none of it costs a fortune. In theory, if your skin is looking a bit lacklustre, you'd order a bottle of Pure Active Ellagic Acid or AHA Citric Acid and just add it into your usual skin care routine – it's that simple. And, the attraction of taking charge of your own skin is added to greatly by the alchemic concept of having 'add ons' to blend and adapt into something that works for you.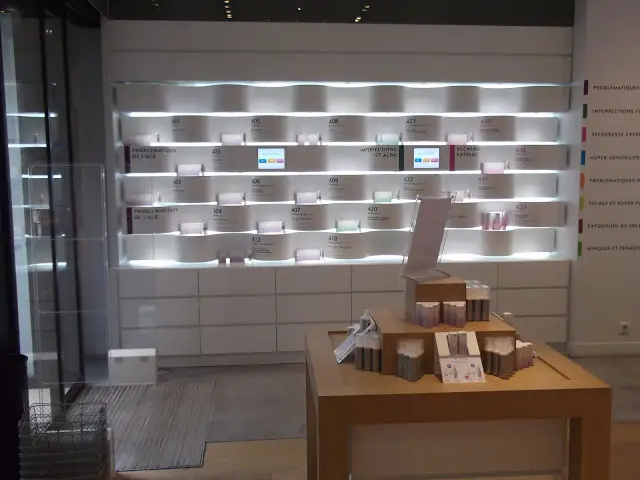 The Pure Active Wall at Etat Pur

The online process is great – there's a questionnaire (don't worry.. I only had to answer one question to get to Citric Acid) that helps you identify your issue and instantly recommends which product is right for you. Where Etat Pur have gone slightly wrong is in their A and B approach – it's true that they have moisturisers (good ones), cleansers and any skin care that you might want but they're not nearly as exciting as the Pure Actives. You don't have to have A and B – you can easily just have A or B. However, while the As are more fun, the Bs shouldn't be passed over because there are some gems in there. It's interesting to get feedback from Etat Pur that bloggers are far more responsive to this range than print press because they're prepared to go that bit further in testing and research, and presumably because we are more used to the online skin care experience, but I don't really know the true reason. But it's a shame, because their readers are missing out.

I met the formulator, Aurelie, for Etat Pur – I would always rather meet the formulator than the owner, to get to the heart of brand, and she is so passionate about the brand that is it is infectious – I wanted to try everything by the time we'd finished. I don't believe for one second there is any whitewashing with this brand.. Aurelie simply wouldn't stand for it. 


Machine of Gloom Screen
However, they've got the machine of gloom – a skin analysis machine. I hate these things and hated them even more when Etat Pur found my skin was three years older than it actually is. There is nothing to be gained from feeling depressed about your face. My problem was due to dehydration but everyone's skin is always dehydrated – because moisture is constantly evaporating unless you have your head dunked in a vat of oil you'll never be fully hydrated. However, it did show that my pore size is very good for my skin's age which is something to hang on to in the wee small hours. 

I would genuinely recommend three products to have as bathroom cupboard (or beauty cupboard) winter essentials – LW Hyaluronic Acid, £14, for instant smoothing hydration and perkiness, Aloe Vera, £8.50 to soothe dry and sore skin, and D Panthenol Vitamin B5, £11.60, to treat cracks and roughness on hands and to help the skin barrier on the face.

I have another post to do about a brand new product from Etat Pur, which I will post next week. Visit Etat Pur HERE and if you do visit Paris it's well worth a visit.
 
Transparency Disclosure
All products are sent to me as samples from brands and agencies unless otherwise stated. Affiliate links may be used. Posts are not affiliate driven.