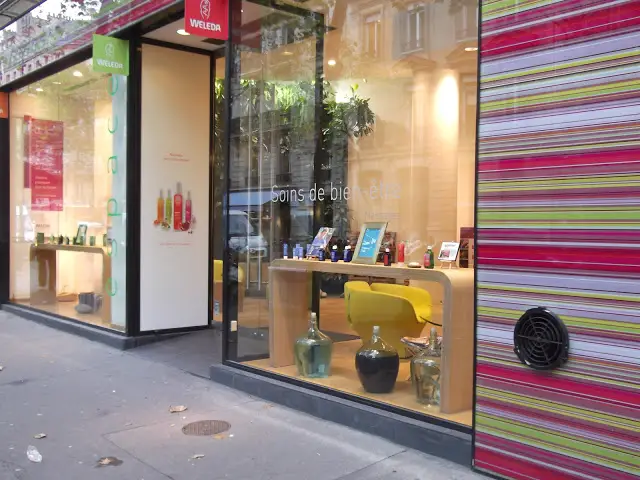 You know where you are with a Thai massage. Your masseur asks if you would like a firm or gentle massage – being British and hungry for gain-pain, you say firm. The masseur says thank you and jumps all over your back. Simple.
Not so, a Parisian massage. If you find it hard to surrender to a complete stranger rubbing oil all over your naked body, then you will have to embrace a complete mind-shift to feel the benefit of a Full Body Massage at Espace Weleda. Weleda's history dates back to 1921 and stems from the teachings of Rudolph Steiner. The belief that the body has remarkable self-healing abilities – but at times may need support – is at the core of all the Weleda natural and biodynamic products.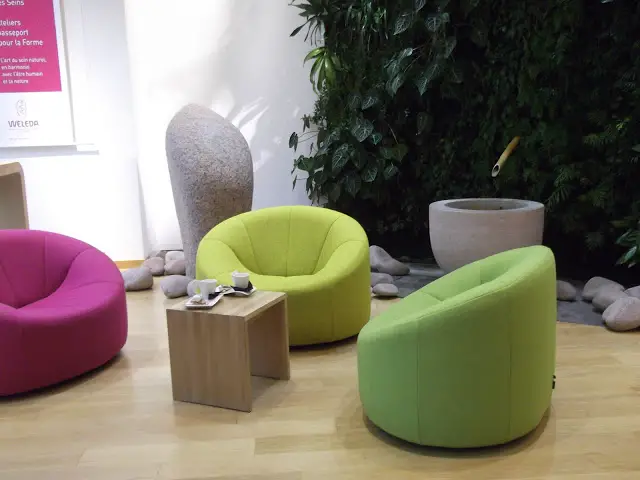 As I feel as awkward as my first day at school embarking on any salon treatment, I am full of suspicion the moment I enter a candle-lit, tranquil room and am left to arrange myself. Given instructions to be entirely naked on the fluffy towel-clad table or wear the paper pants of humiliation, I am sorry to say I could do neither. I'm well past the stage of removing my underwear just on anyone's say-so. While mentally accusing my therapist of using the long undressing time to sneak out to read Le Monde and smoke a Gitane, I wonder what essential elegance I am missing in the art of undressing that French women clearly need a good fifteen minutes for.
The lack of a common language meant there was no chance of my therapist asking me if I'd been anywhere nice on holiday or what my Christmas plans were, so it was straight to job in hand. This is not massage by numbers; it's very personal and individual with long, slow movements, feathery and gentle until a tension spot is uncovered and greeted with a change of tempo; firm, healing and safe. I went in with desperately aching shoulders and a stiff neck and came out floppier than a boneless chicken breast. 
Speaking of breasts, there is pretty much no part of your body that won't be kneaded and caressed during this indulgence. Thanks to inherited uptight-ness about strangers touching my bottom, when the time came for my knickers to be yanked halfway down my cheeks, the poor woman may as well have been trying to knead marble, such was the resolute tension. 
One of my greatest fears at a salon is table-drool. Lying face down, with most of my face wedged floor-facing into the customary massage table hole, I always wonder whether, if I did surrender entirely, a string of sleep related dribble would slip to the floor. Because, lying face forward, your saliva does rush to the front of your mouth. It does. 
However, by the time I'd been ably flipped onto my back without any fluids leaking, I was in such a state of relaxation that I'd mentally drifted away, entirely losing any sense of time. Using Arnica oil, an original Weleda formula unchanged for decades and noted for aches and pains, there was no part of my body that wasn't tension free, while my skin was nourished and silky soft. I'd even stopped caring whether she was going to knead my breasts. 
Espace Weleda is booked for weeks in advance; there is no ad-hoc treatment service, such is the demand for these utopian touches. The spa is simple and elegant with a refreshingly bright interior; the staff members are friendly, professional and most of all ultra-skilled in the art of luxurious, bespoke tension melting. 
Next time, the knickers are off.

 
Espace Weleda: 10 avenue Franklin D Roosevelt – 75008 Paris. Full Body Massage, 95 Euros for 1 hour 15 minutes.
Transparency Disclosure
All products are sent to me as samples from brands and agencies unless otherwise stated. Affiliate links may be used. Posts are not affiliate driven.