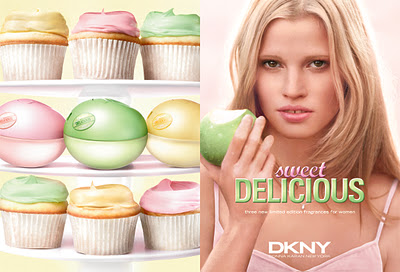 DKNY are the masters of re-inventing the wheel, fragrance-wise, but I haven't come across a bad one yet, so they're doing it well. I was slightly trepidatious about the Sweet Delicious launch because I am not a fan of foodie fragrances; I love sweet scents but need a decent dose of floral in there to make it to my taste. But, that's all my foodie phobia is, a taste preference.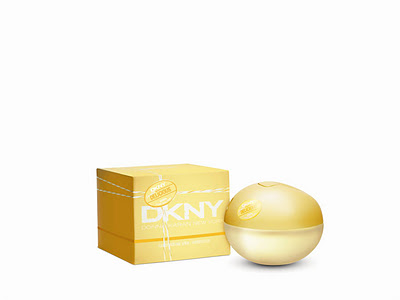 DKNY Sweet Delicious Creamy Meringue
However, the three limited edition fragrances haven't gone so far down the gourmet scent route that they're sickly – in fact, they are kind of fresh and sweet at the same time. Starting with the one I like the least, DKNY Creamy Meringue, is real dose of vanilla-like tones and does have that back-scent of sweet, cakey pastry. It's also got floral notes but I can't get to them because of the top note of lemon cream. The one I like best is DKNY Tart Key Lime.. very fresh and very citrus.. full of lime, orange, bergamot and mandarin – a little bit Mojito-ish. DKNY Macaroon is exactly that; full of sugary almond notes and actually rather lovely. It's also got notes of nectarine, kumquat and pomegranate along with what DKNY calls 'rose marzipan'. The packaging is pretty in pastels and the usual DKNY apple shape. I notice while testing that you need to angle the nozzle on the apple accurately – I have just blasted my dog with Macaroon and Key Lime – because the spray shot over my arm where I was aiming.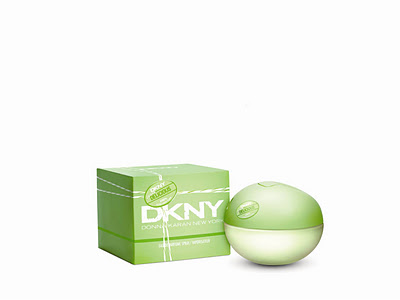 DKNY Sweet Delicious Tart Key Lime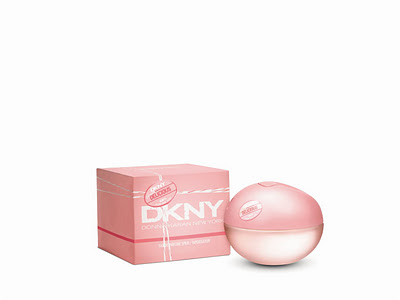 DKNY Sweet Delicious Pink Macaroon
The limited editions launch on 4th of March in Debenhams and then nationwide from 1st April and cost £36. I've a feeling these are going to sell really fast; when you look at them alongside the promo picks, they're going to be irrisitible.
Transparency Disclosure
All products are sent to me as samples from brands and agencies unless otherwise stated. Affiliate links may be used. Posts are not affiliate driven.