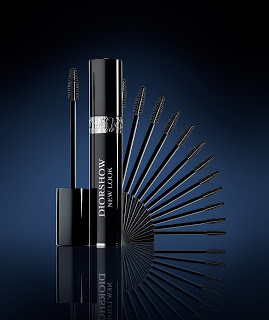 Even though I'm not much of a mascara wearer because of my Flutter extensions, I do use it on my bottom lashes, so finding a brush that is fine enough but still delivers a good covering of mascara is quite a challenge. I've stuck mainly to Clinique's Bottom Lash Mascara which is a stroke of genius with a tiny, weeny brush but don't come across many regular mascaras with the delicacy needed for finer lower lashes.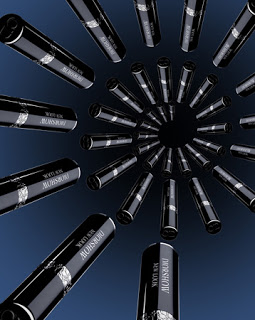 This brand new mascara from Dior, however, is ticking that box, with the new Nano-Brush and growth serum. Normally, I don't pay any heed to mascara brushes as it is all a bit of a re-invention of the wheel and rarely worth the blog-space, but in this case, the brush does give exceptional delivery thanks to flexibility (more useful for tops) and separating spikes. In the press release, there is a line that sums it up beautifully: "The upper part of the brush has a lash catcher micro-head which slips into the slightest gap to catch every lash, even the shortest, with the precision of a couturier's hand." The mascara itself is of course, fat with all the latest ingredients and comes out truly, truly black. It's non-smudge and has a whack of treatment serum containing Royal Jelly to condition lashes and encourage healthy growth. If you're wondering how that can work, when we all know that lash growth serums have to be applied to the skin at the root of the lashes rather than the lashes themselves, Dior have formulated the product to react to body heat and allow the texture to melt into the lid skin from the lash. Clever.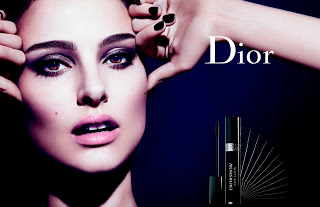 There are three shades; New Look Brown, New Look Blue, but of course, I can't keep my hands of New Look Black! Got to admit, though, I am not loving the pictures of Nathalie Portman.. she looks like she has toothache.
The mascara launches on 31st January.
Transparency Disclosure
All products are sent to me as samples from brands and agencies unless otherwise stated. Affiliate links may be used. Posts are not affiliate driven.