Wow, this collection has certainly brought my blogging mojo back.. I was literally grinning like a fool at the palettes because they are so amazing. I went to the Spring Collection launch today – I say spring, but actually, these go on counter on 2nd January (in Selfridges) and a couple of weeks later nation wide, so it isn't too far away really. 
So, the collection is based on Dior's garden in Granville, Normandy. The story goes that the house, on the edge of a cliff, was buffeted by wind and generally lay in inhospitable terrain for any kind of plants, never mind delicate flowers. But, a little determination and some years later, Christian Dior managed to grow a beautiful, lush and flowering garden, and in particular loved his roses.
On to the collection:
Dior Garden Clutch comes in two colourways: Milly Garden (silver/pinks) and Granville Garden (green/peach). The lip shades are sectioned by a silver door which closes over them when the clutch is shut. The clutch is hand finished.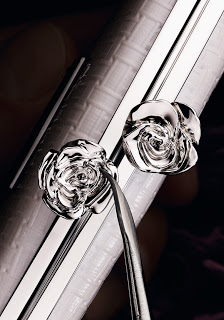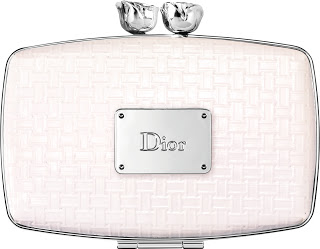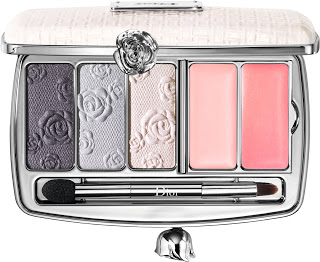 Milly Garden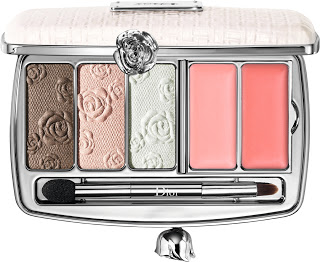 Granville Garden
5 Couleurs Palette Garden Edition comes in two colourways and is limited edition. The shades are so intense and so spring-like – this is really what my dream palettes are made of. The embellishment of roses is apparently hand-done and I'm trying to find out exactly what the process is to achieve it.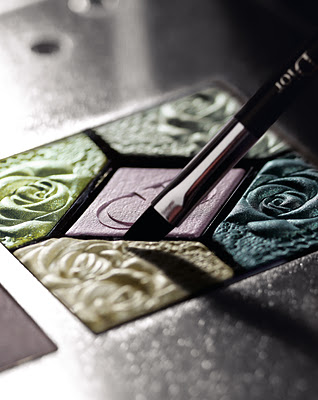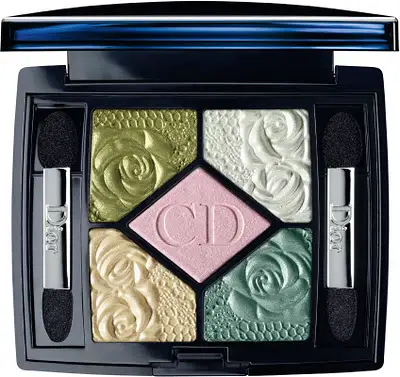 Garden Pastels Harmony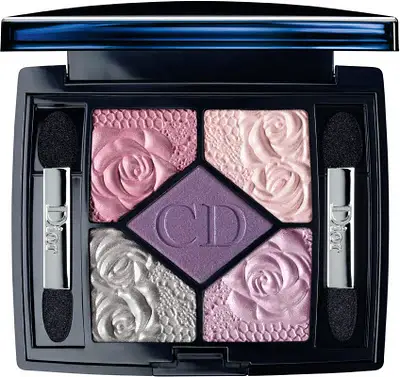 Garden Roses Harmony
Dior Vernis Garden Party I adore both these colours; but even more love the fact that they're scented with rose.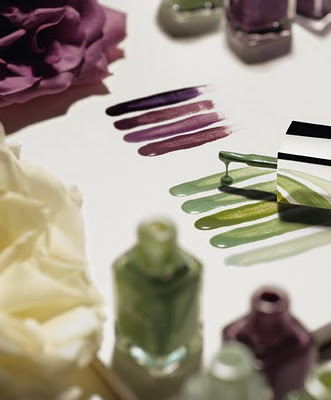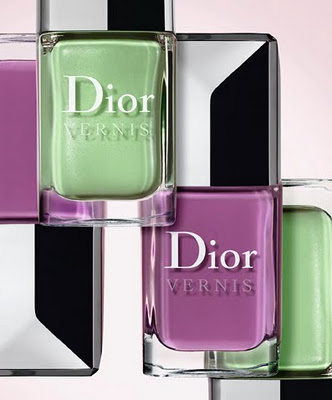 Waterlily (green) and Forget-Me-Not
Rosy Glow works in the same way as those gel blushers that turn a different shade on everyone and rely on the heat of the skin to change colour. The difference here is that a) it's a powder version, and b) it's ridiculously gorgeous.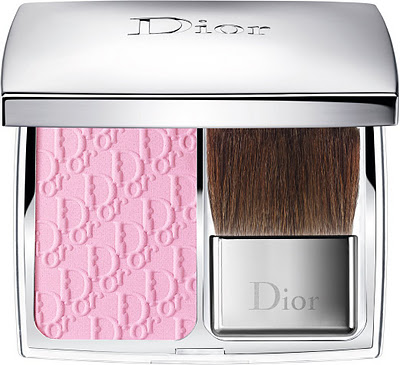 Dior Ultra Addict Gloss comes in three shades for this collection (there are also two new shades of Rouge Dior lipstick and Rouge Serum although it's not clear if the Rouge Serums and glosses are new shades). I'll blog the lipsticks and the 3 Couleur Palettes on another day.



Rose Mondain

Lilas Party

Rose Pretty
There are also some clever heated lash curlers coming out on limited edition, a new fragrance, and new skin care.. all for later posts. 
I could not love this collection more; this is what premium beauty should be about, always offering a beautiful back story, a genuinely exciting product and visually stunning pieces that just make you want the whole damn lot…like NOW! Dior's limited editions are notoriously collectable; I've heard stories in the past of someone putting the last one of a previous collection on hold in a store on the Isle of Wight and travelling over there to get it! That's dedication for you.
Transparency Disclosure
All products are sent to me as samples from brands and agencies unless otherwise stated. Affiliate links may be used. Posts are not affiliate driven.