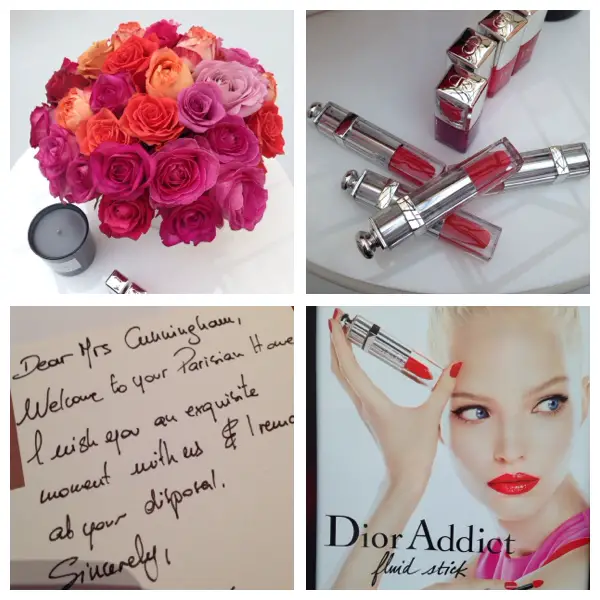 Obviously, we didn't spend the entire 24 hours gazing at beauty (although I think I probably could!), so I thought I'd use my instagrams to give a little outline of what happens when we're not focusing 100% on product. It was a little bit of a stressful start as I only just made the Eurostar – thanks to the Northern Line inexplicably closing.
My companions were the delightful Shini from ParknCube (heart-breakingly stylish) and lovely Ella from LaPetiteEnglaise (22 years old and a force of nature!). The launch was predominantly attended by fashion bloggers so it opened up a whole other world to me! I'm going to be a little bit mean and flag up but not name the blogger that looked at the amazing display of Fluid Sticks and said, "I'm a fashion blogger so I don't know about beauty… are these, like, new or something?" Which might be forgivable had the invitation not specifically stated it was the launch of a new product. I know flight times from the other side of the world are long, but – ya know. There was also another fashion blogger who had people! She brought people with her to deal with luggage and itinerary and goodness knows what else. My eyes were hanging out of my head! I love watching and observing and don't really know anything about the world of fashion blogging so it was a revelation!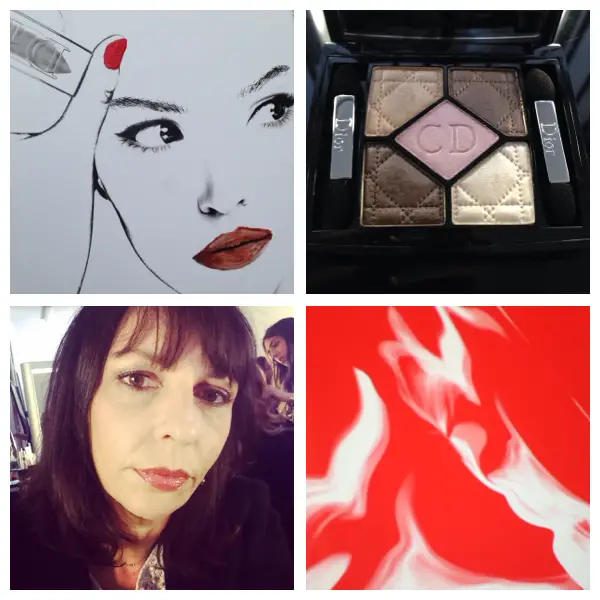 We stayed at the Prince de Galles hotel on Avenue George V which has a beautiful open courtyard right in the middle and we were blessed with the most gorgeous, hot weather and sunshine to have a long lunch before heading over to a small art gallery hired by Dior for the evening. What you see above is my face chart – we were invited to pick out a lip and nail shade we'd like to wear and colour in our charts before having them applied by the make up artist. Violette, Dior's International Make-Up Artist immediately vetoed my lip choice and put a more vibrant shade on – she was right, of course. I'd opted for a very safe nude!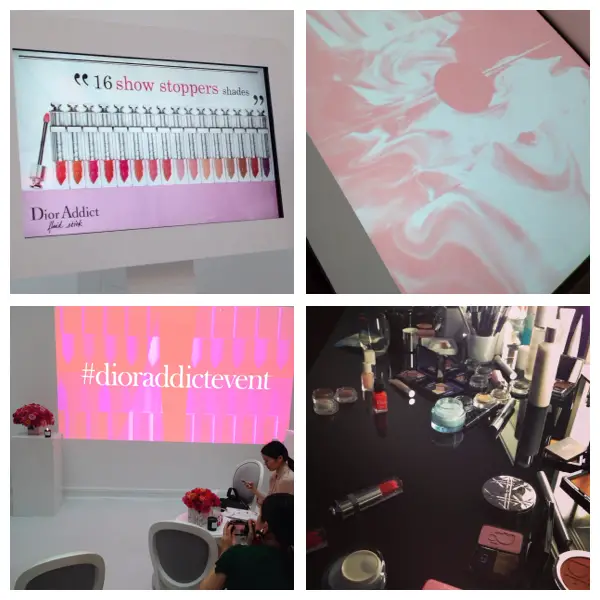 After make-up and photos (I'll show you mine but I don't love it) it was time for the Canape Dinner (French for 'eat before you arrive' ;-)) and wine and general chit chat. I met Dior's new illustrator, JamieLee Reardin: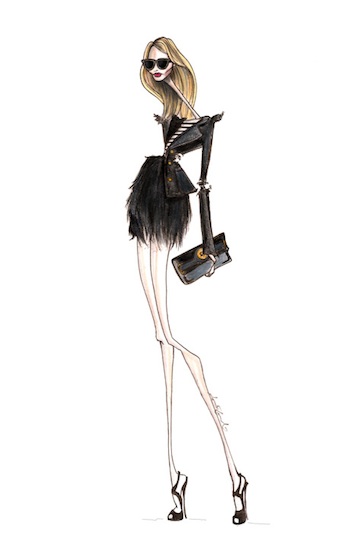 And I can totally see why she was scooped up by Dior. The evening was long and sociable – an incredible art installation downstairs used flowing digital images to capture the most incredible pictures – but I was a bit of a wall flower and didn't do it – I think you need no inhibitions to get the most of that experience and I just clammed up which I regret now. It's beyond impressive that by the end of the evening the photo that I'd had taken by the photographer had already been emailed to me and was waiting in my inbox!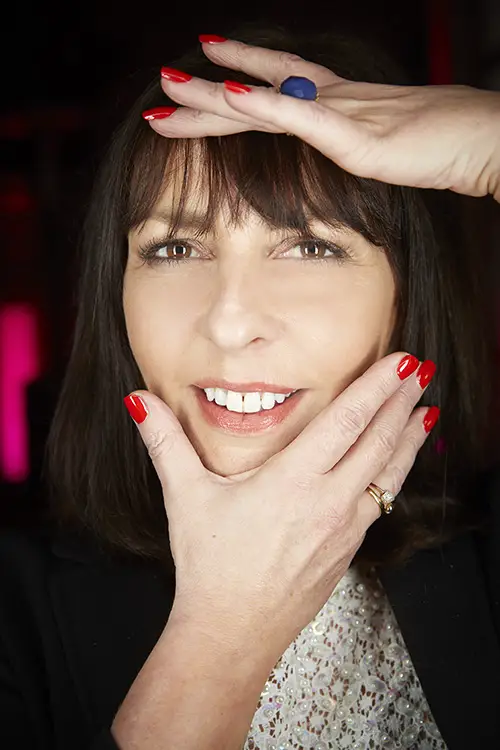 It IS a stellar picture but I don't know why I was asked to do that thing with my hands! However, not looking a gift-horse in the mouth – I don't think I'll ever look that good (for me) again!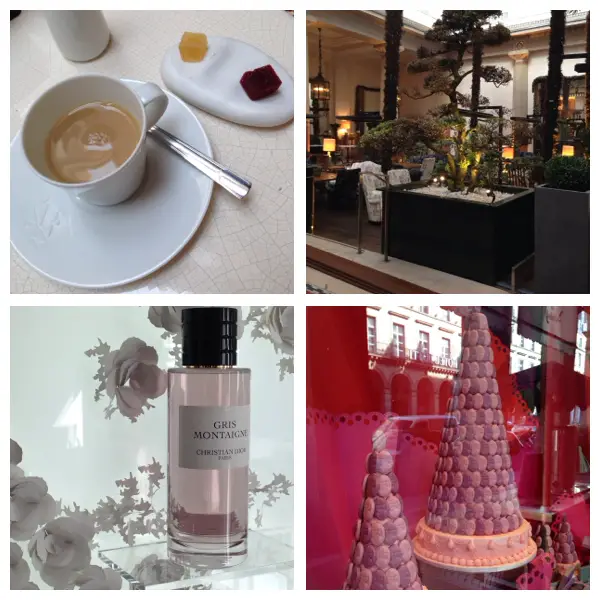 As soon as we got back the hotel we headed out to the courtyard garden for a goodnight drink (cup of tea for me – I know.. I hate myself sometimes!) which lasted far longer than expected because it was so relaxing and lovely chatting with each other (we spent a long time speculating on where that plane can possibly be) that bedtime turned out to be very late indeed!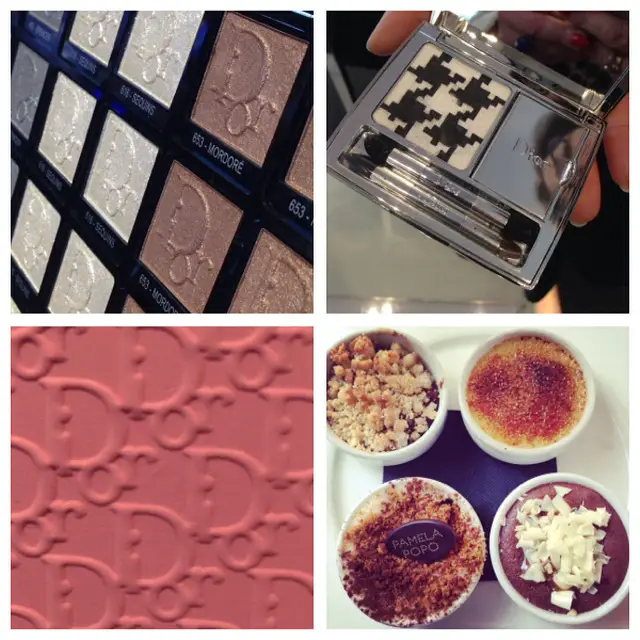 The next morning, after breakfast (of tea and sweets!) Ella had caught the early Eurostar home, Shini was doing some mastery with photography, so our host, Montasar, and I headed to the Dior beauty store (where I bumped into the 'blogger with people' and all her people again). We then bought a scratch card (you never know) and headed off for lunch walking to the Marais district to Pamelo Popo (can highly recommend) where because it was so sunny still, we ate outside. I ordered Cafe Gourmand for pudding – it's supposed to be tiny portions of dessert with your coffee as an alternative to a whole pudding but it was literally like being given four puddings! I managed three.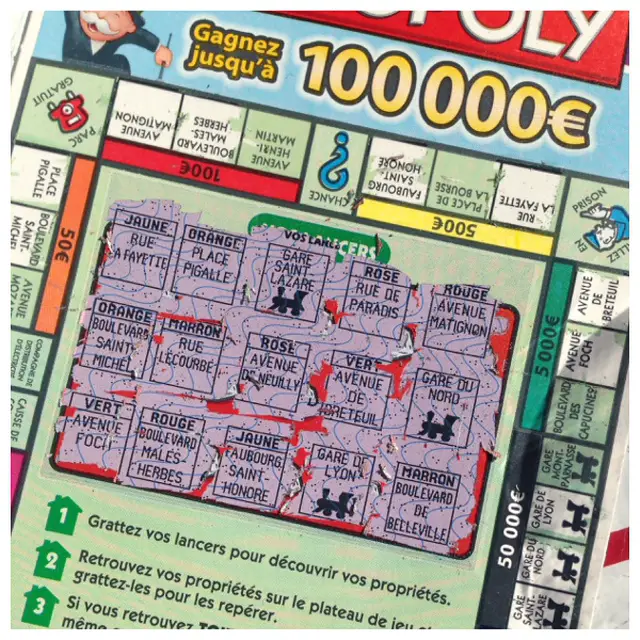 And, to add to the pleasures – I won EU5 on my scratch card (which cost EU5 but we'll ignore that!). It was such a lovely trip – I love seeing new products and innovations (there are more to come – I'll leave you with that teaser) and when I wonder quite what the point of trips is (which I do, sometimes) this is a good reminder that brand immersion is an essential part of understanding the DNA of the brand. I met the product innovators, the marketers, the experts and the global PRs – the team that makes new products happen – and when you realise they're people like you and me being creative and good at what they do it brings you closer to the brand as a whole. It stops being just a brand and starts to be the people that build it. I'll leave you with one last piccy of me, Ella and Montasar, because I love it, even if I do look like their mum!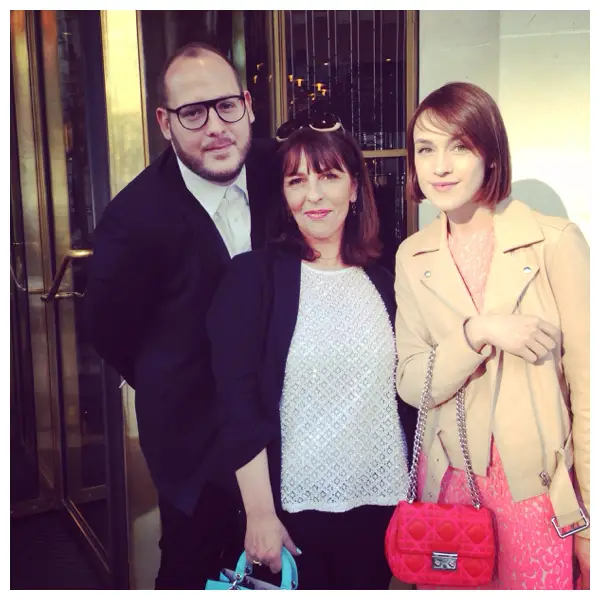 Transparency Disclosure
All products are sent to me as samples from brands and agencies unless otherwise stated. Affiliate links may be used. Posts are not affiliate driven.