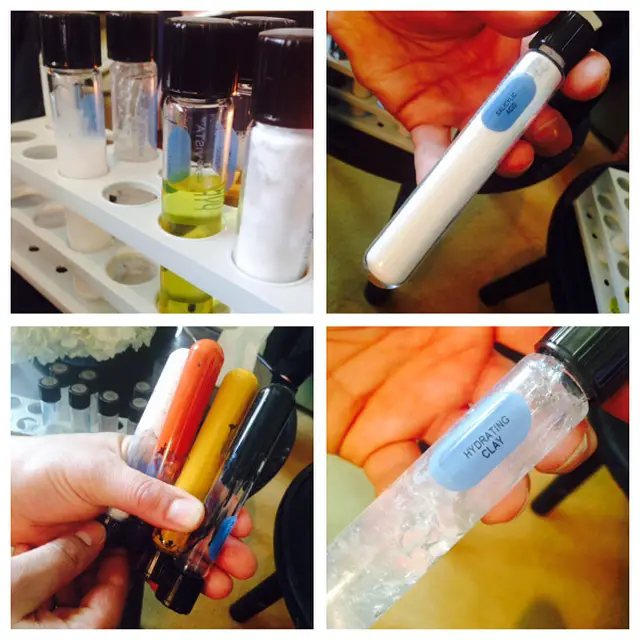 It's often the ones you least expect to enjoy that turn out to be best when it comes to beauty launches. Not only did I get to meet Vic Casale (of the original team of creators of MAC back in the day) who is the Cover FX Founder and chief formulator, but I found the holy grail primer as well.
Vic brought along a selection of test tubes that show the ingredients that go into their newest product, a BB Gel that's suitable for oily/normal skin types. It contains anti-blemish ingredients, and interestingly, far from it being anything complicated that was found to be most efficient in dealing with spots, it is thyme oil that's the main spot-busting action in this product. It also contains plenty of moisturiser, but it's oil free – just what oily and blemish prone skin needs.
In Vic's test tubes (interesting, apparently, trying to get those through customs) above – the coloured ones – is iron oxide which forms the basis for all foundation shades. I can't believe black is there! Vic doesn't formulate with talc, instead he uses mica.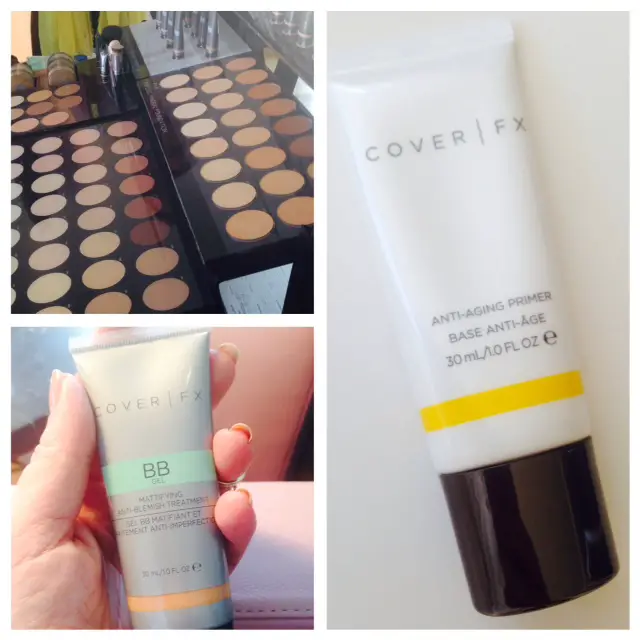 In the past, I've found Cover FX a little drying, so when it came to having my make-up applied, I wasn't all that keen – however, make-up artist Florrie White somehow managed to do my whole face and kept my attention completely by using the Cover FX Anti-aging Primer. It's a little like a blur cream only without the silicone heavy feeling; it does have slip, like blur creams but it's a far more luxurious texture and feel on the skin than anything else I've tried. It actually makes your skin feel incredibly soft, and gives it a dewy backdrop on which to apply your make up. My skin isn't oily or blemish prone so the BB Gel isn't for me, but I am sold, sold, sold on the Anti-ageing Primer (apparently, it's Sephora's best selling primer). It's £29 HERE.
We had something of a debate on whether it was really necessary to flag up that Cover FX is gluten free. Lots of brands do this and to use Vic's phrase, it's like saying 'I have a boat with no tyres'. Flagging up what's NOT in a product is often just marketing speak, because it would never have been in that particular product in the first place. However, Vic is adamant that Gluten Free beauty is a thing – he works with twenty dermatologists and in a few cases, they've come across people who cannot use any wheat derived products on their skin. Wheat and oats often crop up in beauty products as an ingredient so it's something you might want to look out for if you are gluten intolerant. It doesn't seem that the BB has launched yet, so I'll flag up when it does.
There are a couple of other products from Cover FX that are proving to be absolute gems, so I'd do another post on them tomorrow.
Transparency Disclosure
All products are sent to me as samples from brands and agencies unless otherwise stated. Affiliate links may be used. Posts are not affiliate driven.