I'm on the home-run. Three days here is hardcore – the sheer enormity of the place means that we are walking miles and miles a day.
Our little blogger home is like a goldfish bowl, situated near the entrance and on a main thoroughfare. As soon as we sit down and start to work on our blogs, people begin wandering in to ask directions or for information. I have a smattering of Italian but not enough to direct them to Hall 30. I don't even know where Hall 30 is!

This is the last day and it is completely rammed – to the point that it is almost impossible to talk to brands. We've found one or two cool things in the few places that were quietish, but as you'll see from the pictures, it's a challenge even moving in the Halls, never mind making it to a stand.
The places I've found the most fascinating things have been in the packaging sections: just to see what can be done and how beautiful things can look. Actually, it occurs to me how we get away with the hum-drum stuff we do in the UK when, with so many innovations and technologies there is no need for anything to look boring, ever.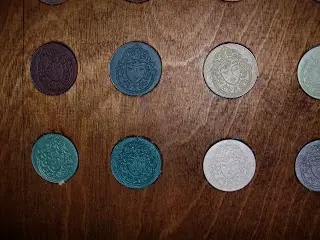 Polish Brand Madam L'Ombre. Bad name, beautiful make up (reminds me of Versace).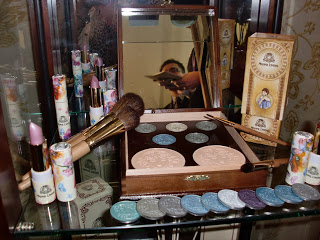 Madam L'Ombre: the idea is to create your own bespoke box and change shades as and when.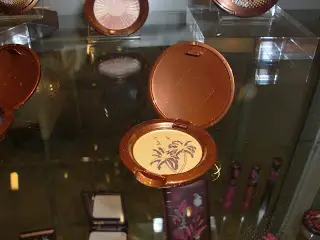 Cool overspraying from Korea.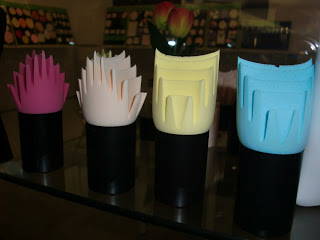 The future of foundation application?
I loved this stand that makes tiny samplers of everything in every conceivable shape and hue.
The next brand that I saw was Fiolantina from Poland who have developed a way of suspending the active ingredients in skincare in beautiful patterns and designs into a holding moisture gel. We've seen this technology in a less sophisticated from in the UK already, but the way they're making these products look is incredible. 
Another beautiful brand we spotted is The Lab Room, from Spain. Simple, clean designs with a splash of pretty detailing and truly lovely scents from natural sources. Although the skin care is gorgeous, I loved the Seven Scents library most; fragrances such as tuberose, magnolia, jasmin and amaryllis come in roll on format and can be mixed and blended on the skin for a bespoke, how-the-mood-takes-you option. I'll be amazed if the range doesn't make it to UK shores.
There is representation from some of the big brands here – MUFE for one were doing their thing with this fabulous body art.
And, everyone knows I love a nail sticker so I couldn't resist buying these sets! 
So, tomorrow it is home again… I've lived in my Fitflops for the past three days: the very thought of putting on heels is scary! My legs are aching even with flat shoes, so as a final word, kudos to one of my new Italian blog friends, Martina from  http://www.pianetadonna.it/bellezza/unghie/  who wore these ALL day.
Transparency Disclosure
All products are sent to me as samples from brands and agencies unless otherwise stated. Affiliate links may be used. Posts are not affiliate driven.