Berocca is my friend! You really need a serious amount of stamina for this event – I'm actually wondering if I'll be able to move at all tomorrow. Lastnight we ended up an international packager's prize giving dinner.. all a bit confusing as the entire room (of over 100 people) had to individual stand up and say who they were. Kind of awkward moment as we announced we were bloggers and uh, nothing to do with packaging. There's definitely a different attitude to crowd control – while the prizes were being given out the whole ceremony was drawn to a halt while we were properly told off for talking and being disrespectful. Oops!


So another early start today, and while we kicked off with nails, our plans were easily diverted to other areas – basically you have to walk through one hall to get to another and on it goes, so that's how the distractions happen. Some of the brands are really very blogger friendly, others not so. They either just don't 'get it' or are suspicious. Megan, who blogs for www.dailymakeover.com pulls in 3 million viewers a month, so I don't really think they realise what they're turning away! It was lovely to bump into a couple of PR friends, and also to Deborah Lippmann again.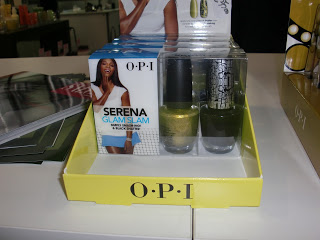 Serena Williams/OPI Collaboration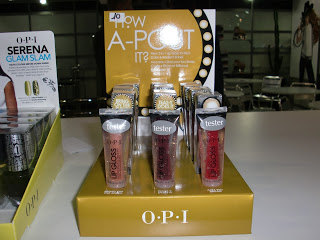 Who Knew? OPI Lipgloss
Dreaming of OPI!
The guy at the OPI stand (Italian distributor) was really friendly, spent a lot of time with us and gave us the chance to really look at everything OPI has to offer all at once. A little bird whispered that there *might* be a gold shatter planned for 2012, and again there are rumours that OPI is working on a non-salon long-last polish that will last for 3 weeks. Bring it on. 


Yep, we all recoiled. Eww. Kids with false nails and mascara. All kinds of wrong.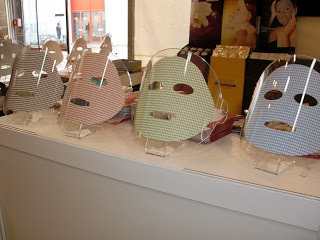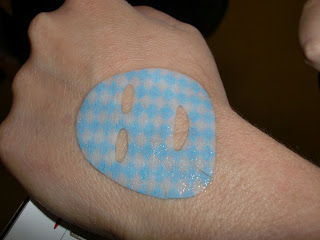 We loved this brand from Taiwan; the T.T. Mask, and especially the little sample masks they had so we could try the product on our hands. What's interesting about this is that the colours on the mask are actually product, so the green is tea tree for problem skin, the blue is seaweed extracts, black is bamboo charcoal for detoxifying and drawing impurities from the skin, and finally the pink mask is mix of minerals to revitalise and brighten.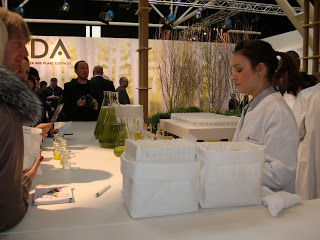 Next, we stopped back at the Davines stand where all kinds of mayhem was taking place. They'd decided to offer travel size shampoos free of charge and each customer could choose their fragrance from a selection. However, with only one chemist (and apparantly it is only chemists that can stir the pot (?)) on our side of the counter, and each pot needing a time consuming stir, the whole goodwill gesture was quickly being replaced by impatience and frustration. Nice idea, but…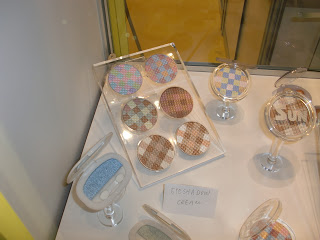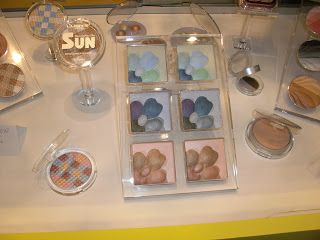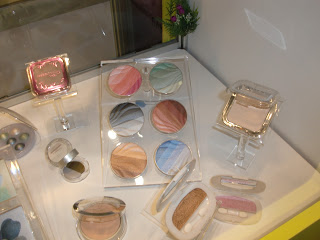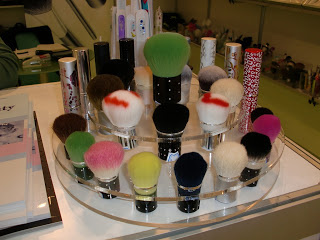 Above are pictures of make up with different textures and effects.. I fell a little bit in love with the coloured brushes, too. 
A selection of patterned hairpieces…I loved these purely because I've never seen anything like them.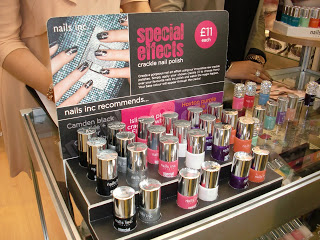 Above, a sneak preview of the new crackle polishes coming up from Nails Inc.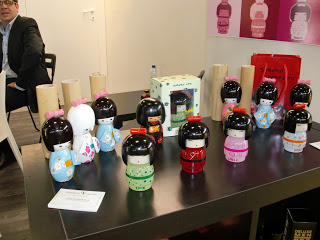 We spotted these absolutely sweet little fragrance bottles. They're adorable!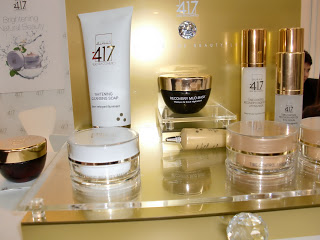 The above brand is from Israel and is called Minus -147 Dead Sea Cosmetics. Although it's impossible to show in a picture, the Recovery Mud Mask is really something special. You apply it to the skin, leave it to work it's magic a while and then once it's done you take it off with a magnet. The mud minerals in the mask disappear onto the magnet and your skin is left completely clean with only a light coat of essential oils and chamomile flower oil, borage seed oil, evening primrose oil and Vitamins A and B. My skin felt intensely soft afterwards. It definitely has the wow factor and is apparantly either in or coming to Debenhams. You have to see it to believe what it does, and the actuall product, aside from the tricks, is beautiful. Hope the buyers are onto this one. 
Finally, here's a pic for all NYX fans!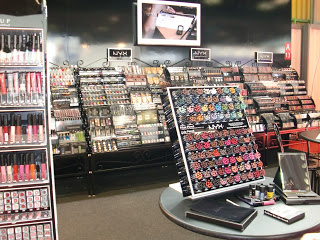 Transparency Disclosure
All products are sent to me as samples from brands and agencies unless otherwise stated. Affiliate links may be used. Posts are not affiliate driven.