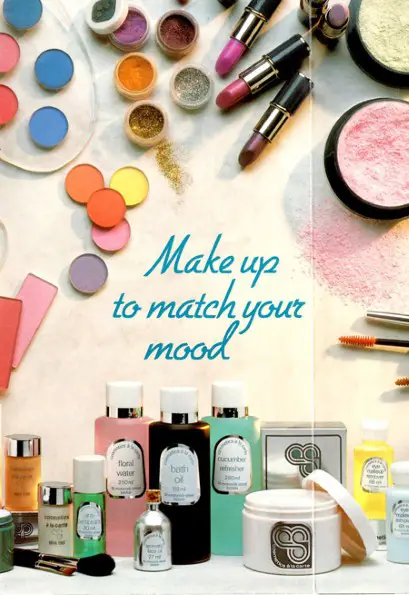 So, another beauty exhibition is afoot. I absolutely loved the Revlon one and I've a feeling this one will be equally amazing. Not least because it's curated by Ryan Lanji (Nailphilia) and oh my, that is a head bursting with fresh beauty ideas. I love his aesthetic and he's actually a very genuine person too who takes immense time to research and understand what beauty means and how beauty products take their place in our world, past and present. He's certainly a name to watch.
Right, enough fan-girling – on to the exhibition. If you don't know about Cosmetics a la Carte, it's the place to go when you cannot find the perfect match foundation, nobody sells *that* lipstick colour that is so perfect for you and your cheeks need a very specific peachy shade to really glow. They'll make it for you. And, what's more, they'll make it in their Battersea laboratory. Battersea, really! Cosmetics a la Carte products have graced the faces of Kate Moss, Elizabeth Taylor and Lady Gaga to name but a few. In a totally fashion forward move, Princess Diana had a nude lipstick created just for her, while Grace Jones commissioned a foundation at a time when foundation for black skin was virtually impossible to find.
Cosmetics a la Carte is now 40 years old and what a journey! I remember being madly, madly under pressure to get a feature completed – it was one of those really silly ones where the names had to be appropriate (super pedantic editor) and I cannot remember for the life of me what the theme was, but for argument's sake, let's say Spring Colours – and there was just no clangingly obvious (which was what was required – seriously) spring themed lipstick. I explained my dilemma (this was back in the day – at least ten years – so you can't sue me now!) to them and they agreed to add a name for the sake of my feature to the particular lipstick shade which only had a number. There was no harm done to anyone – same lipstick, but had a name for a while instead of just a number – and I was just beside myself with gratitude. They totally saved the day. Whew! So, I have very fond thoughts of Cosmetics a la Carte in general.
So if you want to see their journey across the 40 years, the exhibition runs from 21st to 26th May at The Redchurch Gallery, 50 Redchurch St, London, E2 7DP. Definitely one for a girly night out with very good reason to keep the conversation ALL about lipstick ALL evening!
Transparency Disclosure
All products are sent to me as samples from brands and agencies unless otherwise stated. Affiliate links may be used. Posts are not affiliate driven.