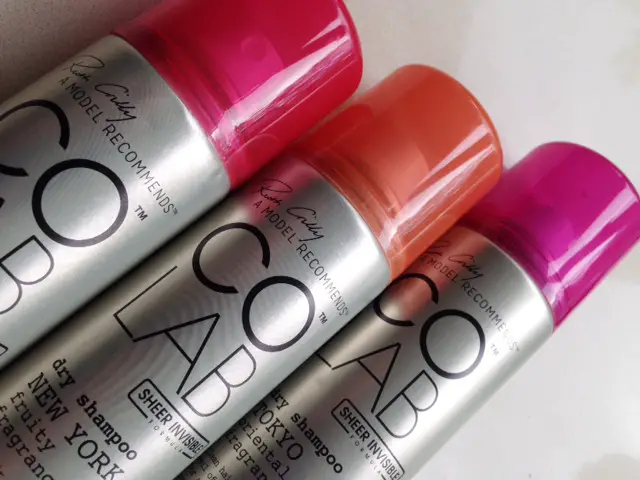 I've now had a chance to try the whole of the CoLab Dry Shampoo range – there's no two ways around this one: they're the best I've ever used. When they arrived I had a couple of friends over so we all had a try – what you see above is what I have left! Neither of my friends could bear to be parted with theirs….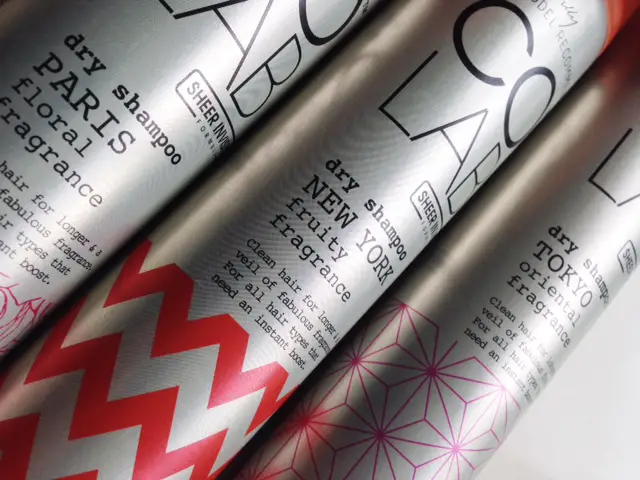 I'm not a huge user of dry shampoo, but one area that it comes in really handy is for my fringe – I often use skin oils at night and unless you pin your fringe back, inevitably a little gets onto the hair. As I've discovered to my cost, if you do pin your fringe back, the result is looking like I spent the night plugged into an electric socket. So a quick spritz of dry shampoo is my fringe's saving grace!
CoLab Dry Shampoo, created with Ruth Crilly, from www.amodelrecommends.com, makes a big claim of no residue and it's true. There's nothing; it's quite an achievement to get a product that delivers on claims but still works to do the job. I can see if you get oily roots that this is a time-saving solution that's a bit of a game changer – especially at £3.50 for 200ml. CoLab is scented for cities around the world – I suspected Rio would be my favourite, and it is. It's a juicy and tropical scent that's incredibly pleasant and something that you might more expect in a body spritz. Crucially, the scent doesn't hang around forever. I guess that's the optimum result – a fragranced product that is lovely to use at the time but that won't interfere with your fragrance all day long. Result!
I well understand the nerves and anxieties around bringing out a beauty product – I've been wearing my scared-face for months prior to my M&S range launching – so it's huge kudos to Ruth for finding a gap in a crowded beauty market and making the very best thing to put in it. You can find it HERE. 
Transparency Disclosure
All products are sent to me as samples from brands and agencies unless otherwise stated. Affiliate links may be used. Posts are not affiliate driven.