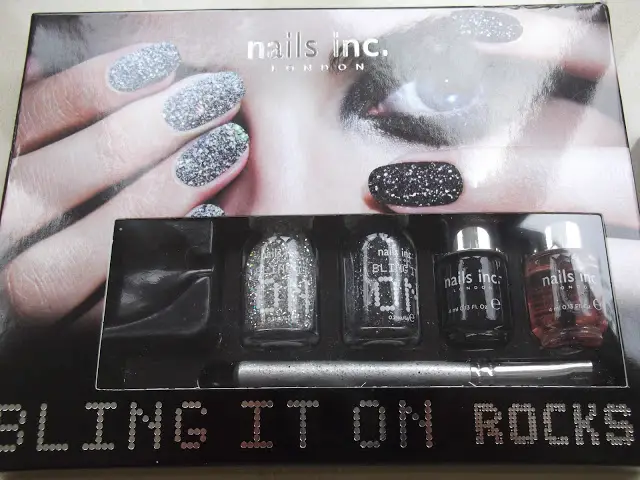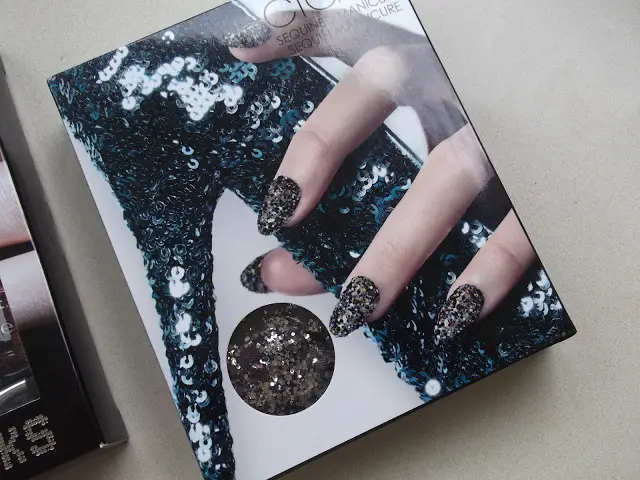 Call me picky but the first thing I notice when comparing Ciate Sequin Manicure with Nails Inc Bling It On is the packaging pictures.. a close up of Nails Inc reveals that someone could have done with some hand cream before the pictures were taken! It's one instance where air-brushing might have been a good thing: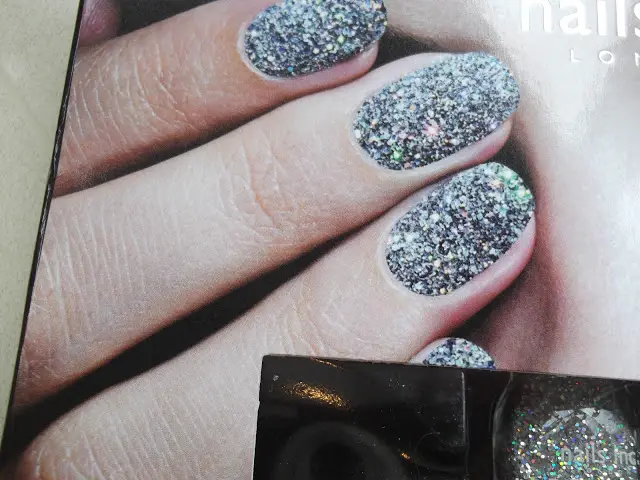 First up, they're both going to leave a trail of glitter no matter what, but both packs include a little brush that you can use to sweep off excess and sweep up with afterwards. The Ciate internal packaging is definitely better – although there is less in the set, it's more compact and sturdy, plus Ciate comes with a full plastic lid so if you did your mani over that, you'd catch all the glitter. The Nails Inc Set has a small plastic holder with a narrowed end so you can pour excess back, however, the glitter particles are so fine they don't really want to leave so you will need to rinse or wipe it even after tipping back the excess.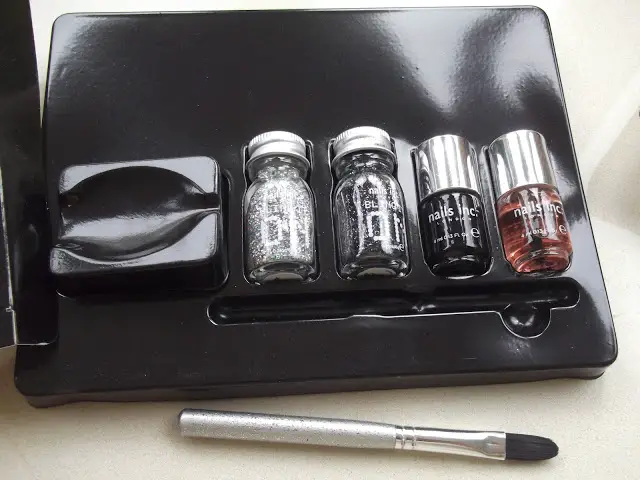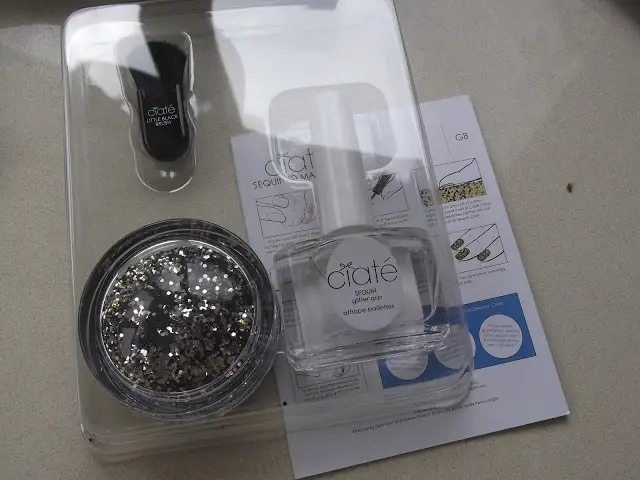 Both sets require you to paint a first coat and dip your nail into the glitter – with Ciate it is straight into the sequin pot, and with Nails Inc you tip into the holder and then dip.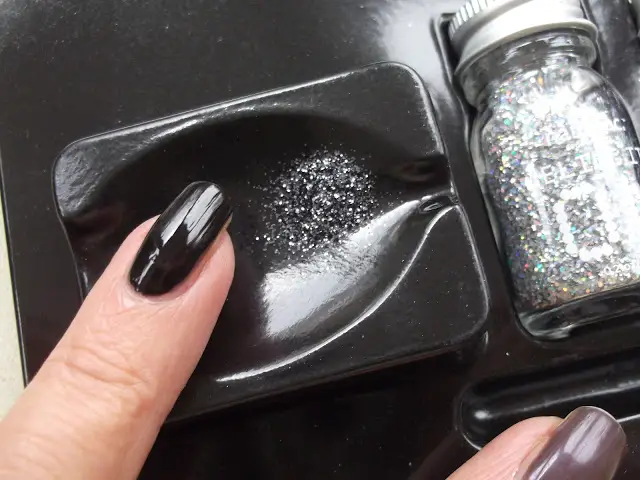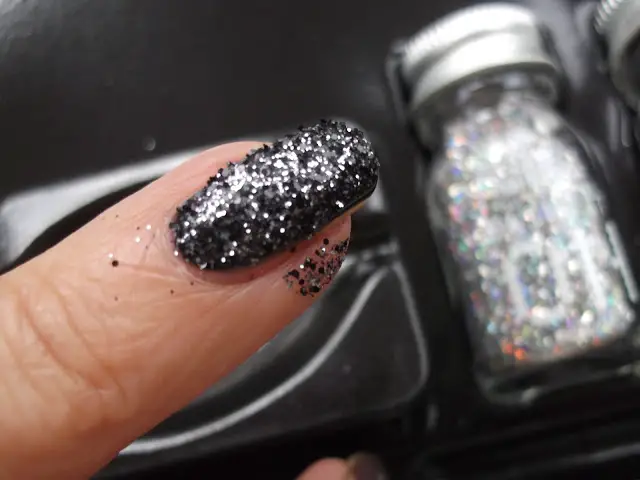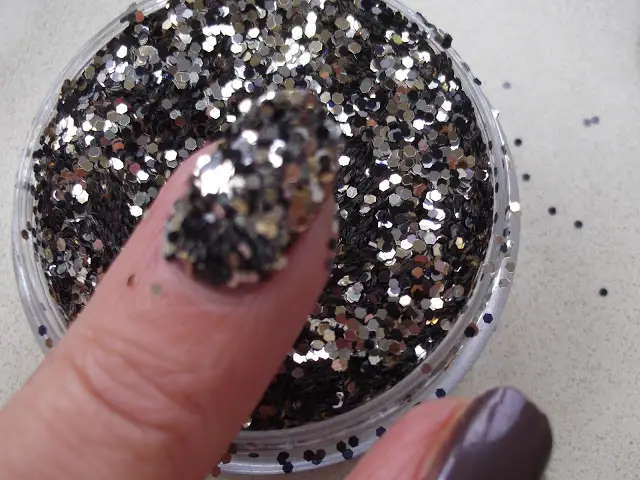 Nails Inc is initially far more tidy – in fact when I opened the Ciate glitter pot there was glitter everywhere already despite it having an internal lid.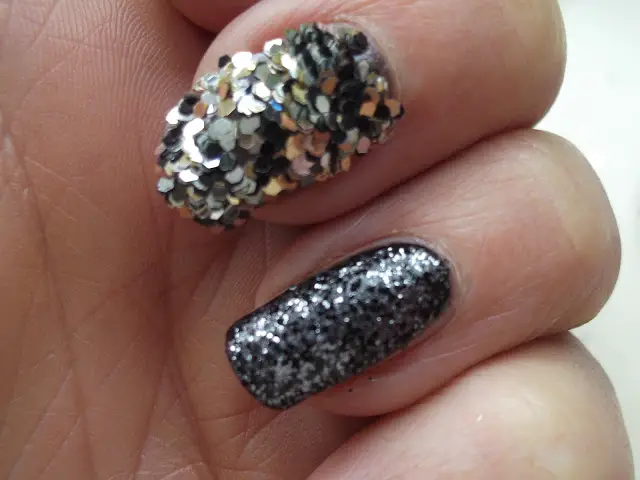 The finished result is impressive for both – on the one hand I love the showiness of Ciate (which does take at least 15 minutes to dry) but also like the delicateness of the Nails Inc. However, you would be very hard pushed to re-create the Ciate nails with nail polish because of the layering fish-scale look that can only be achieved by dipping and random pick-up, but with the Nails Inc look, I'm not sure anyone would think you had done anything other than apply sparkly nail polish. 
Overall, in terms of packaging, care and quality, it is Ciate that wins it for me, but the Nails Inc look is easier to wear and is more subtly elegant… wear it with a black dress and you won't need any jewels because it twinkles and sparkles so prettily. Longevity wise.. it's Nails Inc as a clear winner; Ciate is a one-night only event.
Transparency Disclosure
All products are sent to me as samples from brands and agencies unless otherwise stated. Affiliate links may be used. Posts are not affiliate driven.