Regular readers of BBB are probably aware of the phenomenon that is Christmas In July. For those you aren't familiar, it is a series of days where beauty brands (and homeware etc) show their wares for Christmas. It has to be done in July so that the long lead magazines which are being worked on now, or in the next month or so, can also show the Christmas wares. It's always great fun but involves a lot of walking from event to event – thankfully, so far, I haven't been offered a mince pie but it's really odd walking into venues that smell of pine trees and spices and are decked out in baubles and Christmas trees. So, there are lots of amazing new things coming up which I'm just going to touch on very briefly as there is plenty of time ahead to look at them properly. 
I started off at Superdrug and finally got my own manicure in the FashionistA Magnetic Polish which I must say looks much, much better in real life than a picture. It kind of looks like a sprayed effect – and the reason, I think, that the nails in the first post I did looked so odd was because you can use the magnet to create a chevron effect – I don't have that effect on my nails so see what you think of these: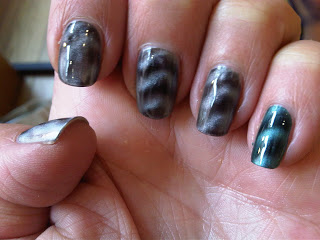 Magnetic Nail Polish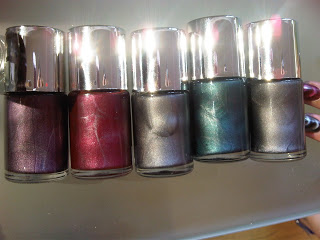 The initial colour range..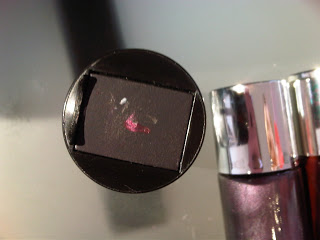 The magnet, which sits on or in the lid.
But it wasn't all about the nails. There's a brand new range for all those who fancy dazzling up your vajayjay (sorry, I can't think of another way to say it) and yes, it's from The Only Way Is Essex who are branding like crazy. Superdrug are taking the heart shape (which on the press day they were discretely referring to as *body art*) but I tried a black star in Swarovski crystals – on my wrist! It's very simple to apply and looks really effective. I liked these a lot although personally they won't be stuck anywhere below the waist line.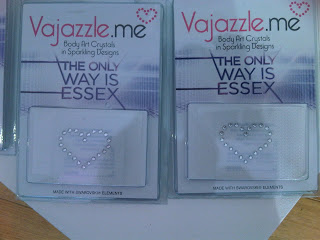 The Only Way Is Essex Vajazzle Set
Black Swarovski *Body Art*
 
 
 
Then, we had a look at a new brush range – I picked up some tips about brushes that I didn't know already, namely that if the top of the brush is totally flat that means it has been machine trimmed, but if it looks like the one below with a nicely rounded top, it has been hand cut and apparently picks up and distributes colour much more effectively. I must admit, these were beautifully soft brushes that I'd use in a heartbeat. 
Pro Collection Brush Range with prices starting at £4.99
 
 
Then it was on to the fun stuff – I loved these little Love Heart lip balms, and the Man-Flu set made me laugh.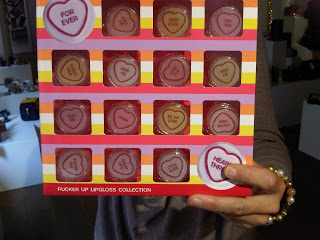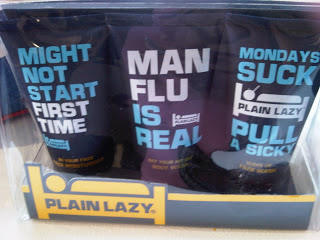 By no means last, but this would be the longest post in the world if I did everything, is the Studio Line – a range of beauty look books (with product), the best of which I think is the Lash Stash £12.99, containing four pairs of hand made false lashes. Interestingly – or shockingly – in the course of research, the company that makes them ran some focus groups and discovered that it's all about the glue, so they've really focussed on making a good glue, BUT during the research stage, they discovered that crappy glue is such an issue that some girls had been using Superglue to put their lashes on. Eek.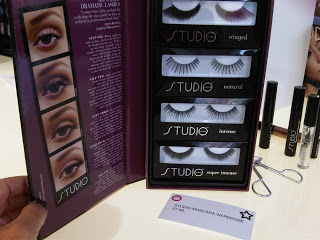 Studio Lash Stash
Finally, finally, a little bit of cheekiness – this new shower range looks an awwwwful lot like another well-known shower range.. so there's nothing Original about it!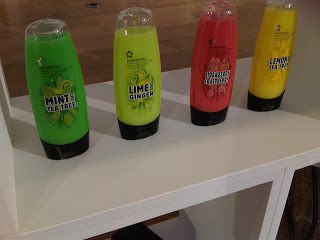 Shower Gels, £1.35 each.
Transparency Disclosure
All products are sent to me as samples from brands and agencies unless otherwise stated. Affiliate links may be used. Posts are not affiliate driven.