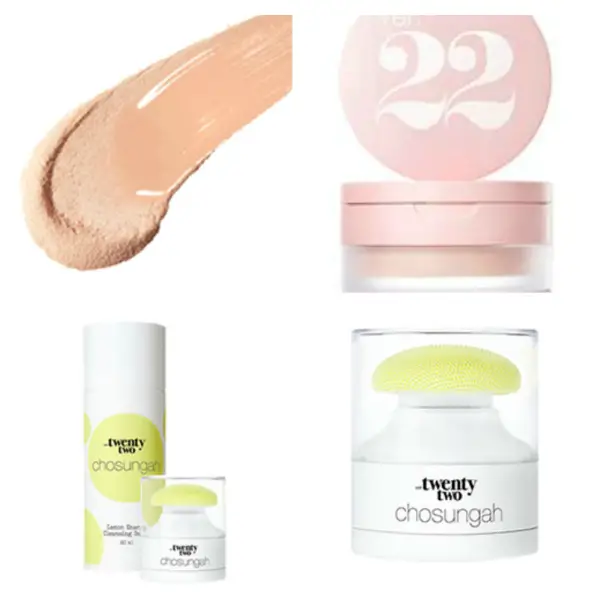 One of the brands I've been watching for quite some time is Chosungah22 – an amazing Korean brand that's at the forefront of new trends in beauty that I am almost certain (going out on a limb, here) will translate to the UK market in the not too distant future. First up, is the dry-to-wet powder: I know this is coming – I've had a very sneaky preview but can't say who or when – and it's phenomenal. I had the same reaction of disbelief when I tried this as you might when you see a mind-blowing magic trick. Jaw dropping! It looks like normal powder but when you touch it, it literally turns to liquid. This is going to make some incredible make-up.
Secondly, the cleansing sponge that you see in the picture above. I'm slightly in the dark (need to brush up on my Korean!) but the cleaning device is battery operated – you apply the cleansing product and then buff it into your skin while the sponge rotates – or oscillates – so you get a really thorough clean. It's kind of Clarisonic technology but a spongy high-street – and affordable – version.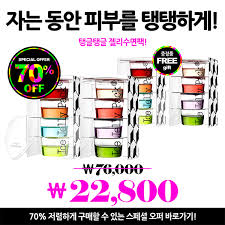 Lastly, although I could literally go on about this range forever because there are some beyond-amazing things, the Ice Jelly Packs. Basically, a hot weather, cooling, over-night mask in a bouncy jelly format (look out for 'bouncy' shape-memory technology as a new trend, as well) it lowers skin temperature by 2 degrees and uses wine, fruit and almond extracts to nourish the skin. I'm not sure how practical this is to sleep in but I'm assuming that it doesn't sit like jelly on the face all night, but instead, gradually infuses into the skin.
Chosungah22 is also using some pretty stellar ingredients – a lot from superfoods. The name – Chosungah – belongs to Korean Make Up Artist, Chosungah; MAC fans might remember that she had a CHOCHO lipstick with them and she is the first Korean make up artist to collaborate with MAC.
Phenomenal brand, phenomenal range – I want all of it! Do check out the site HERE.
Transparency Disclosure
All products are sent to me as samples from brands and agencies unless otherwise stated. Affiliate links may be used. Posts are not affiliate driven.