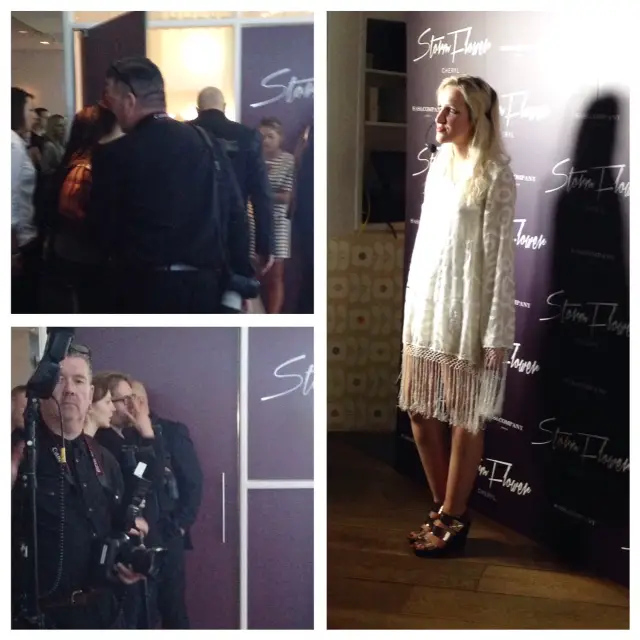 When celebville hits town, there is so much preparation to do – even last minute like the stand-in Cheryl for lighting checks above. The Cheryl Stormflower launch was shrowded in secrecy – not one leaked picture or details – and still, some of Cheryl's fans used their spidey senses and knew where and when she'd be! I didn't even know til a few days ago. Anyway, they were so friendly and chatty and waited a long old time for Cheryl's arrival on the hottest, most uncomfortable London evening of the year.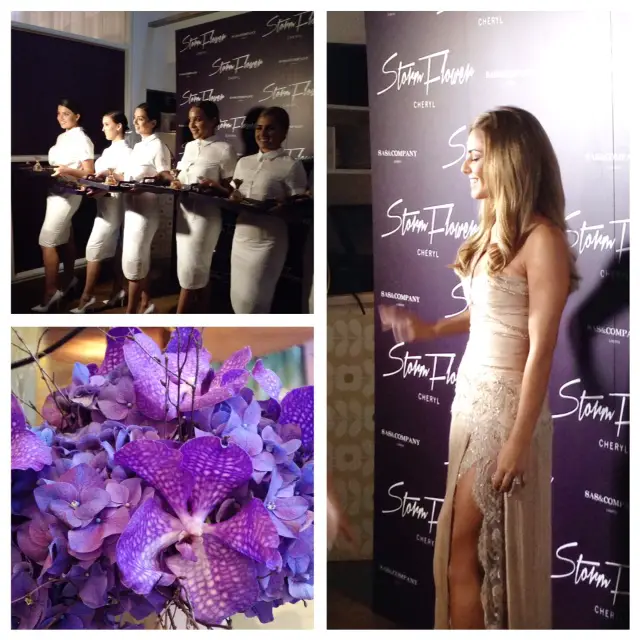 When Cheryl arrived to launch her new fragrance, I was so surprised at how tiny she is. She's like a flower fairy – absolutely petite. Of course, she was immaculate – beautiful dress, beautiful make-up, smiley and relaxed. If I compare it to the Kim Kardashian fragrance launch – it was a whole different vibe.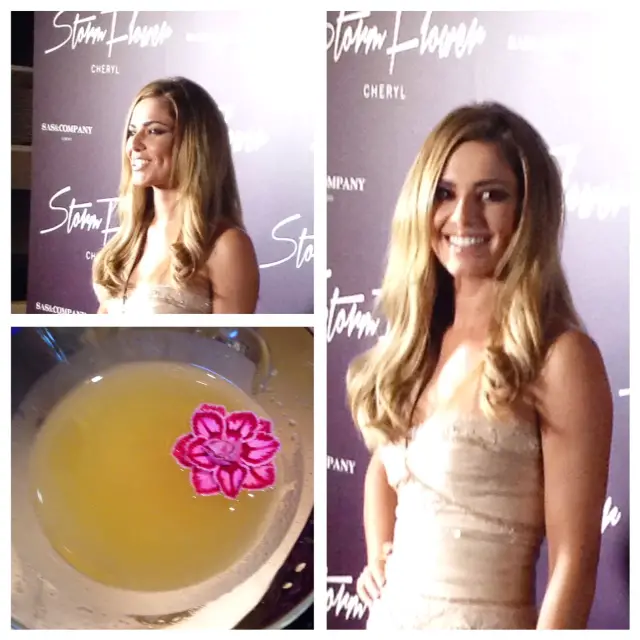 So, if you're a regular reader of BBB, you'll know I'm not in the least interested in celebrities but Cheryl looked directly at me, did the most beautiful smile – and I actually got a shiver. Whatever 'it' is, she has 'it'.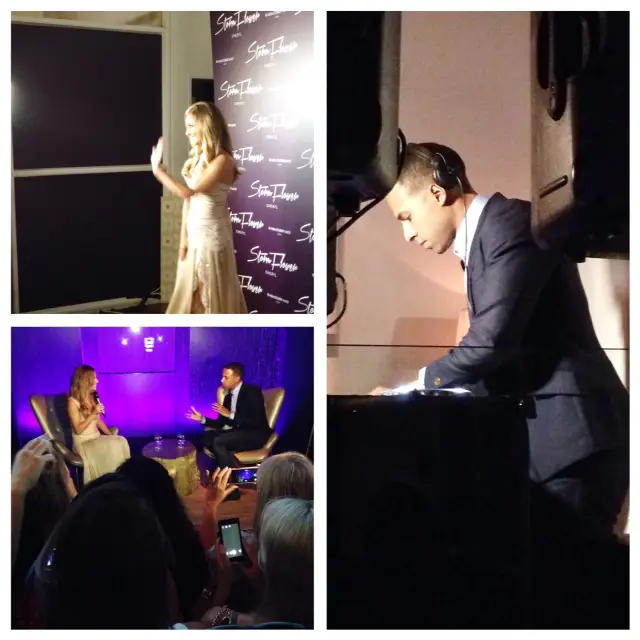 Marvin did a quick interview with Cheryl about Stormflower – it was really relaxed – she said all the usual things (totally involved, etc) but they had a good chemistry and it didn't feel all that celeby in the end.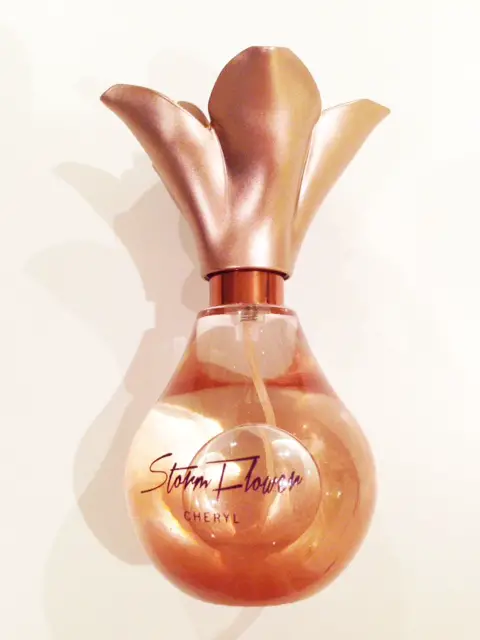 So, finally, here's StormFlower in its rose gold packaging. It's a fruity-floral that's suprisingly clean and fresh smelling. The intitial spray is quite heavily fruity, but the dry down is very wearable – it doesn't wear you, I suppose I am trying to say. The blurb says that it contains vanilla (not heavy), white musk, sandalwood, mandarin and nectarine, freesia and peach blossom. I would have to say it's a pretty scent – it won't rock the fragrance world but it's right for its audience I think and a very welcome change from the usual youth market fragrances that smell of boiled toffee and roses.
There were plenty of flower shaped fragrance spills spritzed with StormFlower so I pocketed lots of them and gave them to Cheryl's fans on the way out – I'm not sure why this isn't done as standard – they were waiting in boiling heat for such a long time so it seems such a small thing to do; and I only learned to do it at the Kim Kardashian fragrance launch when I accidentally had some extras and gave them away there and they were just so pleased to smell the scent. Not that I'm at many celebrity fragrance launches, but if I am I always do it.
I'm also wondering if the bottles had to be re-done in light of Cheryl's secret wedding. Imagine the panic!
Transparency Disclosure
All products are sent to me as samples from brands and agencies unless otherwise stated. Affiliate links may be used. Posts are not affiliate driven.