Charlotte Tilbury K.I.S.S.I.N.G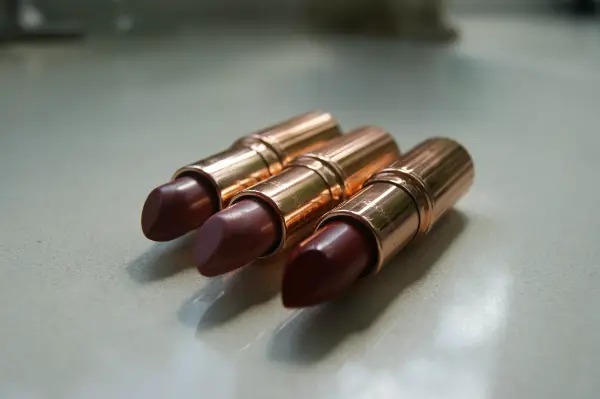 It's rather ingenious that the ingredient, Bixa orellana, has been used for these K.I.S.S.I.N.G lipsticks. Commonly known as 'the lipstick tree' and native to the Amazon Rainforest, it's more usually found in food as a natural alternative to synthetic colouring.
K.I.S.S.I.N.G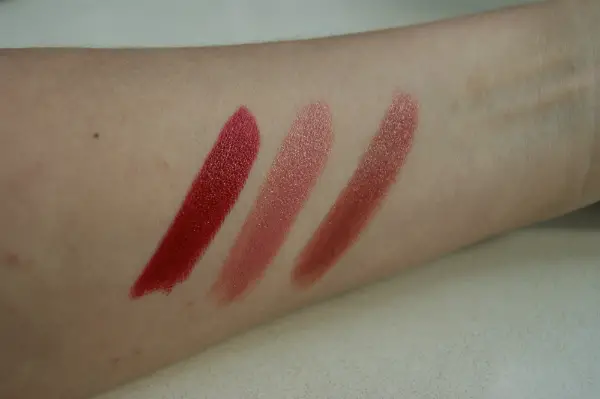 It's a genius move to be the first to put it into its beauty namesake. Once again, a thousand brands do a head-desk – why didn't they think of it?!
From the bottom to the top on the swatch they are So Marilyn, Bitch Perfect and Stone Roses. They're £23 each and come in ten shades so far that are made to suit all tones.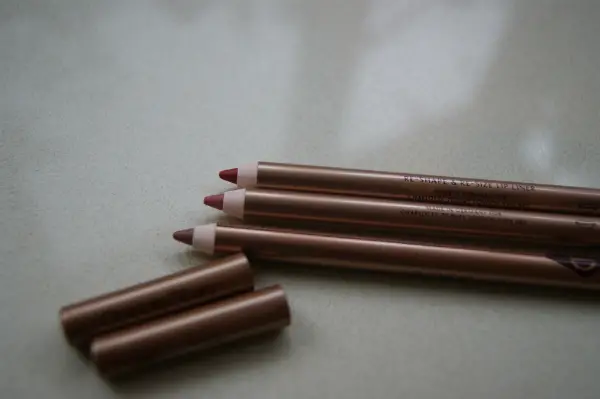 I haven't used a lip pencil for years, but suddenly they look rather useful again! Lip Cheat (£16) allows you to reshape and resize your lips and are in perfect harmony, colour wise, with the K.I.S.S.I.N.G Lipsticks.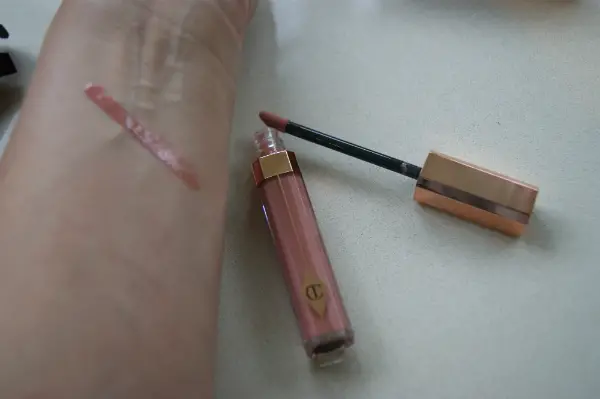 Well, yum, basically. I love gloss and I love nude gloss so this shade, Seduction, from the line up of ten Lip Lustres (£17) is bang on perfect.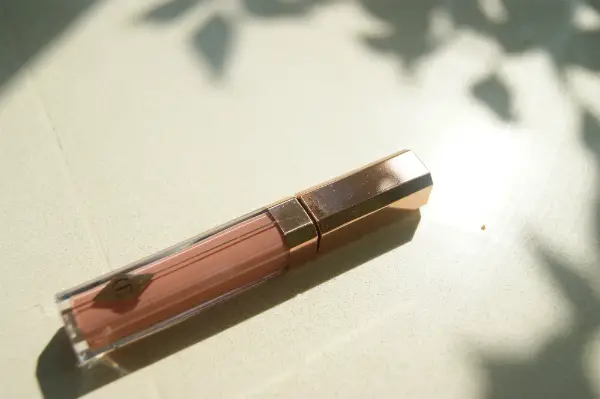 I wore this yesterday – the claim is that the colour stays put for six hours; I have to say that's not my finding, but in its defence if you are a seasoned lip gloss wearer, re-applying is part of the deal.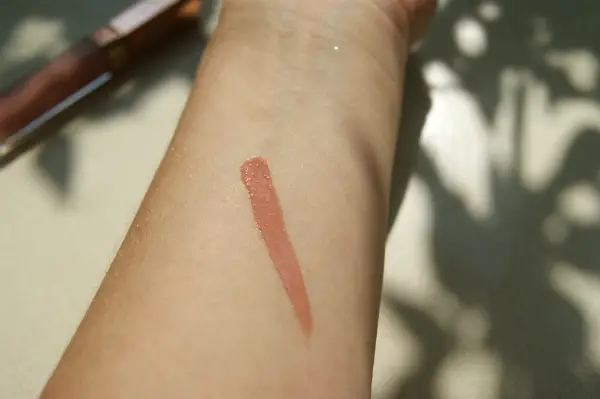 You will need to re-apply less often than usual because it is a lacquer – a lipstick/gloss hybrid if you like – but I certainly did need to top up.
Finally, my last product to show you for now is Light Wonder Youth Boosting Foundation.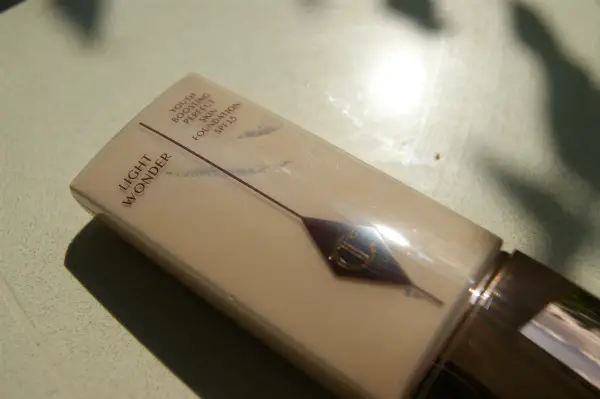 The foundation isn't quite my shade but it's beautifully light in texture and extremely light reflective. The most interesting ingredient is a botanical alternative to Retinol that helps stimulate collagen production. It gives light to medium coverage, is SPF15 and costs £32.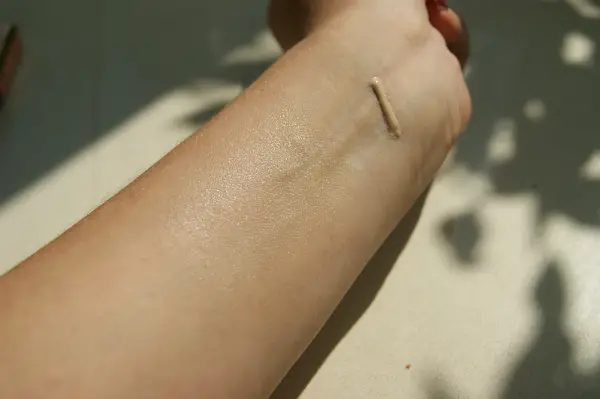 The Charlotte Tilbury range is extensive: I've shown a fraction of what there is, but so far, I think its the most significant make-up launch since Illamasqua in terms of impact and doing things differently. Charlotte's own website HERE will have a comprehensive video tutorial section to cover all aspects of how to wear each piece of make-up to best effect. All I can see is success ahead for the Charlotte Tilbury range. It launches on September 2nd.
Transparency Disclosure
All products are sent to me as samples from brands and agencies unless otherwise stated. Affiliate links may be used. Posts are not affiliate driven.