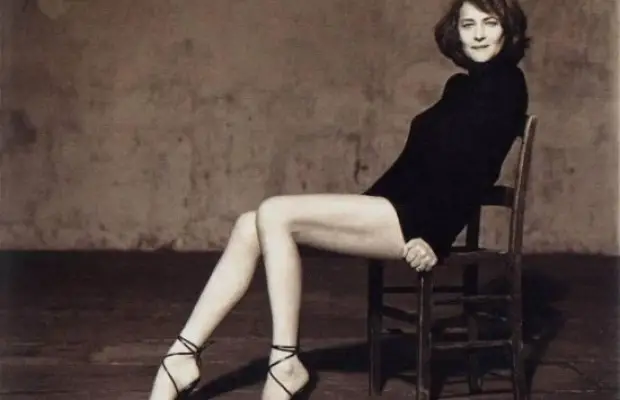 It was announced a few weeks ago by WWD.com that Charlotte Rampling has been signed as a face of NARS. She is 68. It's the best possible news for women everywhere who feel disregarded by make-up and beauty brands.
The beauty industry is very guilty indeed of ignoring older women in campaign imagery. Yes, they want their pounds in the chase for skin that looks younger than it really is, but they never want to actually suggest 'older' women are their inspiration. From the super blandness of Lauder campaign faces that adorn every beauty hall to cookie cutter celebrity faces, we're all blasted with imagery of beauty that doesn't represent us. Now, I'm not anywhere near drawing my pension, but I think it's a healthier outlook all round if we refocus on the fact that beauty isn't age related.
Forthcoming trends in beauty are so focussed on older women – I can't really remember a time when this has happened to the degree that it's about to. So NARS is very wise because all eyes will be on the older woman. Mainly, I'm seeing trends in creams to address menopausal skin which beauty brands have suddenly realised might have a cash value to them! But, the sheer volume of creams for women at this stage of life that will be on shelf eventually is firmly bringing beauty and older women to the fore.
If beauty bloggers have done one amazing thing, it's normalising beauty. Realising that anyone can, across social media, discuss beauty at any age and be very much welcomed for their views is one of beauty blogging's greatest legacies.  Beauty blogging is such a leveller; age, race, religion and politics – all irrelevant when it comes to making and participating in conversation about beauty. Social media has shown brands that it's not all about chasing a youth market and that age isn't such a divisive factor in marketing as it used to be.
There is no good reason why older women should be left out of beauty – if you flick through any mainstream magazine, the predominant imagery for beauty is of younger women. But I truly sense change and hope that Charlotte Rampling for NARS is the tipping point for beauty brands to understand that being older is another dimension of beauty, not the end of it.
Transparency Disclosure
All products are sent to me as samples from brands and agencies unless otherwise stated. Affiliate links may be used. Posts are not affiliate driven.