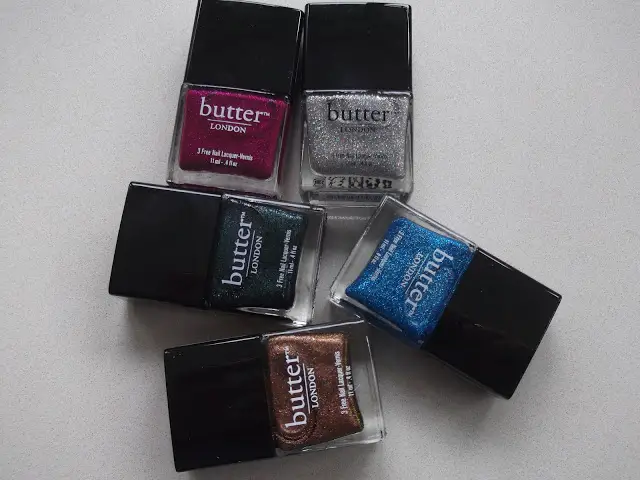 My postman, Donny, knows me so well now that he can recognise my car so came hurtling after me this morning trying to get my signature for parcels! Good job he did because I've been waiting excitedly to get my hands on the butterLONDON Christmas products to swatch – if only they knew Donny's dedication to the nail community! 
Anyway, here they are – really pretty, ultra sparkly and altogether Christmassy.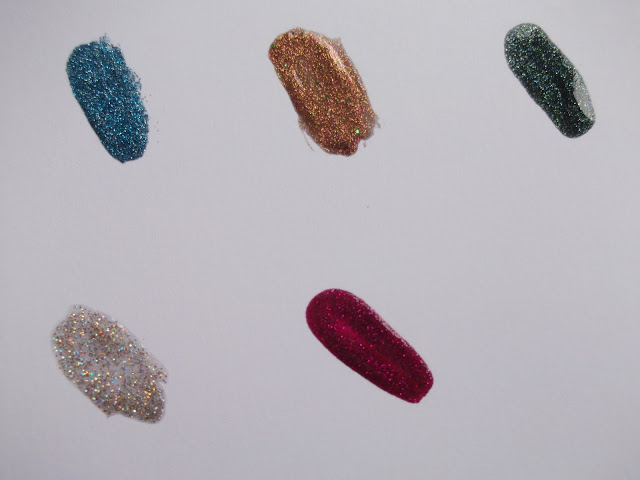 Going clockwise from the blue: Scallywag, Scuppered, Jack The Lad, Fairy Cake and Fiddlesticks. My camera hates the sparkle and finds it hard to pick up really well but they're all pretty finely glittered so will shimmer on the fingertips. My favourite turns out to be Scuppered because in amongst the burnished gold shimmer there are some quite chunky bits of green glitter and it's so wrong it's right!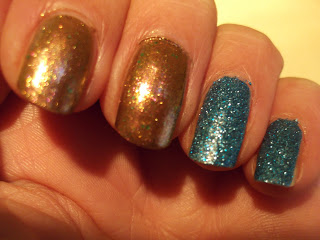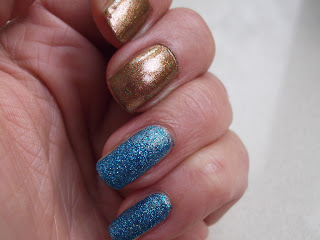 Scuppered and Scallywag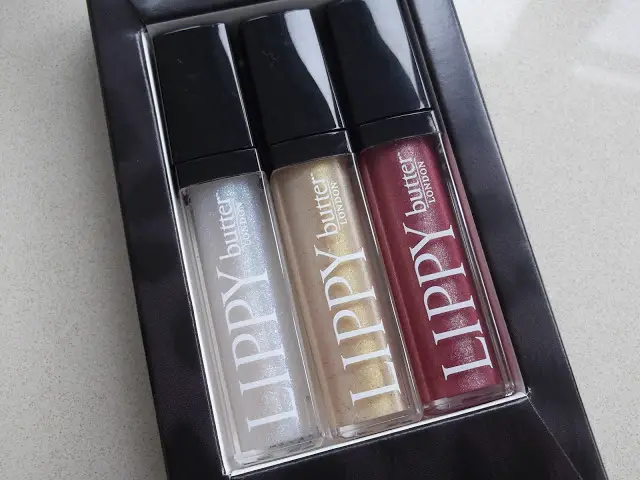 Above is Holiday Lippy Trio 1 with Frilly Knickers, West End and Rose Lee. They're very sheer so great for a minimal lip look with a twist of shimmer and there is a major vanilla warning on these.. they are really, really strongly scented.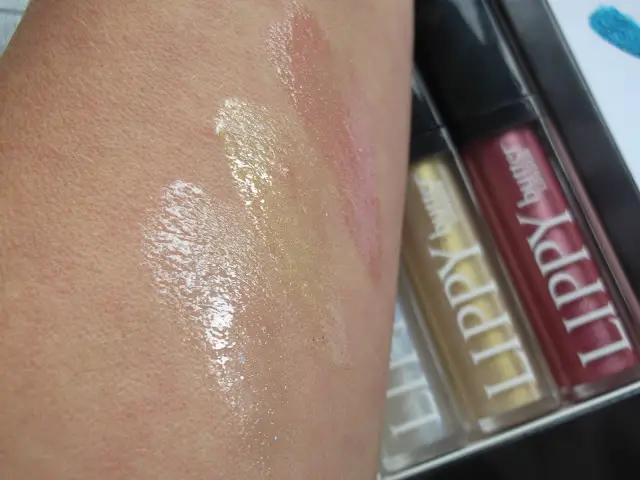 Next up is Lip Trio 2: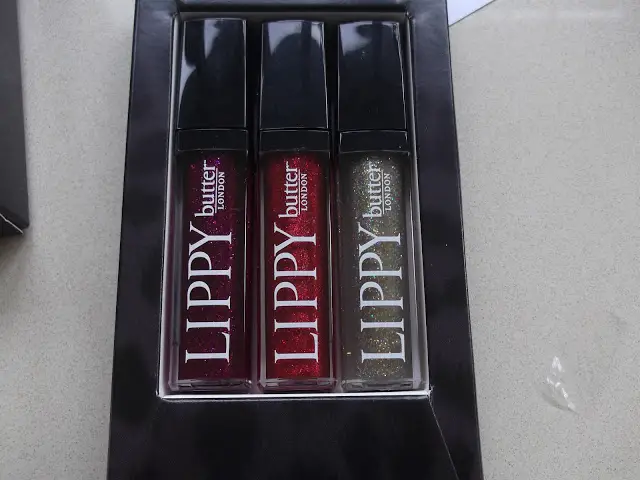 Inside, the line-up is: Fiddlesticks, Chancer and Fairy Cake. Again, they're sheer with sparkle but have more depth than the other three in terms of colour..and heavy vanilla warning on these, too. I love this set for being dramatic and all things super shimmery even though I don't wear glitter on my lips personally, but of the two sets, No 1 would be my preferred option because they can be worn alone or over nude tones as a frosting to create something really beautiful.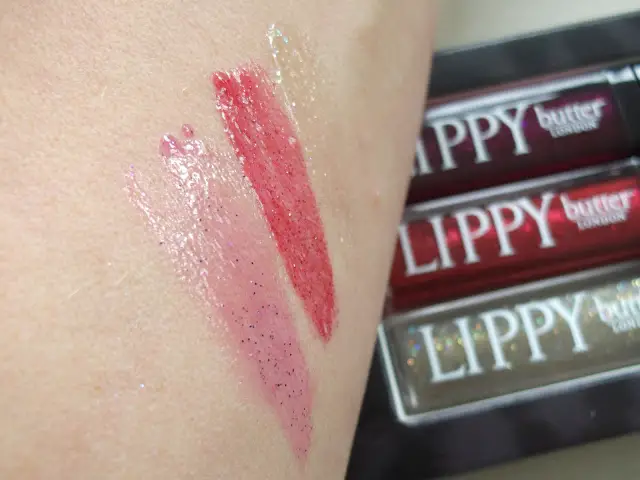 Transparency Disclosure
All products are sent to me as samples from brands and agencies unless otherwise stated. Affiliate links may be used. Posts are not affiliate driven.