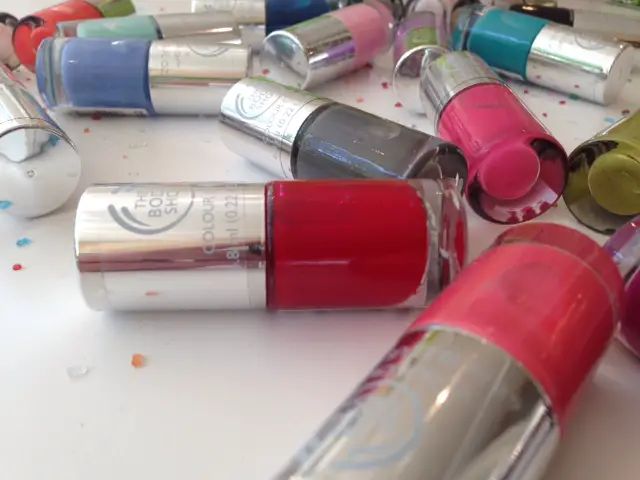 Nail polish everywhere! It's The Body Shop Colour Crush Nail launch day today, with the polishes beginning in selected stores before going on general release in October. So, I've had the whole lot out again to give you low down on the colour names and selections.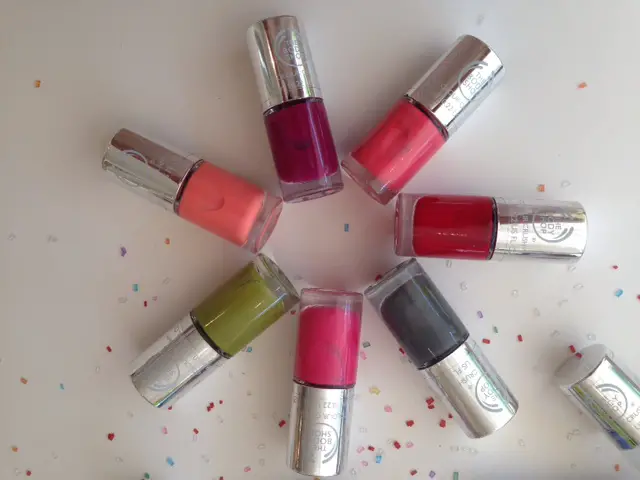 Kicking of with the green shade and following round clockwise we have: Hemp Over Heels, Peach Babe, Deeply In Love, Rosy Cheeks, Relish The Moment, Big Smoke and Cupid Pink.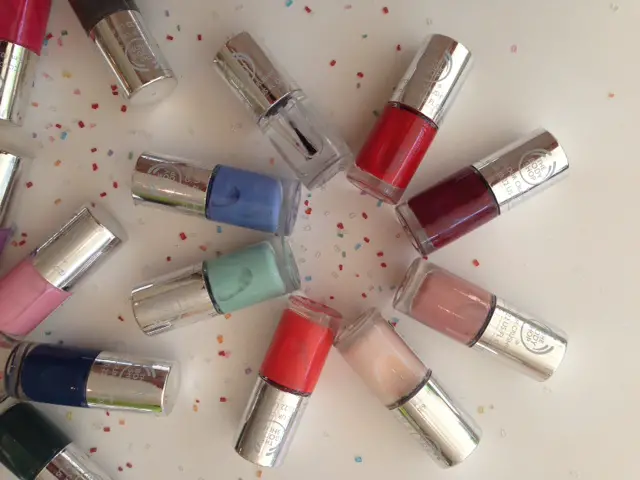 Starting with the orange shade and going clockwise: Just Peachy, Mint Cream, Got The Blues, Basecoat, Red My Mind, Crimson Kiss, Meet Me At Dusk and Pink Cream.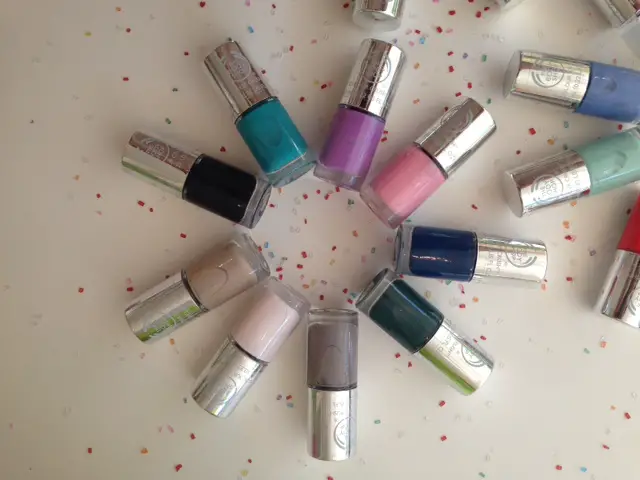 Starting with the grey shade and going clockwise: Gorgeous Grey, Frosting Fancy, Almond Kiss, Smoky Rose, Minty Amour, A Grape Affair, Oh, Petal, Crazy for Blue and The Body Shop Green.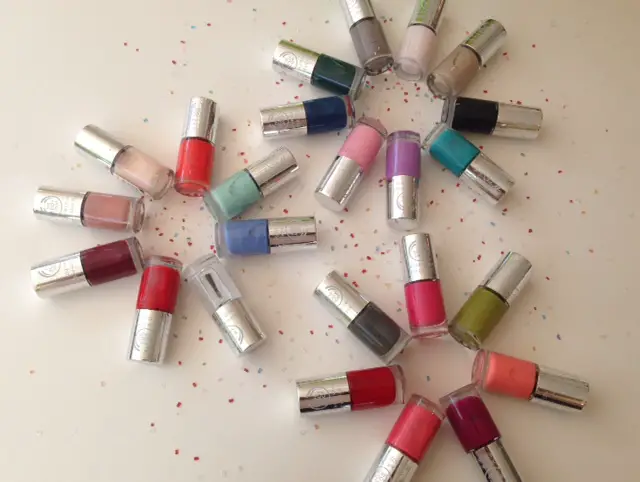 I've been asked to select what I think will be the five top selling colours – eek! This is quite a scary notion, I have to say, and my selections will be coming up in a separate post, but as a head's up, one of them is Relish The Moment – quite honestly one of the reddest reds I've ever seen. Out of the 24 colours, it's really hard to choose what you think other people will like – I know what I like but that's not at all the point! Nearer Christmas, The Body Shop will do an add up to see what shades are selling best, so I'll have a very public outing if not one of my colour picks are in the best seller list!
For any regular readers of BBB, you'll know I've been in nail rehab for weeks and weeks. I've finally got them to the point that I think I can start wearing polish again, so I've picked out one of my favourite colours which is The Body Shop Colour Crush Rosy Cheeks – a bit more of a creamy coral than the name would imply. It's so good to be back in the polish game!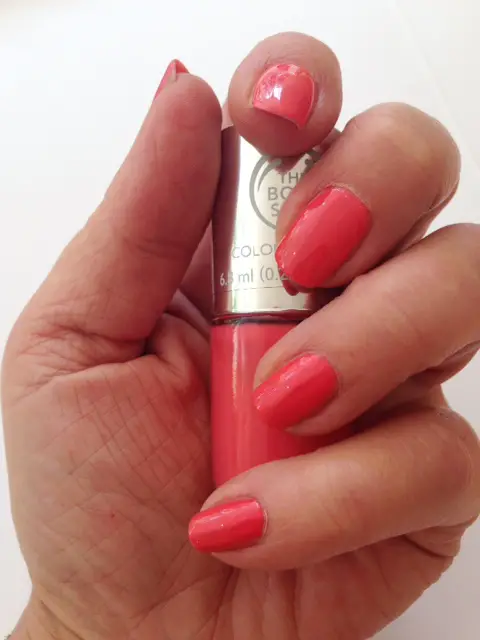 I haven't used a top coat here – normally I always use a quick dry coat because I can't bear the waiting around, but in this case the polish is touch dry very quickly and it's super glossy even without any topper. One of the absolute strengths with The Body Shop Colour Crush Nail range is the speed of drying. These are really good value polishes at £5 each at www.thebodyshop.co.uk HERE.
I'll be doing some behind the scenes work with The Body Shop for Fashion Week and I'm really looking forward to seeing how the new colours appear on the runways.
*Sponsored Post.
Transparency Disclosure
All products are sent to me as samples from brands and agencies unless otherwise stated. Affiliate links may be used. Posts are not affiliate driven.