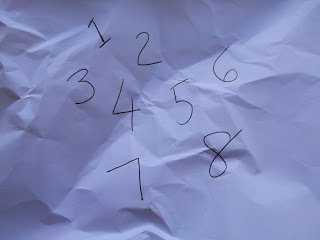 I think it's pretty much a given that we all know someone who has been affected by breast cancer; family, friends, neighbours – whoever, we all know someone. And that in itself is pretty shocking. It's like knowing someone with a car, or a garden or a cat – that's just how common breast cancer is. It is predicted that one in eight women will get breast cancer. 
Is breast cancer survivable? Yes, it sure is. But not everyone survives. 12,000 women this year will die of it. And of course, it is totally arbitrary – any woman (or man, in fact) can get it. You can be the most loved, the loneliest, the prettiest, the oldest, the youngest, the most successful, the under-achiever, the kind, the cruel – anyone can get breast cancer – it is a disease that doesn't care how a life is lived but is just utterly intent on ending it.
Last night, I attended the Breast Cancer Care Fashion Show, styled immaculately by Hilary Alexander. The models were all women like you or me who had been indiscriminately picked out by breast cancer. The point of using women who have had or have breast cancer is to show the stark reality that it could be any one of us. They weren't picked to walk the runway for beauty, for their figures or their catwalk style; they'd already been picked out for a very different reason. But, fabulous as they looked (and genuinely, they did), they are regular women with families, jobs, kids – just like us.
Who knows the future of the NHS? It looks more precarious by the minute, so donating to breast cancer charities and raising awareness has never been more important. 
Breast cancer isn't something that happens to other people, it is something that happens to people like us. And because beauty bloggers tend to be women and read by women and that women are most impacted by breast cancer, it's something we can, collectively, make a huge impact upon by raising awareness. I would urge beauty bloggers to put up one post that isn't a product link, but instead to link to the Breast Cancer Care Breast Aware page HERE. We can inform through our words because that is what we do best! Even if only one in eight readers clicks through and reads this crucial information, that's one in the eye for the statistics. 
I also need to say that QVC are hosting their Be Aware Show You Care programme on Wednesday 17th October with some wonderful prizes and all net proceeds going to Breast Cancer Care, so if you do have some beauty indulgences to take care of, that's the night to do it!
Transparency Disclosure
All products are sent to me as samples from brands and agencies unless otherwise stated. Affiliate links may be used. Posts are not affiliate driven.