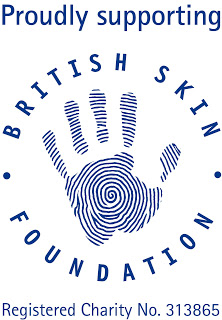 We all know what it's like to feel rotten about our skin, whether it's a childhood scar or stretch marks, but I had no idea that body scarring was such a huge issue for so many women. A survey of 3000 women by Bio-Oil suggests that stretch marks or scars are a hinderance to, or stop them completely, from being intimate or even going out. Wow. Another 8% try to hide their scars or stretch marks from their own kids. 


There are lots of other statistics from the survey, but those two on their own sum it all up. Scars and stretch marks are SO common – almost everyone has them to some degree or other. I've got a scar on my face from being smacked with a glass ash-tray right under one eyebrow; I've got more scars from an allergy related issue than I can even count and while I've been lucky enough to escape any serious stretch marks, my boobs certainly wouldn't stand any scrutiny. A scar on my knee from having a wart removed as a child is easily the most unglamorous thing anyone could possibly have, as is the one over my top lip as a result of hideous cold sores. See, so normal.


I know exactly what it is like to have people ask what 'those' marks are, all the time – especially in summer when the sun causes horrible and unavoidable discoid red welts all over my neck, chest and arms and my back. On holiday I have to take steroids to stop it happening, but they have side-effects. In effect, I have about two weeks of the year when I am 'scar' or 'mark' free. In a further irony, I also have a condition called Cold Urticaria, which means my face, lips, ears, hand and feet swell in cold conditions and become intensely red, hot and itchy as well. Being allergic to sun and cold is unbelievably annoying, and it means there is always an obvious sign or mark on my face that other people don't have. My attitude is to just ignore it: I can't change things and I don't mind people being curious. Once they've asked, and been told, that's it. I just say 'sun allergy' or 'cold allergy' and they nod sagely, and never ask again. And, over time, once they know what it is, they stop seeing it too. I don't let the sun one stop me wearing t-shirts or a bikini, and I don't excuse the way I'm dressed in winter (bundled up like a snowman) either. But I didn't just come to that calm approach – it took quite a long time.. one memorable occasion screaming hysterically at my poor doctor, "I'm a beauty editor and I look like a leper.. do something." My scars are nothing, absolutely nothing, compared to many people's and if they can deal with it, so can I. End of. 


So, all this ramble is really to say that if you do have scars or stretch marks, no matter what the cause, don't hide them away. They really, really don't matter. 


Bio-Oil's Body Confidence campaign is encouraging women (and men) to share their scar stories on their FB page here: www.facebook.com/biooiluk
from Monday 10th October. For every story shared, Bio-Oil will give £1 to the British Skin Foundation to help research and help skin issues. Share yours and let's get this whole 'I'm not perfect' thing scratched off the surface of the earth. I've shared my story here for that very reason, so go ahead. If you prefer, share them in the comments section and I'll send them all off to Bio-Oil to upload to FB to get their ££££s rolling in. I'd love to read them.




Transparency Disclosure
All products are sent to me as samples from brands and agencies unless otherwise stated. Affiliate links may be used. Posts are not affiliate driven.