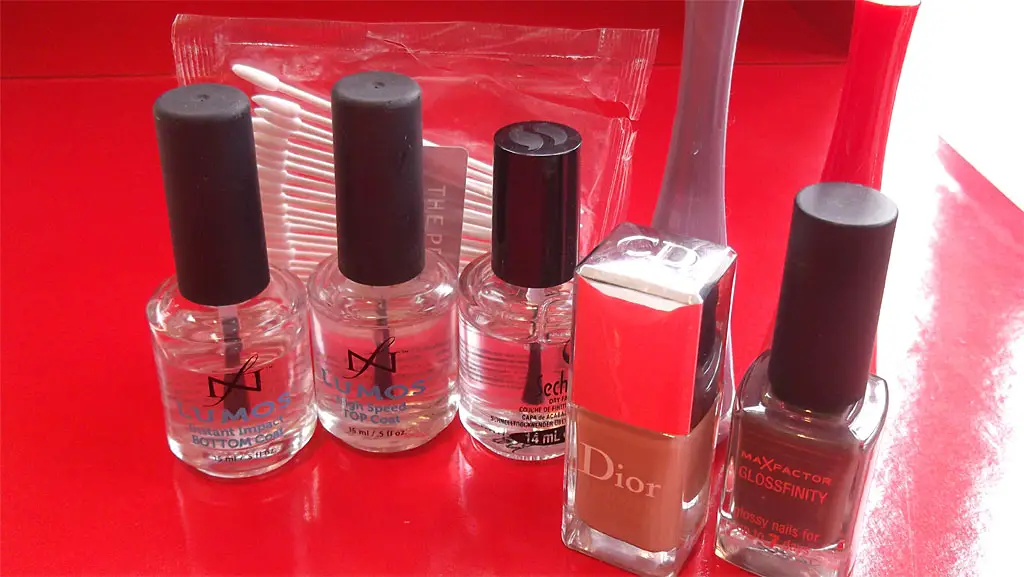 Given that 2012 can easily be called the Year of The Nail, this is a very simple selection based on what I've reached for most often. The Lumos Top and Bottom coats are absolute staples, as is Seche Vite, an oldie but still the best quick dry top coat. Dior Grege is an absolute favourite, as is Noisette, a grey purple from Max Factor. Bourjois One Second Gel Texture in this lovely lilac shade is almost always irrisistible, and for days when my nails are in spectacular condition (it happens occasionally!), I love this crazy orange, again from Bourjois. Finally, as heroes go, the pointy cotton buds from The Pro Make Up Store are the best find of the year for whisking away any mani-mishaps. The theme here is the picture of things to come, nail-wise. I reckon that we'll all be paring back on the effects and opting for simple and stylish; although I still have my Justin Beiber nail decals to use up….
I can't not mention all the amazing nail art this year. From horrible fuzzy, Care Bear paws to magnetics and crackling – it's all being going on! I loved the France only Spotted edition from OPI as part of the James Bond range that gave a spotty effect to your polish,
I loved the chevrons on the magnetic front but hated the fact that it was exactly the same polish being touted by every brand at every price point you can imagine. Even the bottles were the same. I loathed the sequin manicure for being absolutely impossible to remove – in fact, I think I am over the whole chunky glitter polish thing for that very reason, I don't love the Concrete effect from Nails Inc,
but adore the Leather look. Dior's Golden Jungle Alligator Effect Nail polish was the very best for being ridiculously better than every other croc effect by a mile, while you have to hand to to MUA for doing what all nail bloggers realised was possible; bringing out a properly priced version of little beads for nails instead of asking way over the odds for stuff you can buy in a craft shop for a fraction of the price.
Nail decals were a big feature for me in 2012 – I loved the Japanese fairy ones especially, but still think my Keith Lemon nails should have an award of their own!
Finally, Olympic Nailgate! That whole silly spin story that the female atheletes' nails were hand painted with Union Jacks when clearly they were nail-wrapped was insane – I wish I could tell you the entire behind-the-scenes hideous behaviour that went on, but I can't. I think what that issue proved is that the right thing in life is to be honest; even about nail varnish.
Transparency Disclosure
All products are sent to me as samples from brands and agencies unless otherwise stated. Affiliate links may be used. Posts are not affiliate driven.