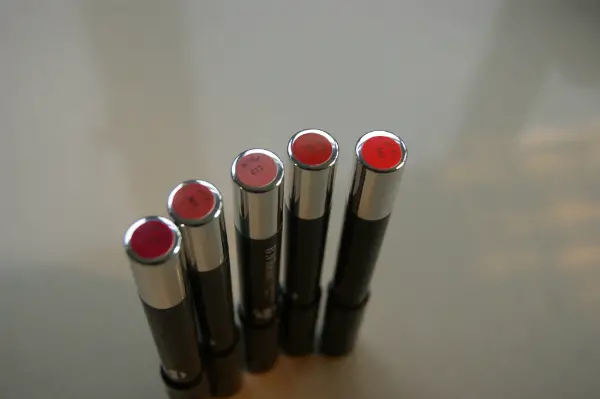 This is the line-up of the B. Vibrant Lip & Cheek range and I think my favourite B. make-up product to date.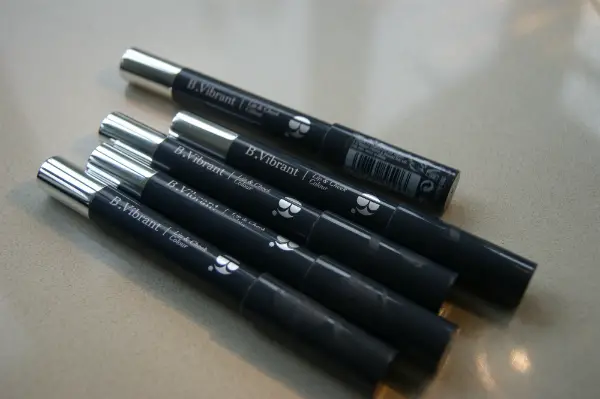 They're really juicy on application with sheen and suppleness – I discovered to my stripy cheeked cost last week that not every lip pen doubles well as a blush! However, these are made-for-purpose so the consistency is such that it has enough slip to blend well on cheeks.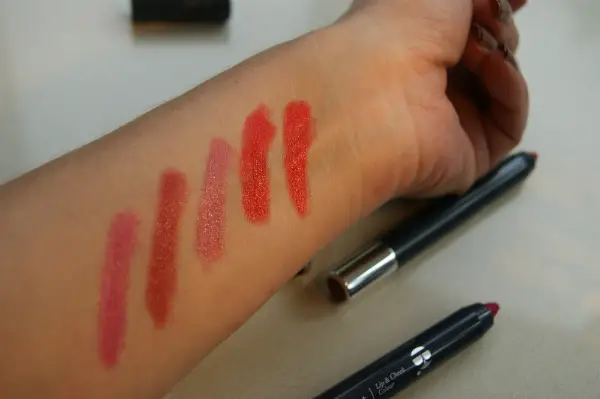 In my view, they are more of a balm consistency – so the shades are actually quite gentle on the lip compared to others and the sheen is very flattering. However, you might notice that the last two shades in the swatch are virtually identical! I cannot tell the difference. The line up from bottom to top is: Fandango, Goji, Prom, Alecia and Orient.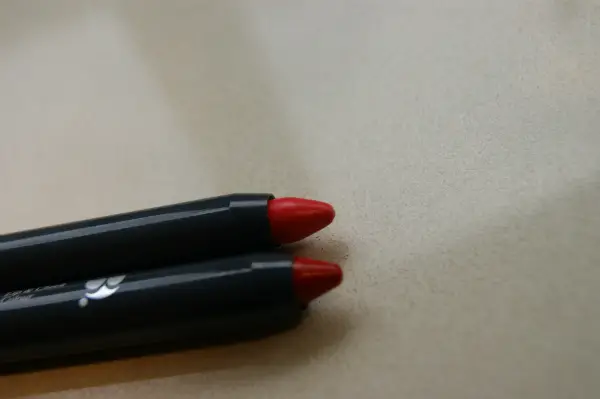 These are the *twins* – they look a little different in the sticks, but on, there's pretty much no difference: Orient is below, Alecia is above. They'll cost £7.99 each from the end of this month-ish.
Transparency Disclosure
All products are sent to me as samples from brands and agencies unless otherwise stated. Affiliate links may be used. Posts are not affiliate driven.